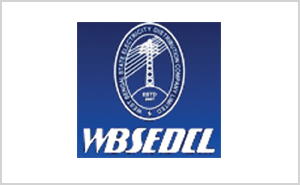 Hello and welcome to ExamPundit. WBSEDCL has activated the link to apply for the WBSEDCL Office Executive Recruitment.







Basic Guidelines:



Step 1:
Click on "Apply Online" to fill up the Application Form online. The candidate
would be directed to a page where he/she can click on "Apply Online" (for first time registration or new registration) and
they would be taken to Step-3 directly. Already registered candidates need to
click on "Sign in" and they would be
taken to Step 2.
Step 2 :
Candidate need to enter
Application Number/email-id sent to their valid email-id and their Date of
Birth in specified format to "Sign in"
always. This process would be required always to submit the application form finally,
updating the Bank Challan data (for UR/OBC candidates), uploading the photograph/signature/documents/downloading/
printing the Admit Card for written test, Computer Proficiency Test (CPT) and
downloading/printing the Call letter for Interview, if shortlisted.
Step 3 :
The candidate must fill up the
application form, and attach the documents, challan, photograph, scanned signature,
etc as per the guidelines and information sought. The candidate should check
the same and proceed accordingly to avoid committing mistakes.
1. The candidates need to fill up
to all required information in "First Screen" tab and click on "SUBMIT" to move
next screen.
2. Candidates should note that
Application Number generated on submission. Next UR/OBC candidates should click
on "Download Bank Challan". The Bank Challan, thus generated and downloaded
will be in triplicate namely: Bank Branch copy, Candidate's copy and WBSEDCL's
copy. This Challan will have to be printed in A4 size paper and then deposited
at United Bank of India.
Please note that there is no
active Bank Challan for SC/ST/PH candidates. SC/ST/PH candidates can proceed to
fill up next screen of online application form.
3. After downloading the Challan
"Sign Out" from this screen and "Sign in"
again to fill up SOL ID and Transaction Number given by the
Bank.
Step 4 :
UR/OBC candidates after making
the payment (using downloaded Bank Challan) in any branch of United Bank of
India, shall "Sign in" again using
their Application Number/email-id and Date of Birth and update Bank Challan
data (SOL Id and Transaction Id).
Step 5 :
On the next screen, upload photo
(mandatory) and signature (mandatory) as per the guidelines given on screen.
The appropriate size of scanned documents to be uploaded are mentioned
below:-
a) Photograph –50KB [Max]
b) Signature – 50KB [Max]
Step 6 :
The candidate has to provide her
/ his consent for the Correctness of the information entered by selecting the "Declaration"
text. Once the candidate checks his/her information and click on "Submit (Final)" the candidate gets the
Registration slip mentioning the "Application Number" and any other important
info.
Note to the candidates: The
candidate should ensure that the information provided is correct and true. For
any incorrect information or misrepresentation or suppression of the material
fact, the candidature may be cancelled at any stage of the recruitment process
and Company reserves the right to take action against such candidate as deemed
fit.
Step 7 :
After final submission candidate
must take the print out of Application Registration Slip, Sign on it, paste one
copy of recent colour photograph, attach the WBSEDCL's Copy of CHALLAN and
self-attested copies of Caste Certificate, Disability Certificate (if
applicable), proof for Ex-Serviceman (if applicable), age proof and Pass
Certificate of Academic & Professional qualifications and send the same by
Ordinary Post at the address given below. Application and hard copy of other
credentials through courier will not be accepted. Only original Registration
Slip and WBSEDCL"s copy of CHALLAN (no photocopy) with photo and signature
shall be accepted.
Note: After applying online,
candidates are required to print the system generated Registration Slip with
unique Application No. The original registration Slip with required WBSEDCL"s
Copy of CHALLAN and all credentials should be duly self-attested and the name
of the post applied for should be super-scribed at the top of the sealed envelope
and sent by ordinary post to the
following address so as to reach latest by 11.01.2016.
THE ADVERTISER
Post Bag No. 781
Circus Avenue Post
Office,
Kolkata – 700017










All the best.


DON'T MISS: Detailed Syllabus of WBSEDCL Office Executive
Regards
Team ExamPundit
Sponsored

(adsbygoogle = window.adsbygoogle || []).push({});
Books For 2015 Banking/Insurance Exams