Railway Recruitment Board (RRB) conducts written exam for various positions of Group D to fill up required vacancies. If you are dreaming of the Railway Group D job, then you must need to start your exam preparation on different sections in the Syllabus. The RRB Group D exam paper comes with 4 Sections. One of the section in GENERAL KNOWLEDGE. So, in this article we are going to help you to prepare with RRB GROUP D General knowledge tips.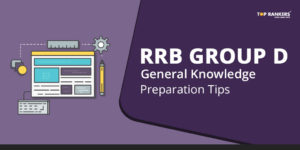 The area of General Knowledge Questions is very broad however if one can start his preparation in a pre-planned mode and focused on all the topics mentioned here in an organized manner, we can reassure you that you can constantly resolve more than 90% queries asked over in General Knowledge In RRB Group Question papers. The important topics which are covered under General Knowledge Questions are:
Current Affairs – National & International.

Indian Economy.

History – India & World.

Indian Geography.

General Science.

Indian Constitution.

Science & Technology etc.

Indian Polity.

Indian Culture & Heritage.
General Knowledge plays an important role to crack the exam. But sometimes the question that rises is that How to Prepare General Knowledge. Below are some tips to crack this section easily.
Watching the news channel regularly is not an option, anyone can agree for improving General Knowledge, but you can watch special current affairs programs of your favorite news reporter for arousing interest in this section. You will need to watch news programs at least once a day. Now most of the top information programs are effective for 24*7. You need to choose up an appropriate time for yourself to watch any favorite news channel of yours. You can watch ABP News, NDTV, Times Now, ET Now, Zee News etc. Try to go through all the breaking and highlighted news and make a habit to watch regularly.

Always try to write short notes of what you think are important in terms of exam prospective so that your important record is maintained for exam day.  If you want to learn something, always try to write down in your note book as it will help you to memorize it in a better way. As we know that a lot of activities are happening in the nation and all over the globe, so it is simple to understand that it is not easy to memorable everything. It's always a fantastic concept to sustain a note book of current events.Also go throughly with

Railway Group D Syllabus

Use Internet to aware about latest updates. Google, YouTube and Wikipedia are our best teachers, so you should use all the available internet sources to search current affairs and General knowledge for examinations

.

You can definitely take part in some forums that are concentrating on current activities. The excellent aspect is you can follow to the sites of all major newspapers online if you don't have plenty of time to read newspapers. You can always join online groups of Current affairs to keep yourself updated and if not so, go like some pages of current affairs on Facebook and other social networking sites.

Various

General Knowledge

books/ Magazines are always a good option to have the knowledge quickly and effectively. There are many major publications that concentrate on present matters and Common Information.

Now a days android application is the best option. There are lots of android app is available in Google Play Store. But I personally recommended for Current Affairs, Aptitude, Interview Tips App. For sure you will get more benefit to download this app it has lots of material and even mock test you can do just to test your general knowledge section.  

Be positive and eradicate negative thoughts for all time try to stay peaceful as it helps you to build your attention power, be positive enough to make yourself assure that you would surely do well in your General Knowledge Section.

Practice some sort of quizzing. Due to the love for quizzing it would be great at remembering information. You can try this with a study material. Keep a notebook and take notes of interesting stuffs in it.  Repeat- Keep taking notes. Take notes of interesting things and ideas and It would benefit you throughout your lifetime.

Note Taking.

We tend to unlearn things so, re-learn. Believe in your memory and keep practicing. Learn different techniques like mnemonics. Read many books on memory training and You can read something of that sort. The techniques are useful. Drink plenty of water and exercise. Try to love what you do and the genuine interest will help you to remember better.Finally don't just try to remember something, try to know it and you will never forget it.

Participate in Online Quizzes. You should get involved in some free mock tests that are available on the internet to evaluate yourself. This provides you with appropriate concept whether you are prepared for the examination day or not.
Though general knowledge preparation may make you feel boring, you should always try to find ways to make it interesting. Effective strategy and presence of mind will help you turn your way to success.