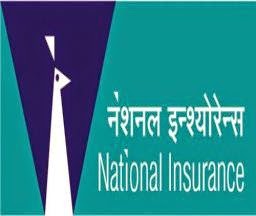 Hello and welcome to ExamPundit. Here is the Exam Review of NICL AO 2015 4/4/2015 evening shift.
English
English was moderate to easy. 60-40 said it was easy to moderate. The comprehension was easy. The sentence rearrangement was on the higher note. All over it was easier than other sections.
General Awareness
General Awareness again had questions from our Expected Questions series. The candidates were over all happy with General Awareness portions.
Click here to view the GA Questions >>
Reasoning
Reasoning was Moderate comparatively. However, mainly, Puzzle, Seating Arrangements were confusing else other questions were quite easy. The puzzle had "week & exam" problem and the seating arrangements had floors and facing inside out. All over it was attemptable.
Quantitative Aptitude
Maths section was tough similar to the Morning session exam. The Data Interpretations were 3 or more in number and the problems were very lengthy and very calculative. It was disappointing for most of the students. Other problems were, SI, Trains and Partnership and etc.
Descriptive
Descriptive had following topics:
Shall Abortion be covered in Insurance? – Essay
Views on Pet Insurance – Essay
Investment Banking – Comprehension
Conclusion & Heads Up for Next Exams
The maths was tough and as per the recent trends it is getting tougher. So prepare for calculative DIs and New type Interest/Average based questions. Reasoning is supposed be to moderate. English can be bit tough but mostly it has a chance of being easy-to-moderate.
Download the General Awareness Magazine >>


Average attempt in Both Shifts – 95-125
We have filed an RTI regarding NICL AO Sectional Cut-off and you will soon get the reply.




Regards
Team ExamPundit
Books For 2015 Banking/Insurance Exams


EP Recommends: Practicemock Free Mock Tests