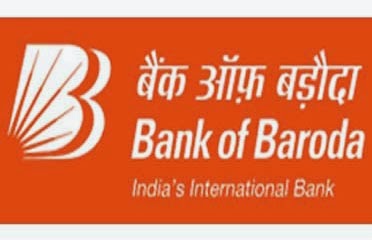 Hello and welcome to ExamPundit. So we received a more than 200 reviews combining Facebook Page, Group, Email and of course in the site. It was a hectic situation for us to compile all and take out the average. Thanks for your patience. Here is the Exam Review of Bank of Baroda, BMSB PO 2015 exam held on 18th April, both morning and evening shift.
English
English was mostly Moderate to Normal(which means neither easy nor tough, standard level). Most of the candidates said it was bit confusing, time consuming and questions were tricky. Some of the questions really messed with the candidates. The average attempts varied from 30 – 36.
Reasoning
Reasoning was mostly reported Normal to Moderate. The questions were from puzzle (table and floor) , data sufficiency(5) , conclusion(3), syllogisms(5) , inequality (5) , blood relation (5), order and ranking (5) 2 alphabetical arrangement.
Seating Arrangement questions was based on circular arrangement with table is moderate and north south problem and was moderate.
The average attempts varied from 36-42.
Note: A few reviews are skipped due to suspicious and biased nature of it.
General Awareness
General Awareness was bit on the higher note and it had a lot of standard Banking Awareness questions. There was General Awareness questions from our Expected Questions series though.
:: Click here to view the Morning Shift Questions ::
:: Click here to view the Evening Shift Questions ::
The average attempts varied from 36 to 42.
Quantitative Aptitude
It is undoubtedly clear that the standard of the exams conducted by IBPS is on the rise. Specifically we have noticed that Quantitative Aptitude had a lot of tougher questions in the recent times. Today was also no difference. The Quantitative Aptitude was Tough to Moderate as per All. The questions were from Arithmetic was very "frustrating" for numerous students. Surprisingly the DIs did not have negative reviews.
The average attempts varied from 22-30(30 only 5-6 reviews)
Conclusion
The average attempts varied from 109-122 regardless of any category. The vacancies are high and you need to do a course also. So we recommend to prepare for GD & PI also as it will help you in the SBI PO too. Don't think too much. Believe in yourself, study hard and trust GOD.
Wish you all the best. Thank you.


Regards
Team ExamPundit
Sponsored

(adsbygoogle = window.adsbygoogle || []).push({});
Books For 2015 Banking/Insurance Exams


EP Recommends: Practicemock Free Mock Tests