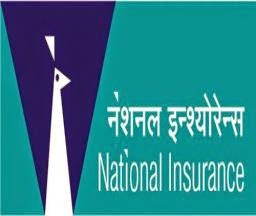 Hello and welcome to ExamPundit. So today there was NICL Assistant exam. We received very few(near about 40) reviews from our group and page and email. Here is the exam review of NICL Assistant 18th April, 2015.





General Awareness
Most of the questions came from our Expected Questions series. Since a month after launch of Expected Questions, people have been happy about General Awareness section. Thanks to Nischal for sharing a few questions.
GA Questions asked in NICL Assistant 18/4/15 :
Berlin capital of
which country – Germany
Keenan Stadium is
located in – Jamshedpur
Wings of fire written
by – APJ Abdul Kalam
Chris Gayle belongs
to which Nation? – Jamaica
International court
of justice HQ – The Hague
Recently missile
launched – Astra
Insurance cover in
pmjdy – 1 Lakh
Road transport
minister – Nitin Gadkari
PPF account deposit
Limit extended to – 1.5 Lakhs
Currency of Israel
– Israeli New Shekel
CEO of NITI Aayog? – Sindhushree Khullar
Reasoning
Reasoning was reportedly moderate to easy. A majority said that it was more of IBPS Clerk standard. The Reasoning was not very confusing. The seating arrangement was IBPS Clerical level.
We did not receive further information.
Numerical Ability
Numerical Ability had 2 DIs. One of the DI was easy in terms of calculation and the other was very time consuming and difficult. The simplifications and other questions were not very hard. It was overall Moderate.
English
English was Easy to Moderate. A lot of students said that the Comprehension was bit lengthy and time consuming. Other questions were similar to IBPS Clerk level.
Computer Knowledge
Computer knowledge had easy reviews. The questions were basic level and there were questions from MS Office, MS Excel.
Conclusion – Heads up for next Shifts
The average attempt varied from 140-155.
Expectations:
1. Reasoning: Moderate – Easy
2. General Awareness: Easy(Read our Materials)
3. Computer Knowledge: Easy
4. Numerical Ability: Moderate – Above Moderate
5. English – Moderate – Easy



Thank you. All the best.
Regards
Team ExamPundit
Sponsored

(adsbygoogle = window.adsbygoogle || []).push({});
Books For 2015 Banking/Insurance Exams


EP Recommends: Practicemock Free Mock Tests