Hello and welcome to exampundit. Here are the Daily GK/GA Expected Questions from Current Affairs – 21 May 2018. These are important for the upcoming SBI PO 2018 and SBI Clerk 2018.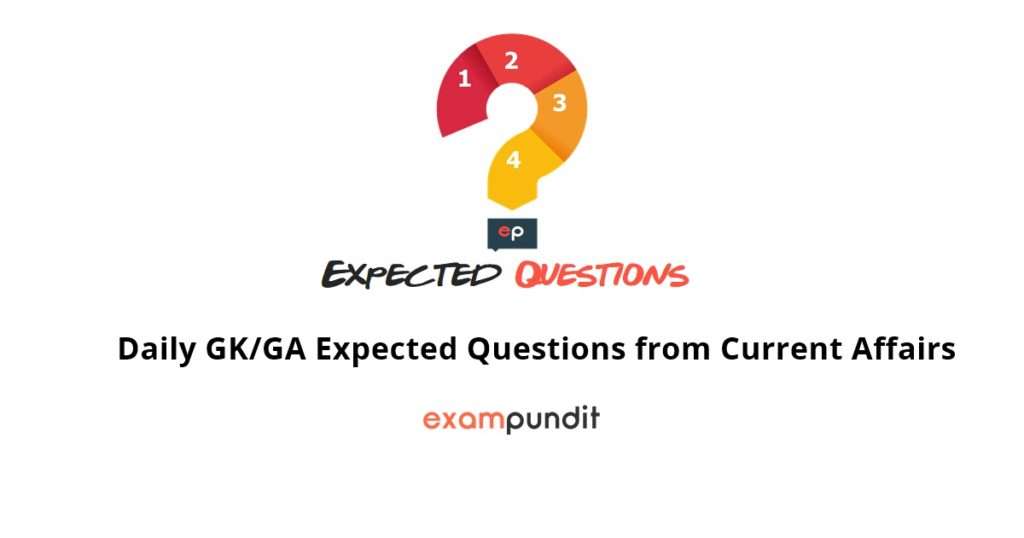 Daily GK/GA Expected Questions from Current Affairs – 21 May 2018
Which of the following P2P lending platform received its NBFC-P2P certification from the Reserve Bank of India (RBI)? – Faircent
The government's Bank Note Paper Mill India (BNPM) has received green signal to increase the production of bank note paper at which unit? – Mysuru, Karnataka
How much amount of credit did World Bank announce for the India Energy Efficiency Scale-Up Program? – USD 300 million
India recently decided to include Artificial Intelligence in ______. – Defence Forces
For which purpose did government commission into service the 'Bastariya' battalion of the Central Reserve Police Force (CRPF), in Raipur? – anti-Naxal battalion
Name India's first metro railways to provide electric vehicle (EV) charging facility. – Hyderabad Metro Railway
Who was recently appointed as the new Secretary of the Union Information and Broadcasting Ministry? – Amit Khare
Who has been appointed as the Chairman-Cum-Managing director (CMD) of Coal India Limited? – Anil Kumar Jha
Who has been named as the new President of Hockey India? – Rajinder Singh
Which country launched world's first floating nuclear power plant? – Russia
Which nation recently launched satellite to explore dark side of moon? – China
Who won the European Golden Shoe award 2018? – Lionel Messi
Liked it?  Share it with your friends!
Regards
Team Exampundit
We are sorry that this post was not useful for you!
Let us improve this post!
Tell us how we can improve this post?
EP Recommends: Oliveboard Mock Tests