Hello and welcome to ExamPundit. Here are the Important Current Affairs of 7th, 8th and 9th November, 2015. These are very Important for the upcoming RBI Grade B and IBPS Clerk Exam 2015.
Finance/Economy
–
India Inks $273 Mn
Loan Pact With ADB for Funding Rural Roads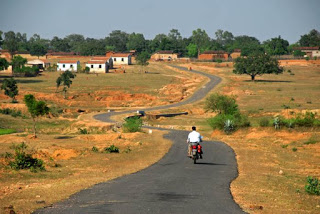 Government has signed a USD 273 million loan agreement with
the Asian Development Bank (ADB) to improve rural roads in Assam, Chhattisgarh,
Madhya Pradesh, Odisha and West Bengal.
The loan constitutes the third tranche, which is also the
last tranche of the USD 800 million financing facility under the Rural
Connectivity Investment Programme, a Finance Ministry statement said.
"The loan will help in constructing over 6,000
kilometers of all-weather rural roads in the aforesaid five states, benefiting
over 4,200 rural habitations," it added.
Joint Secretary in Department of Economic Affairs S
Selvakumar signed the loan agreement on behalf of government while Teresa Kho,
Country Director signed for ADB.
Selvakumar said that the programme has supported the
government's objectives under the Pradhan Mantri Gram Sadak Yojana (PMGSY) by
providing road connectivity in selected rural areas in the five states and
improve access of rural communities to markets, health and education
facilities.
Union Government
issued notification for implementation of OROP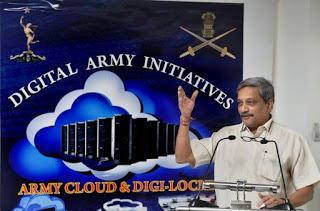 Union Government on 7 November 2015 issued the notification
regarding implementation of One Rank One Pension (OROP) in respect of Defence
Forces personnel.
The notification is in tune with the modalities for
implementation announced on 5 September 2015.
Features of OROP
scheme
Pension will be re-fixed for all pensioners retiring in the
same rank and with the same length of service as the average of minimum and
maximum pension in 2013.
The benefit will be given with effect from 1 July 2014 to
the ex-service men of all the three forces.
Those drawing pensions above the average will be protected.
In future, the pension would be re-fixed every 5 years.
Arrears will be paid in four half-yearly instalments.
All widows, including war widows, will be paid arrears in
one instalment.
Personnel who voluntarily retire will not be covered under
the scheme.
The estimated cost to the exchequer would be 8000 to 10000
crore at present, and will increase further in future.
Union Government
decided to impose 0.5% Swachh Bharat Cess on all services
Union Ministry of Finance on 6 November 2015 decided to
impose 0.5 percent Swachh Bharat Cess (SBC) on all taxable services. It will be
levied in addition to the 14 percent service tax that is in force now.
The SBC will come into force on 15 November 2015. Its
proceeds will be exclusively used to support Swachh Bharat initiative.
The decision to impose SBC is in tune with the announcement
made by the Union Finance Minister Arun Jaitley in his budget 2015-16 budget
speech advocating for 2 percent additional cess to fund Swachh Bharat.
As per an estimate, the SBC is expected to fetch additional
4000 crore rupees per annum in tax revenues to the government.
Boeing, Tata Group
form JV to make aerostructures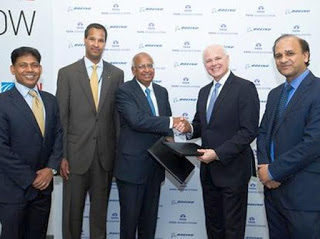 Boeing and Tata Advanced Systems (TASL) have joined hands to
manufacture aerostructures for aircraft and collaborate on integrated systems
development opportunities in India.
Initially, the Joint Venture would create a manufacturing
centre of excellence to produce aerostructures for the AH-64 Apache Helicopter.
It would compete for additional manufacturing work packages across Boeing
platforms, both commercial and defence, a release from Dubai said on Monday.
Boeing International President Marc Allen, Boeing India
President Pratyush Kumar and Tata Advanced Systems CEO Sukaran Singh attended
the ceremony.
A wholly owned subsidiary of Tata Sons, the TASL offers
integrated solutions for aerospace, defence and homeland security. It is a
manufacturing partner for global OEMs, including Boeing, Airbus Group, Sikorsky
Aircraft Corporation, Lockheed Martin Aeronautics, Pilatus Aircraft Ltd, Cobham
Mission Equipment, RUAG Aviation, the release said.
India
–
Union Government
launched E-Pathshala, Saransh, Shaala Siddhi Portals
The Union Human Resource Development Minister Smriti Irani
on 7 November 2015 launched the e-Pathshala, Saaransh and National Programme on
School Standards and Evaluation Framework (Shala Siddhi) web portals/ mobile
apps.
These portals were launched during the edNEXT, the National
Conference on ICT in School Education that was held at New Delhi. During the
Conference, Shala Darpan, MDM-IVRS and Ekta project from Alwar, Rajasthan were
also show-cased.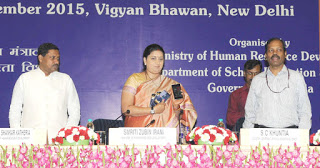 E-Pathshala web
portal
E-Pathshala is a web portal which hosts educational
resources for Students, Teachers, Parents, researchers and educators.
It contains textbooks and other e-books as E-Pub 3.0 and
Flipbooks in English, Hindi and Urdu.
It is available through especially developed mobile app
interface on Android, IOS and windows platforms for wider access.
Shaala Siddhi web
portal
Shaala Siddhi web portal is a comprehensive instrument for
school evaluation which enables the schools to evaluate their performance in
more focused and strategic manner.
The web-portal will help all schools to assess themselves
and the results can be seen by all enabling them to provide feedback.
The initiative has already been successfully piloted in four
districts of Tamil Nadu.
Saransh platform
Saransh is a tool which allows the schools to identify areas
of improvement in students, teachers and curriculum to facilitate and implement
change.
The platform is presently available for classes 9th to 12th
and provides a comprehensive overview of standard 10th performance since 2007
and standard 12th performance since 2009 till the current academic session.
Presently, results of CBSE are available on this portal/app.
Grand Alliance won
the 2015 Assembly Elections of Bihar with two-thirds majority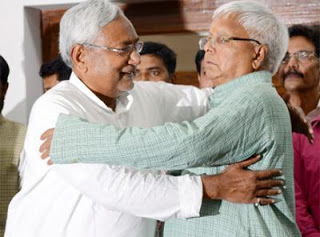 Election Commission of India on 8 November 2015 announced
the results of the 2015 Assembly elections of Bihar. The elections were held in
5 phases between 12 October and 5 November 2015 for 243 assembly seats.
Grand Alliance (Mahagathbandhan) of Rashtriya Janata Dal (RJD),
JANATA DAL (UNITED) (JD(U)) and Indian National Congress (INC) emerged as the
winner of the election with thumping two-third majority. RJD, a part of the
grand Alliance with 80 seats emerged as the largest party.
Nuclear capable
surface-to-surface Agni-IV missile successfully test-fired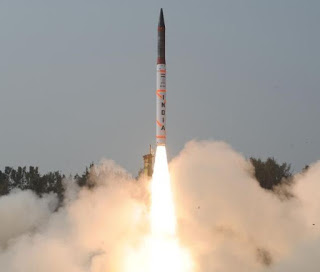 Indian Army's Strategic Forces Command (SFC) on 9 November
2015 successfully test-fired surface-to-surface Agni-IV missile.
The 4000-km range nuclear capable missile was test-fired
from the Wheeler Island off the Odisha coast.
SFC is entrusted with the task of handling strategic weapons
of the country.
Features of
Angi-IV
It is 20 meters in length weighs 17 tonnes and carries a pay
load of one tone
With light weight, the missile has two stages of solid
propulsion and a payload with re-entry heat shield
It was developed by Defence Research and Development
Organisation (DRDO)
It is the fourth missile in the series of Agni missiles. It
was earlier known as Agni-II prime
Indian Army
successfully test-fired BrahMos supersonic cruise missile in Rajasthan
Indian Army on 7 November 2015 successfully test-fired the
BrahMos supersonic cruise missile at the Pokhran Test Range in Rajasthan. It
was launched from an Autonomous Mobile Launcher (AML).
For BrahMos, it was the 50th test-flight. The previous
test-firing was from INS Kochi off the west coast on 1 November 2015.
Features of
BrahMos Missile
It is the first supersonic cruise missile known to be in
service and is capable of carrying a conventional and nuclear warhead of 300
kilogram.
It is a two-stage missile having Solid propellant in the
first stage and Ramjet liquid propellant in the second stage.
It can be launched from land, Sea, Sub-seas and air.
It operates on Fire and Forget Principle by adopting
varieties of flights on its way to the target.
Prof Ashok Misra
headed Committee of Eminent Persons on JEE submitted its report
The Committee of Eminent Persons (CEP) on 5 November 2015 submitted
its report. It was constituted by the Indian Institute of Technology (IIT)
Council under the Chairmanship of Prof Ashok Misra to suggest reforms to the
Joint Entrance Examination (JEE).
Recommendations of
the CEP
Following changes in the structure of JEE shall be effected
from 2017 onwards
A National Testing Service shall be set up by early 2016,
mandated to conduct an Aptitude Test, which should test the scientific aptitude
and innovative thinking ability
The Aptitude test may be offered 2 or more times in a year
and would be an online test. The testing shall test the scientific thinking and
cannot be gamed through coaching
Sports
–
Nigeria won 2015 FIFA
U-17 World Cup
Nigeria on 8 November 2015 won the 2015 FIFA U-17 World Cup.
It was held across 8 cities in Chile since 17 October 2015.
To win its third championship Nigeria defeated Mali 2-0.
Oshimhen and Bamgboye scored the goals for Nigeria at the 56th and 59th minute
respectively.
India will host the bi-annual championship in 2017.
Heena Sindhu won gold
in 13th Asian Shooting Championship
India's Heena Sindhu on 6 November 2015 won the gold medal
in the 10m air pistol women's event at the 13th Asian Shooting Championship.
The championship was started on 1 November 2015 and will be
held for 12 days in Kuwait City.
Incidentally, Heena was also the winner of the gold medal in
the 10m air pistol event in 8th Asian Air Gun Championship. It was held in New
Delhi in September 2015.
Other Indian medal
winners in 13th Asian Shooting Championship
Nivetha won gold in the 10m air pistol junior women's event
In the 25m pistol men's junior event, Shivam Shukla won
gold.
Angad Bajwa secured the individual gold in the junior skeet
men's competition
Off-spinner
Ravichandran Ashwin became fastest Indian to reach 150 test wickets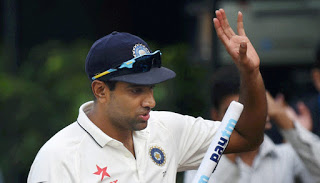 Off-spinner Ravichandran Ashwin on 6 November 2015 became
the fastest Indian to reach 150 wickets mark in the Indian test cricket
history.
He achieved this feat when he took Imran Tahir's wicket in
the first innings of the first test against South Africa in Mohali, Punjab.
In this match, Ashwin also became the first bowler in over
100 years to take 50 wickets after opening the bowling. He achieved this feat
in 12 matches off 1888 balls.
The previous record was held by Colin Blythe of England who
took 74 wickets between 1902 and 1910 in 13 tests.
The test is a part of four-match test series played to win
Freedom Trophy, which is in turn is a part of the larger Mahatma Gandhi-Nelson
Mandela Series that includes ODIs and T20s as well.
N Srinivasan removed
as ICC Chairman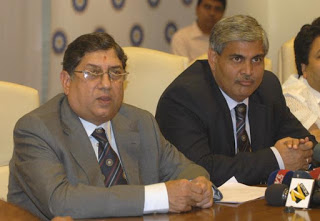 N Srinivasan was today dethroned as the ICC Chairman after
the BCCI decided to recall him and nominate its recently-elected President
Shashank Manohar as the chief of the world body.
The decision to remove Srinivasan was taken at the BCCI's
86th Annual General Meeting here today, virtually signalling the end of his
hold on Indian cricket.
The tenure of Srinivasan, who took over in June last year,
was to end next year in the same month and the remainder of the term would be
completed by Manohar as it is India's turn to hold the top position.
It is learnt that the resolution favouring replacing
Srinivasan with Manohar was passed at the AGM. In case, Manohar cannot attend
the ICC meetings, Sharad Pawar will be India's representative.
The Tamil Nadu strongman will thus lose his grip on Indian
cricket for good after having already been ousted as the BCCI President owing
to the 2013 IPL spot-fixing scandal in which his son-in-law Gurunath Meiyappan
was held guilty of betting charges.
Books
& Authors –
What Happened to
Netaji? authored by former journalist Anuj Dhar released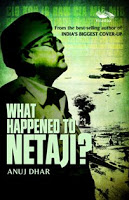 Book titled What Happened to Netaji? authored by former
journalist Anuj Dhar was released October 2015. The book talks about Netaji
Subhash Chandra Bose in form of an unseen holy man of Faizabad in disguise who
lived in several parts of Uttar Pradesh from 1050s to 1980s.
The book provides three prominent theories of Bose's death
zeroing in on what has come to be known as the Faizabad angle of the Bose
mystery.
The book talks about the controversy surrounding the fate of
Subhas Chandra Bose and lights the factual position with regard to the air
crash that reportedly killed Netaji in 1945.
Awards
& Honors –
Santoor maestro Pt.
Shiv Kumar Sharma honoured with Kala Shikhar award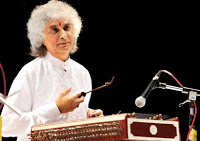 Santoor maestro Pandit Shiv Kumar Sharma on 7 November 2015
was honoured with the Aditya Vikram Birla Kala Shikhar Award for lifetime
achievement.
The governor of Maharashtra C Vidyasagar Rao presented the
award to the 77-year old Santoor player in Mumbai.
On the other hand, Murad Ali Khan (Sarangi) and Satyajit
Talwalkar (Tabla) were awarded with the Kala Kiran Awards. Special Jury Award
was given to Shehnai players Sanjeev and Ashwani Shankar.
Obituaries
–
Former IAF chief OP Mehra
passes away
Former Indian Air Force (IAF) chief Om Prakash Mehra, 96,
passed away in Delhi.
Mehra, who also served as the Governor of Maharashtra and
Rajasthan, died on Sunday at the Army Research and Referral Hospital.
His cremation was held on Monday at Brar Square in the Delhi
cantonment.
He is survived by three sons and one daughter.
Mehra was also honoured with a Padma Vibhushan in 1977 for
his service to the IAF.


Regards
Team ExamPundit
Sponsored

(adsbygoogle = window.adsbygoogle || []).push({});
Books For 2015 Banking/Insurance Exams