Hello and welcome to ExamPundit. Here are the Important Current Affairs Update of 4th December, 2015. These are important for the upcoming IBPS Clerk Mains and Insurance Exams. On the other hand, RBI announcing PSL norms for RRBs is VERY IMPORTANT for IBPS PO V Interview.
Banking/Finance
–
RBI announced revised
Priority Sector Lending norms for Regional Rural Banks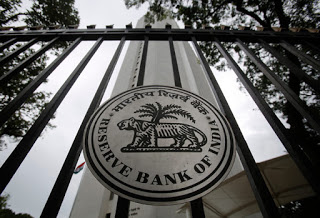 The Reserve Bank of India (RBI) on 3 December 2015 announced
revised Priority Sector Lending (PSL) norms for Regional Rural Banks (RRBs).
Among other things, the PSL target was increased to 75
percent of total outstanding from the existing 60 percent. The revised target
will be effective from 1 January 2016.
The PSL norms have been revised considering the growing
significance of RRBs in pursuit of financial inclusion agenda
As on March 2015, there were 56 RRBs operating in the
country with a network of 20059 branches. They cover 644 notified districts in
26 states and the Union Territory of Puducherry.
Key features of
revised PSL Norms
Medium enterprises, social infrastructure and renewable
energy were included under PSL category.
Agri-Loans: Loans to individual farmers, for the purpose of
PSL, was increased to 50 lakh rupees from the present 10 lakh rupees against
pledge/ hypothecation of agricultural produce (including warehouse receipts)
for a period not exceeding 12 months.
Aggregate limit loan was doubled to 2 crore rupees per
borrower in the case of loans, among others, to corporate farmers, farmers'
producers organisations/ companies of individual farmers, farmers partnership
firms/ co-operatives engaged in agriculture and allied activities.
Housing Loans: The RBI has lowered the quantum of loans that
will qualify as PSL. Against the earlier limit of 25 lakh rupees, loans to
individuals up to 20 lakh rupees only are considered as PSL as per revised
guidelines. Housing loans to banks' own employees will be excluded from this
limit.
India
–
Himachal Pradesh
became first state to launch Rotavirus vaccination project
Himachal Pradesh on 3 December 2015 became the first state
of India to launch Rotavirus vaccination project.
The vaccine will help in controlling the child mortality
rate (under five years of age) due to diarrhoea.
Rotavirus vaccines are administered orally to infants in
three dose course at ages of six, ten and fourteen weeks and are part of
Universal Immunisation Programme (UIP).
Highlights of the
Rotavirus Vaccination Project
The project was launched by the state Chief Minister
Virbhadra Singh at Dharamsala in Kangra district.
Singh administered the Rotavirus drops to children aged
under five years.
International Clinical Epidemiological Network will provide
technical assistance and will also bear the entire cost of the vaccines.
The project will soon be launched in Vellore in Karnataka
and Pune in Maharashtra.
GAIL, ISRO launch
satellite-based portal to monitor pipelines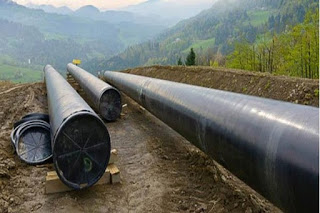 GAIL (India) Limited in collaboration with National Remote
Sensing Centre, a unit of Indian Space Research Organization (ISRO), has
launched a surveillance geo-portal – 'Bhuvan-GAIL Portal' – that utilises space
technology for its pipeline safety application.
The launch took place in the presence of B.C. Tripathi,
Chairman GAIL (India) Ltd, V.K. Dadhwal, Director NRSC, ISRO and senior
officials from GAIL and ISRO, according to a statement issued here.
GAIL is deploying space technology to monitor the pipeline's
Right of Use (RoU). It has more than 13,000 km of pipeline network, wherein
monthly monitoring of pipeline is presently done via helicopter surveys. By
January 2016, GAIL will begin live satellite monitoring of its pipeline RoU. It
is also seeking alternative methods such as advanced Unmanned Aerial Vehicles
(UAV), which can be integrated with this system.
Delhi Assembly passed
MLA of NCT of Delhi (Salaries, Allowances, Pension, etc) (Amendment) Bill, 2015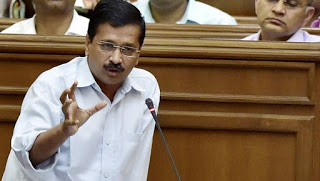 Delhi Assembly on 3 November 2015 passed the Members of the
Legislative Assembly of the National Capital Territory of Delhi (Salaries,
Allowances, Pension, etc) (Amendment) Bill, 2015.
The bill seeks around 400 percent hike in the salaries of
the MLAs.
The Bill is based on the recommendations of three-member PDT
Achary panel. The panel on 6 October 2015 in its report on MLA's salary
packages recommended 400% hike in basic salary of Delhi MLAs. The other two
members of the panel were KV Prasad and Balraj Malik.
Major highlights
of the Bill
It will allow the basic salaries of MLAs to go up from 12000
rupees to 50000 rupees.
The bill proposes to hike in constituency allowance from
current 18000 to 50000 rupees.
The bill also provides for a reimbursable sum of 70000
rupees per month as allowance under 'Secretarial, Research and Office
Assistance' which is 30000 rupees at present.
First India
International Science Festival began at IIT-Delhi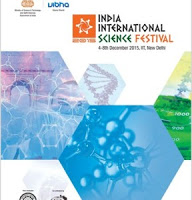 The first India International Science Festival (IISF) began
on 4 December 2015 at IIT-Delhi.
The five day festival will explore ways to translate
academic research into industrial applications benefiting the common man and
encourage culmination of scientific temperament among youngsters, especially school
children.
The objectives of
IISF 2015 are as follows:
Exposing the fruits of Science & Technology to the
masses
Building strategy to instill scientific temper among the
masses
Showcasing Indian contributions in the field of Science and
Tech over the years
NTC signed Integrity
Pact with Transparency International India
National Textile Corporation (NTC) Limited on 3 December
2015 signed a Memorandum of Understanding (MoU) with Transparency International
India (TII) for adopting Integrity Pact (IP).
With this signing, NTC became the 51st Public Sector
Undertaking (PSU) and 49th Central PSU to sign a MoU with TII.
Integrity Pact is a tool which ensures that all activities
and transactions between a Company or Government Department and their Suppliers
are handled in a fair, transparent and corruption-free manner. It also prohibits
any kind of bribing, favour or any other unethical practice, which is closely
monitored by honorary Independent External Monitors (IEMs). The IEMs
Lok Sabha passed bill
to establish BIS as National Standards Body
The Lok Sabha on 3 December 2015 passed the Bureau of Indian
Standards Bill, 2015 to establish the Bureau of Indian Standards (BIS) as a
National Standards Body.
The bill seeks to establish harmonious development of
standardization and assessment and quality assurance of goods, processes and
services.
Highlights of the
Bureau of Indian Standards Bill, 2015
The bill broadens BIS' ambit, and allow the Union Government
to make it mandatory for certain notified goods, articles and processes to
carry the standard mark.
It allows multiple types of conformity assessment schemes in
tune with best global practices.
It contains provision to make misuse of Standard mark as a
cognizable offence.
Union Government
launched Accessible India Campaign for differently-abled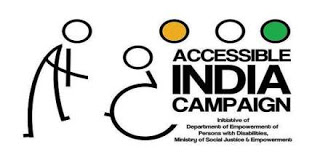 Union Minister of Finance, Arun Jaitley, and Minister of
Social Justice & Empowerment, Thaawarchand Gehlot, on 3 December 2015
launched Accessible India Campaign or Sugamya Bharat Abhiyan.
Accessible India Campaign is a nationwide campaign that aims
at enabling persons with disabilities to gain universal access, equal
opportunity for development, independent living and participation in all
aspects of life in an inclusive society.
Highlights of
Accessible India Campaign
The initiative is in line with the Article 9 of UN Convention
on the Rights of Persons with Disabilities (UNCRPD) to which India is a
signatory from 2007.
By July 2018, at least 50 percent of all the government
buildings of National Capital and all the State capitals will be made fully
accessible for persons with disabilities.
Sports
–
November 2015 Edition
of FIFA World Rankings announced; Belgium topped the list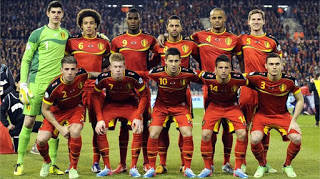 The November edition of the FIFA/Coca-Cola World Rankings
was released on 3 December 2015. In the final rankings of 2015, While Belgium
topped the list, Indian team jumped six places to reach the 166th spot.
In the October 2015 edition, India was at the 172nd position
due to five consecutive defeats in 2018 World Cup qualifiers.
But, Indian team could improve its ranking with 1-0 victory
against Guam in their last World Cup qualifier at Bengaluru on 12 November
2015.
On the global stage, Belgium will end the year as the
world's top-ranked team for the first time in their history.
Days
–
44th Navy Day
observed on 4 December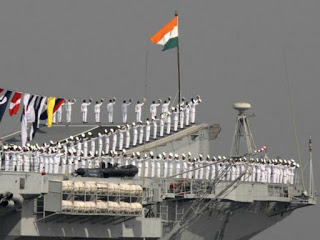 4th Navy Day was observed on 4 December 2015. Prime Minister
Narendra Modi extended greetings to naval personnel and commended their
dedication to protect the maritime interests of nation.
The occasion saw screening of Navy Telefilm 2015 titled
Empowering India Through Maritime Security and Indigenisation on DD National.
The Navy day is celebrated every year to commemorate the
success of Operation Trident of Indian Navy on Karachi Harbour during the 1971
Indo-Pak war.


Regards
Team ExamPundit
Sponsored

(adsbygoogle = window.adsbygoogle || []).push({});
Books For 2015 Banking/Insurance Exams