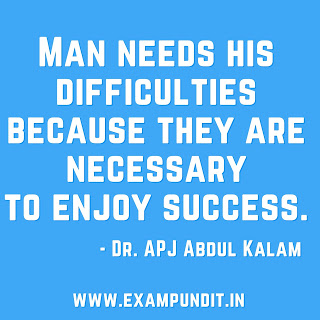 Hello and welcome to ExamPundit. So, tomorrow IBPS Clerk is kicking off. Firstly, we have no
update regarding what IBPS will do for the Chennai aspirants. But most
probably, they will do something. We sincerely pray to God that Chennai fights
back!! Stay Strong! Everyone is with you.
Those who will be going for the IBPS Clerk Prelims Exam
tomorrow should feel confident and give their best shot.
Things to look out
for:
A Few Lengthy Sums
Calculations
Proper Time Management
Grammar and Vocabulary
Ability to Read in a Good Spead(For Comprehension)
Good Quality Puzzles
[May Be] Confusing Syllogisms
You can share your Exam Experience through e-mail at
admin@exampundit.in or in the "Share your exam experience Page".
All the best. Do your best and be positive. May the force be
with You.
Regards
Team ExamPundit
Sponsored

(adsbygoogle = window.adsbygoogle || []).push({});
Books For 2015 Banking/Insurance Exams