Hello and welcome to ExamPundit. Here are the Important Current Affairs of 3rd December, 2015. These are Important for the upcoming IBPS Clerk Mains and Insurance Exams.
Finance/Economy –
RBI to inject Rs. 10,000 cr to ease liquidity crunch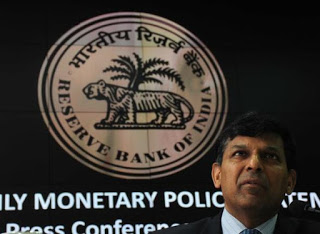 The Reserve Bank of India on
Monday, will infuse Rs 10,000 crore to ease a liquidity crunch in the money
markets by buying government securities, and hold a repo auction for Rs 25,000
crore on Friday.
These operations are being
conducted based on the current assessment of prevailing and evolving liquidity
conditions, according to the central bank.
Open Market Operations are market
operations conducted by RBI by sale or purchase of government securities in
order to adjust the liquidity conditions in the market. Festival related demand
for cash in addition to slower government spending has tightened liquidity in
the money market during the last two months.
ADB keeps India's growth forecast unchanged at 7.4% this year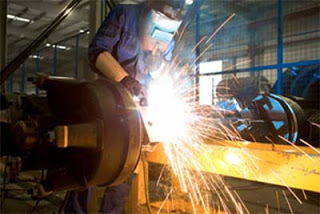 The Asian Development Bank (ADB)
today kept its economic growth forecast for India unchanged at 7.4 per cent for
the current financial year and 7.8 per cent for the next fiscal.
ADB, however, warned of exports
contracting due to weakness in external demand and the downside risk which the
economy is facing due to sluggish private investment and weak rural demand.
"India's economy faces further
downside risks from sluggish private investment and rural demand weakened by
slow wage growth and muted increase in support prices for agricultural
products," ADB said in its 'Outlook 2015 Supplement: Growth Holds Its Own
in Developing Asia'.
India is on track to reach the
Update forecast of 7.4 per cent in the fiscal year ending March 31, 2016, as
growth picked up to 7.4 per cent in the second quarter (July-September) from
7.0 per cent in the first quarter, ADB said.
Flipkart acquires stake in MapmyIndia to improve delivery operations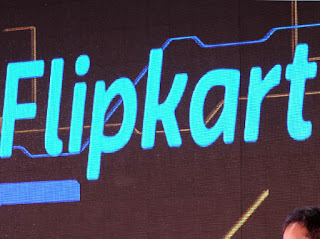 Online commerce giant Flipkart
has acquired a strategic minority stake in navigation and tracking solutions
provider MapmyIndia to strengthen its supply chain management.
With Flipkart's investment,
MapmyIndia's early financial investors, Nexus Venture Partners and Lightbox Ventures,
would exit the company.
However, details of the transaction
were not disclosed.
The deal will help Flipkart in
its strategy to strengthen supply chain through technology as it will license
map data and location technologies from MapmyIndia.
MapmyIndia would continue to
independently serve all consumers and enterprises across all industries with
its full range of products and solutions.
Union Cabinet approved DTAC agreement with Japan
The Union Cabinet chaired by
Prime Minister Narendra Modi on 2 December 2015 approved signing and
ratification of Protocol between India and Japan for amending the Double
Taxation Avoidance Convention (DTAC) in order to facilitate tax-related
exchange of information.
DTAC was signed between the two
countries in 1989 for avoidance of double taxation and prevention of fiscal
evasion through a protocol.
The protocol will facilitate
exchange of information as per accepted international standards on tax matters,
including bank information and information without domestic tax interest.
India crosses 5 GW-mark for solar installations: Study
The cumulative installed capacity
of solar power in India has crossed the 5 GW mark.
"While total commissioned utility
solar capacity in India reaches 4.7 GW; rooftop capacity stands at 525 MW. In
2015 year to date, close to 2 GW solar capacity has been commissioned,"
Consultancy firm Bridge To India (BTI) said.
BTI Managing Director Vinay
Rustagi said in the statement, "Solar sector has got great momentum with
capacity addition in 2015 more than doubling up over last year and total
pipeline of over 15 GW of projects under bidding-cum-development."
Encouraged by falling costs and
growing need for green energy, states like Punjab, Madhya Pradesh, Karnataka,
Telangana, Andhra Pradesh and Tamil Nadu have all announced substantial policy
initiatives, he said.
Rajasthan, Gujarat and MP have
historically been the front runners, but the four southern Indian states are
expected to dominate the market over next 2 years.
India –
MoEF gives green nod to Dholera airport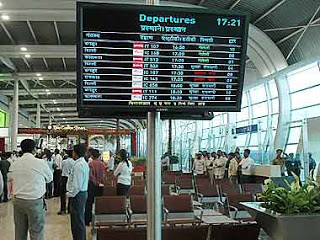 The Union Ministry of Environment
and Forest (MoEF) and climate change department (CCD) has awarded an
environment clearance to the proposed Dholera airport in Ahmedabad district.
In its bid to set up a
world-class greenfield airport at Dholera, the Gujarat government had earlier
applied for environmental clearance from the central government.
As per an official statement by
Gujarat government, a letter approving the airport was recently handed over by
the Union Ministry of Environment and Forest and Climate Change Department to
the Dholera International Airport Company.
The special purpose vehicle
(SPV), Dholera International Airport Company has been set up to develop the
project by the state government.
Govt. completes 26 per cent of National Highways target
The government has completed only
26 per cent of the National Highways construction target, with four months left
in this financial year, according to a statement by the Roads Ministry.
It targeted to complete 10,950 km
of National Highways during 2015-16. Until October 31,2015 about 2,892 km have
been constructed. Minister of State for Road Transport & Highways and
Shipping Pon. Radhakrishnan said in a statement to the Rajya Sabha.
The government has allocated
Rs.81,114.60 crore through various schemes for the development of highways
during this financial year, Mr. Radhakrishnan said.
Union Government approved setting up of 6 new IITs
The Union Cabinet on 2 December
2015 approved setting up of six new Indian Institutes of Technology (IITs) in
Andhra Pradesh, Chhatisgarh, Goa, Jammu, Kerala and Karnataka.
The Cabinet also approved the
operationalisation of these IITs by forming Societies under the Societies
Registration Act, 1860 in order to give a legal status to them till the
amendment for their incorporation in The Institutes of Technology Act, 1961 is
enacted.
Features of the new IITs
Each new IIT will have an initial
intake of 180 students in its first year from temporary / transit which would
increase to 450 in the second year and to 928 in the third year of their
operation.
The new IITs will be operated
from their temporary campuses for the initial period of three years before
shifting into their permanent campuses in the 4th year.
Each IIT will have a sanctioned
strength of faculty members with a faculty-student ratio of 1:10.
Union Cabinet approved signing of MoU between India and Iran on visa
facilitation
The Union Cabinet on 2 December
2015 approved the signing of the agreement between India and Iran on visa
facilitation for Diplomatic, Official/Service and Ordinary passport holders.
As per the agreement, upon
presentation of an official note by the local Ministry of Foreign Affairs along
with the visa application, the resident Diplomatic Missions in the host country
would, within 20 working days, issue a gratis visa valid for 90 days for the
holders of valid Diplomatic/Official/Service passports, assigned on long-term
missions to the Diplomatic Missions or the Consulates General.
Appropriate gratis visas of three
months' validity for visiting close family members (blood relations such as
parents, siblings, adult children as well as in-laws) and visas for other close
relatives of the assignees, on the payment of visa fees due would be issued.
Appointments –
Justice Tirath Singh Thakur sworn in as 43rd Chief Justice of India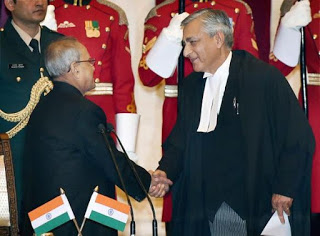 Justice Tirath Singh (TS) Thakur
was on 3 December 2015 sworn in as 43rd Chief Justice of India (CJI) by
President Pranab Mukherjee at Rashtrapati Bhavan, New Delhi. Thakur succeeded
incumbent Justice H L Dattu who retired on 2 December 2015.
He will have the tenure as CJI for
over one year and will retire on 4 January 2017.
Indian-American Dr Vijay M Rao named as Chairperson of RSNA
Indian-American Dr Vijay M Rao
was named as the chairperson of the prestigious Radiological Society of North
America (RSNA) Board of Directors on 2 December 2015.
As the chairperson at RSNA, Dr
Rao brings her expertise in health services and policy matters to bear in a
shifting healthcare landscape of increasing complexity and declining
reimbursements.
At the time of appointment in
RSNA, Dr Rao was the David C Levin Professor and Chairperson of Radiology at
Jefferson Medical College of Thomas Jefferson University.
Days –
International Day of Persons with Disabilities observed with theme
Inclusion Matters
International Day of Persons with
Disabilities was observed across the world on 3 December 2015 with the theme
Inclusion matters: access and empowerment for people of all abilities.
United Nations estimates say that
about one billion people are living with disabilities across the world. They
face barriers of inclusion in many key aspects of society.
Awards & Honors –
Adidas India's Pulin Kumar won prestigious INBA Award
Pulin Kumar, Group Senior Legal
and Compliance Director of Adidas India, on 26 November 2015 was conferred with
the Indian National Bar Association's (INBA) General Counsel of the year 2015 –
Retail Award in New Delhi.
Senior lawyer Ram Jethmalani
presented the award to Kumar on the occasion of INBA's Annual International
Conference-66th National Law Day.
Kumar has been conferred with the
award for his contribution to the legal field in and outside India for more
than 21 years.
Reports –
UN Agencies released report on prevalence of HIV/AIDS in Asia-Pacific
region
UNICEF, UNAIDS and partners on 30
November 2015 released a report on prevalence of HIV/AIDS in Asia-Pacific
region. It was entitled Adolescents: Under the Radar in the Asia-Pacific AIDS
Response and was being released to mark the World AIDS Day observed on 1
December 2015.
As per the report, The HIV burden
among adolescents falls heaviest on ten countries in the region, which together
account for 98 per cent of adolescents aged 10 to 19 living with HIV in
Asia-Pacific.
These are: Cambodia, China,
India, Indonesia, Myanmar, Pakistan, Papua New Guinea, the Philippines,
Thailand and Viet Nam.
Report with respect to India
In 2012, while HIV prevalence in
the age group younger than 25 years old was 3.5 percent, it was 4.9 percent
among above 25 years age population.
In India, 40 per cent of the
estimated 3 million females in the sex industry are under 18, with 17 per cent
under 15.
In 2012, HIV prevalence among sex
workers (under 25) was 1.7 percent.
In 2013, HIV prevalence among
people who inject drugs was 5.3 (under 25 age) and 7.7 (above 25 age).
Sports –
Amitabh Bachchan becomes co-owner of Singapore team in IPTL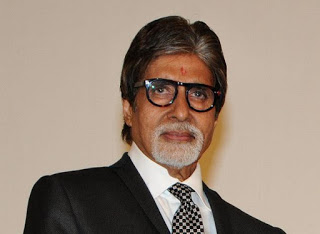 Megastar Amitabh Bachchan on
Thursday became a co-owner of the International Premier Tennis League (IPTL)
team OUE Singapore Slammers.
Bachchan will make a courtside
appearance on December 20 at the Singapore Indoor Stadium on the final day of
the season. He will also be interacting with fans during the course of the day.
The OUE Singapore Slammers,
co-owned by the UD Group and Bachchan, are one of the five teams competing in
the second edition of the IPTL. Singapore will host the final leg of the
competition from December 18-20 to determine who will be the league champion
for 2015.


Regards
Team ExamPundit
Sponsored

(adsbygoogle = window.adsbygoogle || []).push({});
Books For 2015 Banking/Insurance Exams

Average rating / 5. Vote count: