Hello and welcome to ExamPundit. Here are the Important Current Affairs for 29th April, 2015.
Finance/Banking/Insurance
–
IRDA launches motor
insurance awareness campaign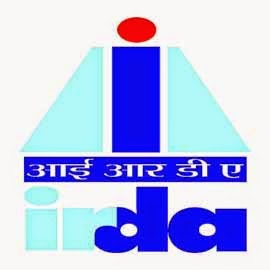 The Insurance Regulatory and Development Authority of India
(IRDAI) has launched an awareness campaign on motor third-party insurance
jointly with Cyberabad Police.
Speaking at the launch of the campaign here on Wednesday, R
Raghavan, Chief Executive Officer, Insurance Information Bureau (IIB), an arm
of the insurance regulator, said 55 per cent of the vehicles plying on the
roads in the country did not have the mandatory motor third-party insurance.
In number terms, this would translate into seven crore
vehicles! "India ranks among the top five countries in the world in the number
of accidents which makes insurance vital. Today is just a beginning. We will
roll out a national campaign soon,'' he added.
Lack of the third-party insurance will not only lead to
severe social security perils for the victims but also losses to the insurers,
he added.
Lack of third-party insurance will attract a Rs. 1,000 fine
or three months' imprisonment or both in line with the Motor Vehicles Act.
Govt approves Rs.
1,000 minimum monthly pension through EPFO
Government on Wednesday decided to continue its Rs 1,000 per
minimum monthly pension scheme in perpetuity, a move which would benefit over
20 lakh pensioners under social security scheme run by EPFO. The scheme was
initially effective only till last month.
"The Union Cabinet, chaired by Prime Minister Narendra Modi,
today gave its approval for continuation of the minimum pension of Rs 1,000 per
month to the pensioners of Employees' Pension Scheme, 1995 (EPS) beyond 2014-15
on perpetual basis.
Currently, it is effective only up to March, 2015," an
official press release said.
Retirement fund body EPFO had suspended the Rs 1,000 minimum
monthly pension scheme from April 1.
The Employees' Provident Fund Organisation (EPFO) had to
suspend the scheme in the absence of any direction from the government to
continue with this benefit beyond March 31.
The scheme was launched with effect from September 2014,
hiking the pension amount to a flat Rs 1,000 per month for those who were
getting lower amount earlier.
The Cabinet also approved corresponding grant of continuous
annual budgetary support for implementing the minimum pension, which will be to
the tune of Rs 850 crore per year on a tapering basis.
Bajaj Allianz Eases
Insurance Claim Norms for Quake Victims
Bajaj Allianz Life Insurance today said it has simplified
its claim settlement norms for the victims of devastating earthquake in Nepal
and northern and eastern parts of India.
"In the massive earthquake in Nepal, Indian states of
Uttar Pradesh, Bihar, West Bengal, Assam, Sikkim, Delhi, NCR, Uttarakhand,
Rajasthan and Jharkhand many lost their near and dear ones and some are still
missing," a company release said.
Considering the situation, Bajaj Allianz Life Insurance has
reduced the documentation for claim applications for the earthquake victims.
While the requirement for documents has been already
minimised, procedure for investigation conducted by the insurer may be waived
if prima-facie documents establish the life assured's death is due to earthquake,
it added.
The company would make the best efforts to settle a majority
of the claims coming out of this natural disaster within 72 hours.
KYC norms breach: RBI
imposes fine on three banks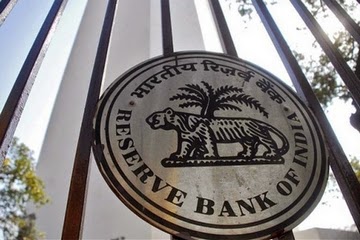 Bank of Maharashtra, Dena Bank and Oriental Bank of Commerce
have been imposed with a monetary penalty of Rs. 15 crore each by the Reserve
Bank of India (RBI) for violation of Know Your Customer (KYC)/ Anti Money
Laundering (AML) norms.
"Failure on the part of these banks to take timely remedial
measures had aggravated the seriousness of the contraventions and its impact,"
RBI said in a release.
The RBI also cautioned eight other banks — Central Bank of
India, Bank of India, Punjab and Sind Bank, Punjab National Bank, State Bank of
Bikaner & Jaipur, UCO Bank, Union Bank of India and Vijaya Bank – "to put
in place appropriate measures and review them from time to time to ensure
strict compliance of KYC requirements in future.
RBI said it received a complaint from a private
organisation, on the basis of which a scrutiny of fixed accounts opened in its
name in Mumbai based branches of certain public sector banks was undertaken in
July 2014.
ED freezes over Rs.
9,000 cr worth property in 2014-15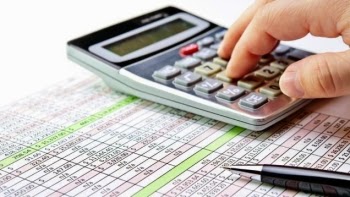 In a major action against black money hoarders and money
launderers, the Enforcement Directorate (ED) has attached assets to the tune of
Rs. 9,003 crore and filed 173 chargesheets in the financial year 2014-15.
The agency, as part of its efforts to crack down on illicit
funds in India and abroad, in the last year registered a mammoth 400 per cent
rise in the numbers of assets attached, over 500 per cent increase in the
number of criminal FIRs lodged, over 600 per cent more numbers of arrests made
of people suspected to be involved in laundering crimes and more than 200 per
cent jump in the filing of prosecution complaints or charge sheets as compared
to the 2013-14 fiscal.
The agency which probes financial crimes under two prime
laws of the Prevention of Money Laundering Act (PMLA) and the Foreign Exchange
Management Act (FEMA) along with some old cases pending under the repealed
Foreign Exchange Regulation Act (FERA) has broken all records of lodging
complaints and prosecuting the accused of financial frauds, hawala and money
laundering.
India
–
Cabinet paves way for
moving amendments in Prevention of Corruption Act
The Union Cabinet has approved official amendments in the
Prevention of Corruption Act to help the bureaucracy take faster decisions
besides making more stringent provisions against corrupt persons. The bill to
amend the act is currently pending in the Rajya Sabha.
The amendments, as approved by the Cabinet on Wednesday,
prescribe extending the protection of prior sanction for prosecution to public
servants who cease to hold office due to retirement, resignation, etc. Further,
prior sanction for inquiry and investigation shall be required from the Lokpal
or Lokayukta, as the case may be, for investigation of offences relatable to recommendations
made or decisions taken by a public servant in the discharge of official
functions or duties, a Government statement said.
However, intentional enriching by public servants will be
construed as criminal misconduct and possession of disproportionate assets as
proof of such illicit enrichment. Besides this, non-monetary gratification has
been covered within the definition of the word gratification.
Meanwhile, the amendments have provided more stringent
punishment for the offence of bribery, both for the bribe giver and the bribe
taker. "Penal provisions being enhanced from minimum 6 months to 3 years and
from maximum 5 years to 7 years (The seven-year imprisonment brings corruption
to the heinous crime category)," the statement said.
Govt Approves 10 New
Sites for Nuke Projects
Government has accorded 'in principle' approval to 10 sites
for setting up nuclear power projects, Lok Sabha was informed today. The ten sites
are located in nine states.
In reply to a question, Minister of State in the Prime
Minister's Office Jitendra Singh said indigenous reactors would be established
at Gorakhpur in Haryana, Chutka and Bhimpur in Madhya Pradesh, Kaiga at
Karnataka and Mahi Banswara in Rajasthan.
Reactors with foreign cooperation would be set up in
Kudankulam in Tamil Nadu, Jaitapur at Maharashtra, Chhaya Mithi Virdhi in
Gujarat, Kovvada at Andhra Pradesh and Haripur in West Bengal.
Singh also said that BHAVINI, a Public Sector Undertaking of
Department of Atomic Energy (DAE) is presently constructing a Prototype Fast
Breeder Reaction (PFBR) of 500 MWe capacity at Kalpakkam in Tamil Nadu. In
addition, two Fast Breeder Reactors of 600 MW are also proposed to be constructed
at Kalpakkam, he added.
Responding to another question, he said that PFBR is under
advanced stage of commissioning. The physical progress achieved as on
31-03-2014 is 97.64 per cent.
Cabinet nod for Smart
City Project, Atal rejuvenation mission
Union Cabinet on Wednesday gave its nod to NDA government's
flagship 100 smart cities project and the new urban renewal mission with a
total outlay of about Rs one lakh crore.
A meeting chaired by Prime Minister Narendra Modi approved
Smart Cities Mission for development of 100 smart cities and Atal Mission for
Rejuvenation and Urban Transformation (AMRUT) of 500 cities with outlays of Rs
48,000 crore and Rs 50,000 crore respectively, according to a statement issued
by the Urban Development Ministry.
Smart City is Prime Minister Narendra Modi's pet project
aimed at recasting the urban landscape of the country by making cities more
livable and inclusive besides driving the economic growth. Each selected city
under the ambitious scheme would get central assistance of Rs 100 crore per
year for five years.
AMRUT is the new avatar of the Jawaharlal Nehru National
Urban Renewal Mission (JNNURM) and has been named after former Prime Minister
Atal Bihari Vajpayee.
The Cabinet also approved central funding under AMRUT to the
projects sanctioned under JNNURM and not completed. JNNURM projects sanctioned
during 2005-2012 and which have achieved physical progress of 50 per cent
availing 50 per cent of central assistance released and those sanctioned during
2012-2014 will be supported till March 2017.
ISRO successfully
tested indigenous cryogenic engine CE-20 with four-tonne capacity
The Indian Space Research Organisation (ISRO) on 28 April
2015 successfully tested an indigenous cryogenic engine CE-20 at Mahendragiri,
Tamil Nadu. This engine will enable scientists to put satellites of up to the
capacity of four tonnes in geostationary orbit.
The engine will also give boost to India's interplanetary
probes and manned space missions. So far India's GSLVs were being powered by
cryogenic engines given by Russia. But this development marks a milestone in
the country's effort to develop a big cryogenic engine to fly satellites of up
to five tonnes.
Delhi government
approved farmer compensation scheme named after Gajender Singh
Government of Delhi on 28 April 2015 gave its approval for
setting up of a farmer compensation scheme named after Gajendra Singh. Gajendra
Singh is the person who allegedly committed suicide during an AAP (Aam Aadmi
Party) rally on 22 April 2015 by hanging himself with a tree.
The decision on name of the scheme was taken during a
Cabinet meet chaired by Chief Minister Arvind Kejriwal. As per reports, the
state government will distribute compensation to rain-hit farmers from first
week of May 2015.
Besides, the government also decided to give job to a member
of Gajendra's family and martyr status for him, as demanded by the farmer's
kin.
Days
–
Logo for
International Day of Yoga Launched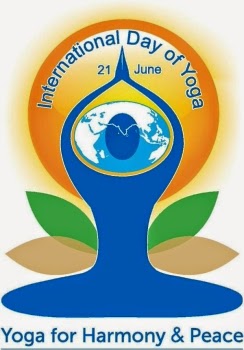 The logo for International Day of Yoga was launched here
today by External Affairs Minister Sushma Swaraj and Minister of State for
AYUSH Shripad Yesso Naik.
The United Nations General Assembly had on December 11
adopted an India-led resolution declaring June 21 as the 'International Day of
Yoga'. This came less than three months after Prime Minister Narendra Modi
proposed the idea.
The theme for 2015 International Yoga Day is "Yoga for
Harmony and Peace".
Folding of both hands in the logo symbolises Yoga, which
reflects the union of individual consciousness with that of universal
consciousness, a perfect harmony between mind and body, man and nature, the
holistic approach to health and well being, a senior government official said.
The brown leaves in the logo symbolise the earth element,
the green leaves the nature, blue the fire element while the sun symbolises the
source of energy and inspiration, the official said.
World Dance Day
observed globally
World Dance Day or International Dance Day was observed
globally on 29 April 2015. It is observed with an aim to attract the attention
of the wider public to the art of dance.
As part of celebrations, the President of the CID annually
sends the official message for Dance Day which circulates in every country
around the world.
International Dance Day was introduced in 1982 by the
International Dance Council (CID) at United Nations Educational, Scientific and
Cultural Organization (UNESCO) headquarters in Paris, France. CID is the
official organization for all forms of dance in all countries of the world.
Awards
& Honors –
Margarita, with a
Straw won Best Feature Film Award at Washington Film festival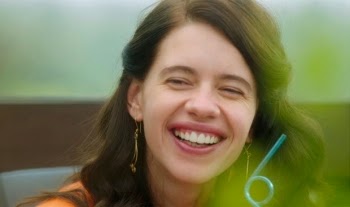 Margarita, with a Straw directed by Shonali Bose of India in
the fourth week of April 2015 won the Audience Award for Best Feature Film at
the Washington DC International Film festival.
Kalki Koechlin-starrer film is a disability drama. In the
film, Kalki has played the role of a cerebral palsy patient named Laila. The
film also stars Revathi and Sayani Gupta in prominent roles.
The film, through layers of discovery and revelation has
explored and challenged Indian culture and society in so many ways. The director
Bose through the film has tried to weave a story in form of a specific culture along
with simply human story.
The film, before its release on 17 April 2015 made its world
premiere at the 2014 Toronto International Film Festival (TIFF). Later, it was
screened at Tallinn Black Nights Film Festival in Estonia, BFI London Film
Festival, Busan International Film Festival (BIFF) and the Santa Barbara
International Film Festival.
Business
MoU & Deals –
Flipkart acquires
Appiterate to strengthen mobile tech presence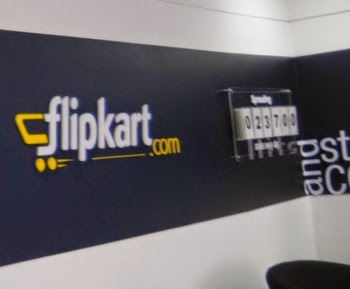 Flipkart, India's largest online marketplace, has acquired
New Delhi-based mobile engagement and marketing automation company Appiterate,
to strengthen its mobile technology presence. The financial terms of the deal
were not disclosed.
Appiterate started out testing products for mobile apps,
which later on expanded into a full-fledged mobile marketing automation
platform. The company, in the past, has helped leading e-commerce companies
combine the power of mobile apps and big data to allow them to do one-on-one targeting
of their users through push notifications and in-app messages.
Sports
–
Harika bags silver,
Humpy wins bronze in World Chess Team Championship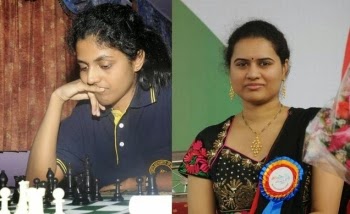 D Harika and Koneru Humpy came up with fine individual
performances to win a silver and a bronze, respectively, even as the Indian
eves finished fourth in the women's world team chess championship here.
Harika's silver and Humpy's bronze though were a big
consolation for the team, overall it was a disappointing show by the Indian
girls given the missed opportunities. The medal for the team was always within
reach, but it failed to finish off well.
Considering that the Indian team entered the tournament as a
wild card, a fourth-place finish can be justified as a pretty decent show.
However, the medal was within the grasp as the team finished just one point shy
of China, which bagged the bronze.
Railways won 5th
Senior Men's National Hockey championship
Railway Sports Promotion Board (RSPB) on 28 April 2015 won
5th Senior Men's National Hockey championship 2015. In the final match played
in Pune, Maharashtra, Railways defeated Uttar Pradesh Hockey (UPH) by 5-3.
In the Position match, Air India Sports Promotion Board
(AISPB) defeated Hockey Gangpur-Odisha by 5-3 to finish at 3rd position in the
tournament.
Narine banned from
bowling off-spinners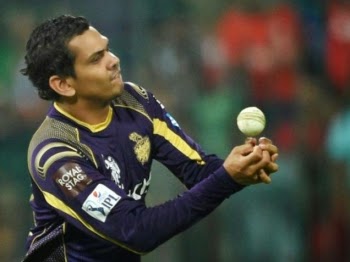 In another setback for Sunil Narine, the West Indies player
has been barred from bowling off-spinners in all matches organised by the BCCI,
including the ongoing IPL.
Kolkata Knight Riders' ace spinner Narine underwent a
biomechanical analysis in Chennai after being reported for a suspected illegal
action again during the IPL tie against SunRisers Hyderabad in Visakhapatnam on
April 22.
After reviewing the footage of the game and analysis in
Chennai, the BCCI has decided to ban his off-spinners.
China won the World
Team Chess Championship in Tsaghkadzor
China won the World Team Chess Championship which was held
at Tsaghkadzor, Armenia from 18 April 2015 to 29 April 2015.
China emerged champion, with 15 points. Ukraine finished
runner-up with 12 points, while host Armenia was third with 11.
India finished the championship at ninth position with seven
points, losing the final round match 3-1 to China.
Georgia won Women's
World Team Chess Championship held at Chengdu
Georgia on 29 April 2015 won the Women's World Team Chess
Championship. The championship was held at Chengdu, China from 18 April 2015 to
29 April 2015 under the aegis of FIDE.
Georgia won the gold with 17 match points by defeating
China. Russia won the silver medal, with 15 match points while China was placed
third with 11 match points, claiming the bronze.
Mariya Muzychuk was declared as the 2015 Women's World
Champion.
Appointments
–
Mukesh Khanna
Appointed Chairperson of CFSI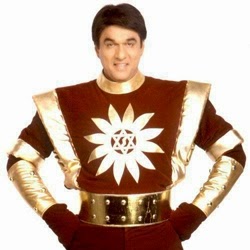 Veteran actor Mukesh Khanna, who made his way into the
hearts of children with his popular superhero TV series "Shaktimaan",
has been appointed as the new chairperson of the Children Film Society of India
(CFSI).
The 56-year-old actor has taken over the charge from
actor-director Amole Gupte, who resigned in June 2014.
Khanna made his debut on the small screen with B R Chopra's
"Mahabharat" where he gained much fame after he played Bhisham
Pitamah in the epic. He was last seen in daily soap "Pyaar Ka Dard Hai
Meetha Meetha Pyaara Pyaara".
Kumar said the organisation expects Khanna to give his
creative leadership in making good content for children's programmes and bring
in his experience and expertise.
With a catalogue of 250 films in 10 different languages,
CFSI remains the prime producer of children's films in South Asia.
Obituaries
–
Oscar-winning
cinematographer Andrew Lesnie passed away
The Oscar-winning cinematographer Andrew Lesnie passed away
on 27 April 2015 following a fatal heart attack. He was 59.
Lesnie was famously known for his cinematography in movies
Lord of the Rings series and The Hobbit. He also shot the remake of King Kong
(2005), The Lovely Bones (2009) and Rise of the Planet of the Apes (2011)
during his career.
Lesnie won the Oscar (Academy Award) as a cinematographer in
2002 for the first part of Lord of the Rings film- The Fellowship of the Ring.
He was also inducted into the Australian Cinematographers Society Hall of Fame
in 2002.
Regards
Team ExamPundit
Sponsored

(adsbygoogle = window.adsbygoogle || []).push({});
Books For 2015 Banking/Insurance Exams


EP Recommends: Practicemock Free Mock Tests