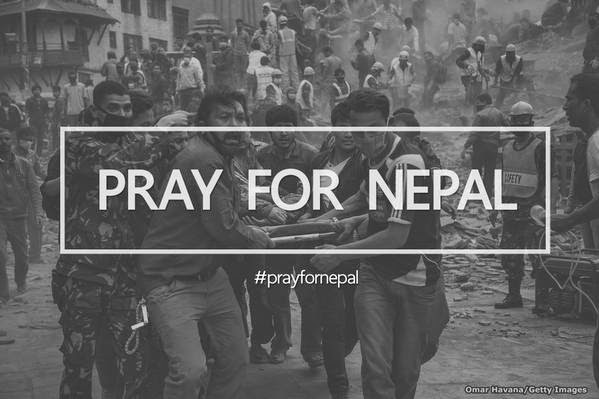 Hello and welcome to ExamPundit. We are not in a state to share the news, another earthquake struck Nepal around 9.56 as well as in North Bengal. Its our duty to share the news with you all. So we are sharing, but not very detailed, neither with the PDF today.


We pray to God it gets over soon. We pray to God, that he saves the innocents!…..


Economy
–
Investment in
renewables increases 59 per cent in 2015
Investment in India's renewable energy sector shot up 59 per
cent year-on-year during the first three months of 2015 to $1.6 billion,
according to a report by research firm Bloomberg New Energy Finance (BNEF).
While BNEF predicts that the investment trend in the
renewable energy sector remains on track to cross $10 billion in 2015 for the
first time since 2011, it still falls short of the levels of commitment made by
firms at the recently held event, Re-Invest 2015.
During the event, 213 firms committed $200 billion of
investment to set up 266 GW of renewable capacity over the next five years.
However, regulatory filings accessed by BusinessLine reveal
that big ticket investment decisions are yet to be firmed up.
For example, Hero Future Energies, part of the Hero Group,
which started off with a ₹1,000-crore
investment in 2013, has cut its 2015-16 investment target to just ₹400 crore, including ₹100 crore of loans to its
subsidiaries.
Meanwhile, global research firms continue to question
whether the target of 175 GW of renewable generation capacity by 2022 can be
achieved. Of the total target, 100 GW is to be from solar power.
Awards
& Honors –
ITBP Officer Gets
Shaurya Chakra for Foiling Kabul Terror Bid
President Pranab Mukherjee today awarded the 'Shaurya
Chakra' gallantry medal to ITBP Inspector Manjeet Singh who led his commandos
in repulsing an audacious terrorist attack on the Indian Consulate in Afghanistan's
Herat province last year.
The 36-year-old Indo-Tibetan Border Police force officer was
the lone recipient of this military medal amongst all paramilitary forces
during the defence investiture ceremony held at the Rashtrapati Bhavan here.
Government had announced the decoration for the trooper this
Republic Day.
There have been very few instances where paramilitary
soldiers have been accorded this military honour.
Singh was the contingent commander of the ITBP team which,
in the wee hours of May 23, 2014 at the Indian Consulate in Herat, came came
under heavy gunfire and rocket propelled grenade (RPG) shell attacks from
terrorists.
Indian-Origin
Scientist Sangita Bhatia at MIT Wins USD 250,000 Heinz Award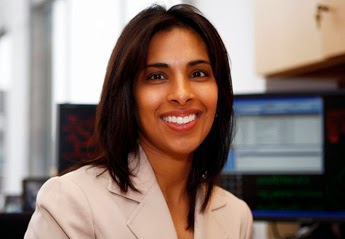 An Indian-origin scientist at MIT, who has developed
artificial human microlivers for drug testing, has won a prestigious USD
250,000 Heinz award for her work in tissue engineering and disease detection.
Sangeeta Bhatia at the Massachusetts Institute of Technology
has been named the recipient of the 2015 Heinz Award for Technology, the
Economy, and Employment.
The award includes an unrestricted prize of USD 250,000.
The Heinz Awards annually recognise individuals for their
extraordinary contributions to arts and humanities; environment; human
condition; public policy; and technology, the economy, and employment.
Appointments
–
UN Chief Appoints New
Special Envoy to Yemen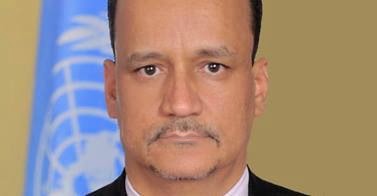 The UN chief appointed a new special envoy to Yemen as
pressure grows to return to peace talks while fighting continues in the Arab
world's poorest country.
A statement today says Ban Ki-moon has appointed Ismail Ould
Cheikh Ahmed of Mauritania, who until now has led the UN's Ebola mission.
More than a thousand people have been killed in recent weeks
after Iran-backed Shiite rebels swept through the country and a Saudi-led Sunni
coalition began airstrikes to drive them back.
The Western-backed president fled the country as the Houthi
rebels closed in, and warnings have since grown of a humanitarian crisis as food
and fuel supplies run short.
Shiite rebels have pressed an offensive in the south and a
Saudi Arabia-led coalition intensified its airstrikes less than two days after
it said it was scaling back the campaign.
Ahmed replaces Jamal Benomar, who had said he was stepping
down. Benomar had faced sharp criticism from Saudi Arabia and other Gulf
countries as his recent efforts to broker peace showed little success, though
for a time Yemen had been held up as a model country for its post-Arab Spring political
transition.
World
–
New York Film
Festival to Showcase 30 Indian Films
Thirty shorts, documentaries and feature films will be
screened at the annual New York Indian Film Festival, which opens next month
with Kalki Koechlin-starrer Margarita with a Straw.
The six-day festival, its 15th year, will see the films
screened at prestigious venues around New York city from May 4 to 9.
Aparna Sen's Saari Raat, a play in three acts by legendary
Bengali playwright and theatre personality Badal Sircar, will be the
centre-piece film. Starring Anjan Dutt, Rittwik Chakraborty and Konkona Sen
Sharma, it is Sen's tribute to Sircar, who passed away in 2011.
Dum Laga Ke Haisha, the Sharat Katariya-directed film
starring Ayushmann Khurrana and Bhumi Pednekar will bring down curtains on the
festival.
There will be special screenings of films like Vishal
Bhardwaj's Shakespeare trilogy of Maqbool, Omkara and Haider; Daughters of
Mother India, which focuses on the aftermath of the Delhi gangrape incident;
and a documentary on Shyam Benegal's films Benegal's New Cinema.
Obituaries
–
Google Executive
Killed on Everest After Nepal Earthquake
A Google executive and self-described adventurer was among
10 people killed at a Mount Everest base camp in an avalanche triggered by a
major Nepal earthquake yesterday, the company and his family said.
Dan Fredinburg was killed in the avalanche that buried parts
of the base camp where hundreds of mountaineers were gathered for the start of
the climbing season.
He was with several colleagues who survived the tragedy,
Lawrence You, director of privacy at Google, said in a blog post.
Double amputee Indian
swimmer Masudur Rahman Baidya passes away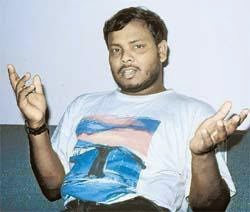 India swimmer Masudur Rahman Baidya, the only man with
amputated legs to cross the English Channel in 1997, died this morning after a
heart attack, according to family sources.
The 46-year-old was not keeping well for a couple of days.
He was suffering from vomiting and loose motion this morning as his family in
Topsia rushed him to a nearby hospital.
A double amputee below the knee, who had conquered the
English Channel, the Strait of Gibraltar in 2001 and the Palk Strait in July 2010,
was very popular and Indian cricket maestro Sachin Tendulkar was one of his
admirers.
Regards
Team ExamPundit
Sponsored

(adsbygoogle = window.adsbygoogle || []).push({});
Books For 2015 Banking/Insurance Exams


EP Recommends: Practicemock Free Mock Tests