Categories:
1. Banking/RBI/Budget-2015
2. India
3. World
4. Appointments
5. Obituaries
1. Finance/RBI/Budget-2015
RBI Restricts
Foreigners From Buying Shares in Hathway Cable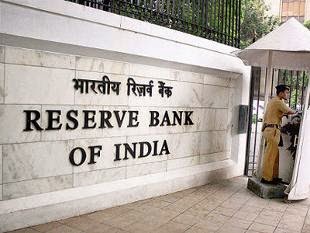 Foreign shareholding in Hathway Cable & Datacom Ltd has
reached the prescribed limit and foreign investors would not be allowed to
purchase further shares in the company, the RBI said today.
The foreign shareholding through GDRs/ADRs/FDI/NRI/PIO/
FIIs/RFPIs in Hathway Cable & Datacom Ltd has reached the prescribed
threshold limit, RBI said in a notification.
As of quarter ended December 2014, FIIs held 33.82 per cent
shares in Hathway Cable & Datacom.
FIIs (Foreign Institutional Investors), NRIs (Non Resident
Indians) and PIOs (Persons of Indian Origins) can invest in primary and
secondary capital markets in India through Portfolio Investment Scheme (PIS).
Paytm plans to set up
50,000 outlets to help its customers to load cash on their digital wallet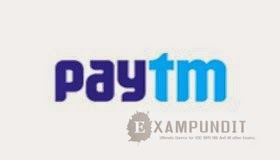 Digital wallet provider Paytm is looking to set up 30,000 to
50,000 retail outlets where its 2.4 crore customers can load cash on their
digital wallet.
The company is also looking to enrol retailers – mostly
kirana stores – as merchants for accepting digital payments.
To encourage users to hold funds in its prepaid account, the
company on Thursday said it has linked its wallet to the banking system to
enable cash withdrawals from it.
The other advantage is that once Paytm is linked to their
bank accounts, customers will find it easier to fund their accounts. As of now,
customers fund their accounts through credit cards, debit cards and net
banking. But funding accounts using a card involves a transaction cost paid to
the card issuer.
Govt Allows Up To 26%
FDI in Insurance Via Automatic Route
The government today said up to 26 per cent FDI in insurance
companies will be allowed through automatic route, as it notified rules to
increase foreign direct investment ceiling in the sector to 49 per cent.
The rules have been prepared based on extensive
consultations with all the relevant departments and organisations, the Finance
Ministry said in a statement.
According to the rules, foreign equity investment cap of 49
per cent is applicable to all Indian insurance companies.
The companies, the Ministry said, should not allow the
aggregate holdings by way of total foreign investment in their equity shares by
foreign investors, including portfolio investors, to exceed 49 cent of their
paid-up equity capital.
Govt may slice
subsidy bill by $8 bn in Budget 2015-16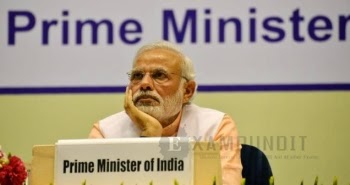 India may slash its food and fuel subsidy bill by about $8
billion in next week's budget, two sources said, but despite the impressive
headline, the cut is not as radical as free market champions had hoped for in
Prime Minister Narendra Modi's first full budget.
Most of the 20 per cent cut in the budget for subsidies
results from lower global oil prices rather than structural changes, with the
government's appetite for reform tempered by a heavy local election defeat in
New Delhi this month.
Predictions for
Budget 2015
India seen cutting 2015/16 subsidy bill by one fifth:
sources
Fuel subsidy seen down by nearly two-thirds
Defeat in Delhi assembly elections weighs on subsidy reforms
Govt plans to shift more funds to boost manufacturing
Finance Minister to present 2015-16 budget on Feb. 28
Union Government
proposed Oil Subsidy Sharing Formula between Public Sector Oil Companies
Union Ministry of Petroleum and Natural Gas in the first
week of February 2015 finalised new oil subsidy sharing formula between the
public sector oil refining companies and oil marketing companies. It finalised
the new norms after consultations with the Union Finance Ministry and Chief
Economic Adviser.
Under the new formula, the upstream companies or the oil
refining companies' contribution towards subsidy sharing would be as follows:
No contribution towards subsidy for crude oil price less
than and equal to 60 dollars per barrel
85 percent contribution towards subsidy for crude oil prices
exceeding 60 dollars per barrel and less than or equal to 100 dollars per
barrel
90 percent contribution towards subsidy for crude oil prices
exceeding 100 dollars per barrel
The new formula is supposed to come into effect starting
from October 2015
Chief Minister of
Assam advocated Naturonomics for NE states to usher in a robust economy
Assam's Chief Minister Tarun Gogoi on 19 February 2015
advocated for Naturonomics for Assam and other North Eastern (NE) states to
usher in a robust economy in the region.
Naturonomics means using right blend of nature and economics
for sustainable development in the region. As part of this, the government
would give adequate impetus on tea, bamboo, food processing and other agro-based
industries to stimulate the industrial growth of the State.
He coined the term while speaking at the inauguration of the
first-ever Assam International Trade and Industrial Fair at Jorhat.
CCEA approved
continuation of incentive scheme for marketing of raw sugar production
The Cabinet Committee on Economic Affairs (CCEA) on 19
February 2015 approved the continuation of the incentive scheme for marketing
and promotion services of raw sugar production during the current sugar season
(October-September) of 2014- 15.
The approval was granted for raw production of 14 lakh
metric tonne of sugar.
The CCEA also fixed uniform rate of export subsidy at 4000
rupees per metric tonne for 2014-15 sugar season which is much higher than 3371
rupees per tonne fixed in 2014 for August-September period.
Bihar Chief Minister
Jitan Ram Manjhi resigned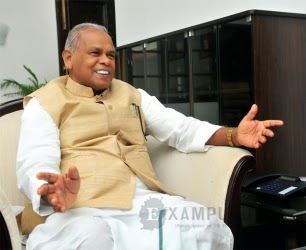 Chief Minister (CM) of Bihar Jitan Ram Manjhi resigned on 20
February 2015 and recommended the dissolution of the Bihar Assembly. He
resigned before the trust vote.
Governor of Bihar KN Tripathi accepted his resignation.
He was elected by the Janata Dal (United) Party as the 23rd
Chief Minister of Bihar following Nitish Kumar's resignation. Nitish Kumar had
resigned from the post of CM after his party's poor show in Lok Sabha Elections
2014.
Modi's suit goes
under the hammer for Rs. 4.31 crore
Prime Minister Narendra Modi's monogrammed bandhgala suit
that had kicked up a political storm was on Friday sold for Rs 4.31 crore at an
auction that saw a scramble among the bidders on the final day for the
two-piece ensemble.
The pin—striped navy blue suit that Modi wore for his Summit
meeting with US President Barack Obama on January 25, went to Surat—based
diamond trader Lalji Patel and his son after intense bidding in the dying
moments of the auction.
Zen Technologies,
Rockwell Collins to collaborate in military flight simulation
Zen Technologies and Rockwell Collins have announced their
decision to collaborate in military flight simulation by unveiling a next
generation rotary wing simulator at Aero India 2015.
The two companies have recently signed a memorandum of
understanding (MoU) to combine their strengths in simulation and training to
offer advanced and high fidelity aviation solutions.
The strategic alliance between Zen Technologies and Rockwell
Collins will produce solutions while also ensuring cost benefits for customers
across the region since the alliance's capabilities are indigenised, including
in software, electronics and visuals.
Justice KS
Radhakrishnan panel on road safety submitted its report to the Supreme Court
Supreme Court (SC) appointed panel on road safety headed by
Justice (retd) KS Radhakrishnan submitted its report before the apex court in
the third week of February 2015.
In its report, the panel has recommended for ban on sale of
alcohol on highways, both National and State highways, to curb the menace of
road accident.
The panel said that except Kerala, Uttar Pradesh and
Nagaland none of other states have framed a road safety policy so far.
Prime Minister
Narendra Modi launched Soil Health Card Scheme
Prime Minister Narendra Modi on 19 February 2015 launched
the nationwide Soil Health Card Scheme in Suratgarh town of Sriganganagar
district, Rajasthan. The nationwide scheme will help farmers to scientifically
analyse the soil of farms in the country.
The scheme aims at helping farmers in improving productivity
by appropriate use of nutrients or fertilisers.
Under the plan, 14 crore Soil Health Cards will be issued to
farmer of the country in a span of 3 years. Around 3 crore farmers will be
covered under the project in financial year 2014-15.
Feature of the
Soil Health Card
It would contain all basic information and crop-wise
recommendations of nutrients or fertilizers required for farms of different
soil types.
It will carry crop-wise recommendation of fertilizers
required for farm lands and other inputs to increase the productivity of
individual farmer.
India and the US held
first-ever bilateral dialogue on United Nations
India and the US on 19 February 2015 held their first-ever
bilateral dialogue on the United Nations (UN) and other multilateral issues in
Washington.
The dialogue was held in the spirit of the Delhi Declaration
of Friendship which was released during the visit of US President Barack Obama
to India in January 2015.
Besides discussing the UN issue, the dialogue between the
two countries also focused on international peace and security, peacekeeping
operations, counter-piracy, the Post-2015 Development Agenda, the UN Human
Rights Council, and other matters of mutual interest.
Two tropical cyclones
Marcia and Lam hit Australia
Two tropical cyclones Marcia and Lam hit Australia on 20
February 2015. This is the first time that two cyclones have hit Australia at
one time.
Tropical cyclone Marcia is a category five storm and it made
the landfall at central Queensland and left a trail of destruction over Yeppoon
and Rockhampton.
On the other hand Cyclone Lam is a category four storm which
made landfall in the Northern Territory.
Earlier, in 1977 and 1986 also two cyclones had crossed
Australia at once but they were not as severe as tropical cyclones Marcia and
Lam.
Tapan Misra takes
over as ISRO's Space Applications Centre director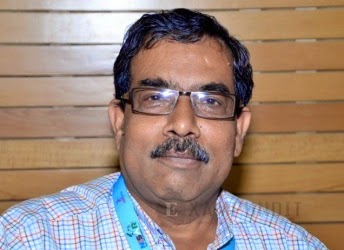 Tapan Misra, Scientist and Deputy Director, Microwave Remote
Sensing Area of ISRO's Space Applications Centre (SAC), Ahmedabad, has assumed
the office of the Director, SAC.
Tapan Misra graduated in Electronics and Telecommunication
Engineering from Jadavpur University, Kolkata, in 1984. He was awarded the
prestigious Sir JC Bose National Talent Search (JBNSTS) Scholarship in 1981.
He began his career at SAC as digital hardware engineer
responsible for the development of Quick Look Display System of X-band Side
Looking Airborne Radar in the year 1984.
Legendary Urdu Poet Dr.
Kalim Ahmed Ajiz died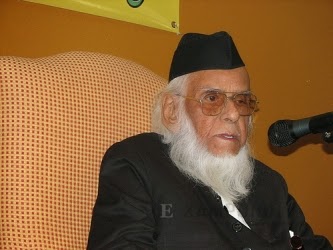 Legendary Urdu poet Dr. Kalim Ahmed Ajiz died on 15 February
2015 in Hazaribagh, Jharkhand. He was 90.
At the time of death, Ajiz was serving as the Chairman of
the Urdu Advisory Committee, Government of Bihar. He was a retired professor of
Patna University.

Books For 2015 Banking/Insurance Exams