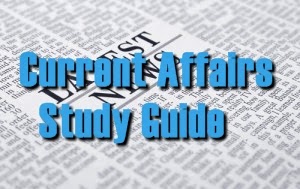 Hello and welcome to ExamPundit. The most troublesome part of any Banking Examination is said to be the General Awareness or in Short GA. So what to study actually? How much GA do you need to study for the banking exams in 2015-16? Our team monitored and came to a conclusion about the GA section in Banking Exams over the year.


After a three months of analysis and reviews team exampundit finally decided to guide you all in GA section of bank exams. So what to study??







Current Affairs – News Related to Indian Polity, Economy, International Appointments and Deals



There will be questions from Current Affairs related to Indian Polity, Economy, Appointments, Books, Awards. Now you have to go through each and every financial news. We always provided categorical current affairs in exampundit which will help you to study better. Now, you should be studying Books, Awards and Political news which occurred in the HOT Term. We will later discuss what is Hot Term.


In the international Portion, you need to study major countries. Now which country can be considered as a MAJOR country? Well, definitely some business deal in Mozambique will not be considered as a Major Country News. However, you should be studying appointments, whether it is Somalia or it is USA.


Prizes awarded in the year is very important throughout the year.





HOT TERM – From which date to which date one should study Current Affairs?
Most of the candidates are unaware of the time period. We have just named the specific time period as Hot Term. Lets move ahead, There are plenty Self Proclaimed No. 1 Institutes provides the time period of current affairs around 5-6 months. But to be honest, it is not. Exampundit team scrutinized each and every exams since July, 2014 and came to the conclusion. So there are different time period for each and every portion of Current Affairs.


For News Related to Indian Finance, Global Finance, Indian Polity, Books and Authors study for last three months. For eg, if you have IBPS Clerk on 15, July 2015, then you should study current affairs from April 15 to July 5. Yes, it will be more than sufficient for you to score good.


For News Related to Global Polity, Global Deals and Summits study for last 2 Months. So if you have exam on 15 July, 2015 then you should study from 1st May to 5th July.


Prizes, such as Nobel, Magsaysay, Padma Shri, DSC, Man Booker, Indira Gandhi, Bharat Ratna, which are MAJOR Prizes you need to remember all of them throughout the year.


For prizes like Shanti Swarup Bhatnagar, Sahitya Akademi, Other Country's Civilian Awards, just use the International Hot Term.


Banking Awareness: The More The Merrier
It is a bit saddening but yes Banking Awareness shall be studied throughout the year like a normal subject. Don't pressurize yourself, as you see, if you have good grip in Current Affairs then it is not a big deal missing 1 or 2 Banking Awareness.





STOCK GK – Geographical, Akbar is now a forgotten hero.
In the recent times, we have seen prominent presence of Stock GK questions. Stock GK is nothing but normal General Knowledge. Now, you DO NOT Need to study History GK. Simply study, Lakes, national parks, mountains, dams, statues and etc. More or less everything related to Geographical, whether man-made or natural.
Book to Buy:
Banking Awareness Book 1 – Must BUY
Buy from Flipkart >
Buy from Amazon >
Banking Awareness Book 2 – Needed for better preparation with the Book 1
Buy from Flipkart >
Buy from Amazon >




You know, sharing is caring, share it on Facebook, Google+ or Twitter with your banking aspirants friends.

Regards
Team ExamPundit
We are sorry that this post was not useful for you!
Let us improve this post!
Tell us how we can improve this post?
EP Recommends: Oliveboard Mock Tests