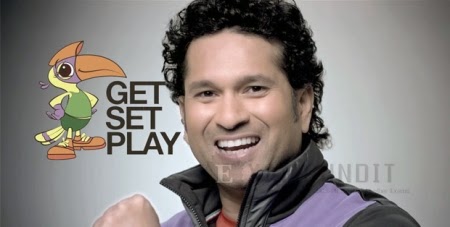 Hello and welcome to ExamPundit. Here is a short note on National Games 2015 or 35th National Games Kerala.


In this Article –
The very first National Games was held in 1924 in Lahore.
During the year India got independence, in 1947, there was no National Games.
However, the first National Games after Independence was held in 1948 in Lucknow.
The motto of National Games is Get Set Play.
35th
National Games 2015 (31st Jan – 14th Feb)
The 35th National Games was held in Kerala. It is the second time that Kerala
is hosting the national games after it hosted the 27th National Games in 1987.
The mascot of the 35th National Games is "Ammu", The Great Hornbill, or the
Great Indian Hornbill, the State bird of Kerala.
National Games mascot Ammu,
the Great Hornbill, has immortalised itself by finding a mention in the Limca
Book of Records.
The mascot found a place in the record books owing to a
play, Kalikkunna Kuttikalkkayi Bharatham Kathirikkunnu (India Awaits Children
Who Play) in which Ammu is featured.
According to the Limca Book's 2015 Special Literature
Edition, it is a play about a mascot which had been staged in most number of
schools.
Legendary Javed Akhtar penned Hariharan composed National Games Anthem for National Games 2015
Kerala.
The games torch,a cauldron shaped in the form of a
traditional Kerala lamp, was lit by P.T.
Usha and Anju Bobby George, which was passed to them by Sachin Tendulkar.
The oath was taken on the behalf of the participants by the
Kerala captain, Preeja Sreedharan.
Sachin
Tendulkar
was the
goodwill
ambassador
for
national games.
Mayuresh Pawar, 21, representing the netball team of his home state Maharashtra died during the game.
The Services Sports Control Board has been the all-time
leader in Medal Tally of National Games.
Individual
–
Sajan Prakash of Kerala won the most medals
in National Games 2015. He won 6 Golds, 2 Silvers. He won the medals in
Swimming. He was ranked 1st in Individual Medal Tally.
Rajina Kiro of Andaman Nicobar and Inaocha Devi Mayanglambam of
Madhya Pradesh 5 Golds 1 Silvers each. They both won medals in Canoe &
Kayak but individually. They ranked
2nd jointly in Medal Tally.
Aakanksha Vora of Maharashtra won 5 Gold Medals
and 1 Silver Medal. She was ranked 3rd.
Saloni Dalal, a
school girl of Karnataka became the
youngest medal winner in the ongoing 35th National Games in Kerala on 3
February 2015. The 12-year-old, Saloni won a Bronze medal in the 200 meter
breast stroke swimming event.
State
Wise Medal Tally –
Ranks

States

Gold

Silver

Bronze

Total

1

Services SCB

91

33

35

159

2

Kerala

54

48

60

162

3

Haryana

40

40

27

107

4

Maharashtra

30

43

50

123

5

Punjab

27

34

32

93

6

Madhya
Pradesh

22

24

38

84

7

Manipur

18

18

24

60

8

Tamil Nadu

16

16

20

52

9

Telangana

16

11

11

38

10

Gujarat

10

4

6

20
The 2016 National Games is likely to be held in Goa.
The PDF will be attached with this month's Monthly Current Affairs PDF Magazine.
Regards
Team ExamPundit
Books For 2015 Banking/Insurance Exams