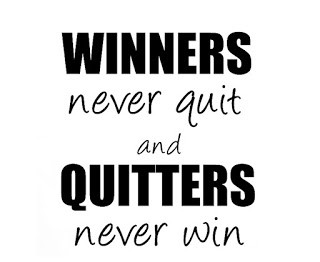 Hello and welcome to exampundit. The exam season has begun and with exams comes
results and with results come success and failure. Before opening up any
result, just remember that it is not the decision of your life. It is not what
defines you. It should not be the force that decides your further steps. That
is just a result, an analysis of where your currently stand and how much more
you have to work.
If you can be calm and composed even after
seeing a negative result, if you can keep your head high up and decide to keep
moving forward, If you can tell yourself to not get affected by this result and
keep preparing for your next exam, you are already one step closer to success.
Success is waiting for you, you just have to
make way for it and the way for each and every person will be different. Also,
nobody ever said it is going to be easy. There will be hurdles, there will be
failures and there will be negative energies trying to distract you from your
goal. You have to keep your virtue and not let all this rule your mind.
Preparation is one thing but you have to face
all these things simultaneously in order to achieve what you are working so
hard for. If you find it hard to fight, just give yourself a little break and
breathe and come back with double amount of energy. Do not ever remember a
thing about your loss, the only thing in your mind should be your aim. If you
stumble any time, just remember what drove you to get started. If these foes
fail to hurt you, you are already a winner!


#Aarushi
EP Recommends: Toprankers Mock Tests
Sponsored

(adsbygoogle = window.adsbygoogle || []).push({});
Regards
Team ExamPundit

EP Recommends: Practicemock Free Mock Tests