Hello and welcome to ExamPundit. A lot of candidates have mailed us to give an idea on How they can remember the names of Sports Personalities in India and World.
First of all, the list is too big, even Wikipedia does not have.
Now lets get to the point.
What names to study?
The world is growing in Sports. Everyday we are witnessing a new feat. So it is hard to recall and remember all of the names at once. It is a periodical process and you must follow it. So here is a list of topics from you need to study.
1. Awards & Honors received by Sports Personalities(Arjuna Awards, Federation Award, Lifetime Achievement)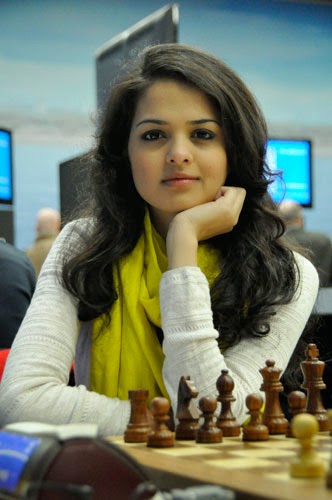 Tania Sachdev, Chess
2. Records made by Sports Personalities. For eg, Saina Nehwal becomes World No. 1.
3. Wins in Championships. Both National and International Championship winners.
4. Losses in International and only Major National Sports events. Eg. Saina Nehwal lost in All England Badminton.
5. Indian Teams in Multi Sports Events. Asian Games, Olympics, Commonwealth Games.
6. Obituaries of Different Sports Personalities.
How to Study
1. We will be rolling out A Monthly PDF of Important Sports Personalities. Download that and study.
2. Copy the names from daily current affairs and study.
A lot of How To series is coming. So be patient.
How to Remember Sports Personalities Names in Bank Exams by
Exam Pundit
is licensed under a
Creative Commons Attribution-NoDerivatives 4.0 International License
.
Based on a work at
https://www.exampundit.in/2015/04/how-to-remember-sports-personalities.html
.



Regards
Team ExamPundit
Sponsored

(adsbygoogle = window.adsbygoogle || []).push({});
Books For 2015 Banking/Insurance Exams