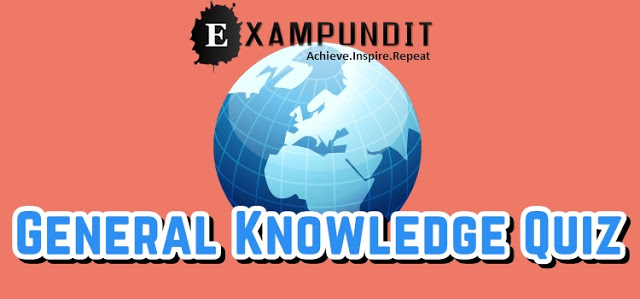 Hello and welcome to ExamPundit. Here is a set of General Knowledge Quiz for RRB NTPC and SSC CGL 2016. The quiz is based on Sports.


Rules:
Post answers according to the following format(s)
1-2
2-3
3-4
Or
12345
54213
In case the options are ABCD, use the Appropriate Options.
Do Not Rectify anyone.
If you have any doubt regarding any question of the quiz, kindly ask after the quiz is over i.e answers given.
Do Not CHAT here. If you have any query, use today's Ask The Mentor Page.
At least 12 Attempts for Scores.

Exampundit.in reserves the right to choose winner or give scores.
1. When the
first commonwealth games held
(1) 1948
(2) 1938
(3) 1934
(4) 1930
2. In which sports is
the participant called pugilist
(1) Wrestling
(2) Boxing
(3) Javelin throw
(4) sprinter
3. Free throw is
associated with
(1) volleyball
(2) football
(3) basketball
(4) cricket
4. The distance of
marathon race is
(1) 28 miles 385 yard
(2) 24 miles 385 yard
(3) 26 miles 385 yard
(4) 25 miles 385 yard
5. What is the maximum
permitted length of cricket bat
(1) 32"
(2) 34"
(3) 36"
(4) 38"
6. In which game the term putting is used
(1) Hockey
(2) Chess
(3) Golf
(4) billiards
7. Thomas cup is
related to
(1) badminton
(2) basketball
(3) cricket
(4) tennis
8. Ryder cup is related
with
(1) football
(2) golf
(3) badminton
(4) cricket
9. Which of the
following international tennis tournaments is held on grass court
(1) US open
(2) French open
(3) Wimbledon
(4) Australian open
10. The number of
players in each side in water polo is
(1) 7
(2) 9
(3) 5
(4) 4
Winners:
1. Azad


Regards
Team ExamPundit
Sponsored

(adsbygoogle = window.adsbygoogle || []).push({});