Hello and welcome to ExamPundit. Here are the Important Current Affairs Update of 9th December, 2015. These are important for the upcoming IBPS Clerk Mains and Insurance Exams.
Finance/Economy
–
NSE, London Stock
Exchange join hands to set up research centre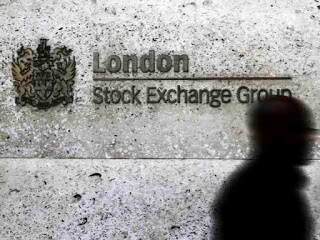 India's National Stock Exchange (NSE) has entered into an
agreement with London Stock Exchange Group (LSEG) to ensure close collaboration
between the two bourses for setting up a research centre, an official statement
said on Wednesday.
The memorandum of understanding (MoU) between the two
bourses also covers subsidiaries of NSE, with the objective of harnessing
mutual synergies across various NSE and LSEG initiatives.
The joint research centre, as proposed in the MoU, is
expected to launch products and services on a range of capital markets matters.
It also aims to explore further collaboration between the
group companies, including indexes and debt market development, within the prevailing
regulatory framework.
The statement said the MoU can significantly contribute
towards the growth of India's special economic zone initiative in the Gujarat
International Finance Tec–City(GIFT City), Gujarat, which has been notified as
the country's first International Finance Centre (IFC).
The NSE and LSEG will conduct a joint feasibility study on
the opportunities for collaboration in the GIFT City and also explore the
potential of establishing a trading platform in GIFT City.
Centre sets up `SETU'
to support start-up businesses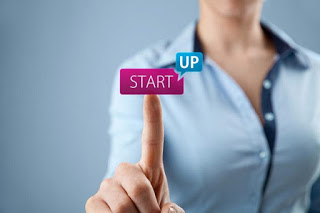 A mechanism known as SETU to support all aspects of start-up
businesses and other self- employment activities has been set up by the
government, Lok Sabha was informed today.
Union Minister for Skill Development Rajiv Pratap Rudy said
the National Policy for Skill Development and Entrepreneurs envisaged fostering
entrepreneurship and grassroots innovation by providing support in terms of
fiscal incentives, creation of grass root technology innovation hubs, legal
support and market linkages.
"The government has established a mechanism to be known as
SETU (Self—Employment and Talent Utilisation) under NITI Aayog to support all
aspects of start—up businesses and other self employment activities,
particularly in technology—driven areas," he said during Question Hour.
Rudy said government has also launched in August 2015 India
Aspiration Fund (IAF) under the Small Industries Development Bank of India with
a capital of Rs. 2,000 crore to give a boost to start—up ecosystem in the
country.
"The objective of the IAF is to catalyse tens of thousands
of crores of equity investment into start—ups and MSMEs creating employment to
lakhs of persons, mostly educated youth, over the next four to five years," he
said.
The Minister said the Department of Electronics and
Information Technology is implementing a scheme entitled 'Technology Incubation
and Development of Entrepreneurs' (TIDE) under which 147 start—ups have been
supported at 25 TIDE centres established in premier institutes like IITs, NITs,
IIMs etc.
India software market
to grow to $5.3 billion in 2016: Gartner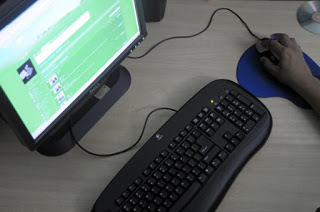 Software market in India is expected to grow at 12.8 per
cent to reach $5.3 billion in 2016, research firm Gartner said on Wednesday.
"The enterprise software marketplace is dynamic and ever-changing.
Its growth and structure are being shaped by factors and forces of
decentralised purchasing, consumerisation, mobility, influence of other
emerging markets, cloud-based implementations, and new consumption models,"
Gartner Research Director Bhavish Sood said in a statement.
The growth is being driven by trends like increasing
adoption of Software as a service (SaaS) and open source software (OSS),
changing buying behaviours and purchasing styles associated with digital
business and Digital India initiative of the Indian government.
Goldman pegs India's
GDP growth at 7.9% in FY17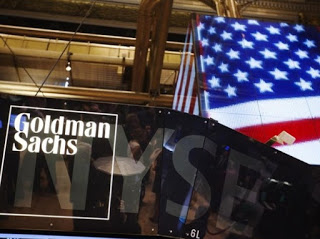 Country's GDP is expected to grow by 7.9% next fiscal driven
by rising domestic demand and higher capital spending by the government, even
though global economy will remain anaemic, Goldman Sachs said today.
"India is already the fastest growing large economy and
will remain so in FY 2016-17. We have positive views on the economy. The
cyclical upturn will continue to be driven by the domestic demand,"
Goldman Sachs India chief economist Tushar Poddar told reporters here.
He said the investment demand will improve gradually, driven
by greater government spending on infrastructure — particularly railways and
highways, lower interest rates, rising FDI inflows and ongoing improvements in
ease of doing business, including some improvement in stalled projects.
Yes Bank announced to
mobilize 5 billion US dollars for climate action by 2020
Yes Bank Limited on 8 December 2015 announced to mobilize 5
billion US dollars from 2015 to 2020 for climate action through lending,
investing and raising capital towards mitigation, adaptation and resilience.
The announcement was made on the occasion of COP 21 climate summit in Paris.
Furthermore to achieve holistic impact and aid India's
target of meeting its Intended Nationally Determined Contributions (INDCs), the
bank committed to achieve the following by 2020:
Target funding of 5000 MW of clean energy
Gradually increase percentage of Renewable Energy in its
power portfolio
Contribute towards creating a carbon sink by planting 2
million trees
Touch 100 million lives through its safe and clean drinking
water program
Reports
–
India ranks 4th in
black money outflows per annum: GFI report
India ranks fourth in black money outflows with a whopping
USD 51 billion siphoned out of the country per annum between 2004-2013, a
US-based think-tank's report said today.
Notably India's defence budget is less than USD 50 billion.
China tops the list with USD 139 billion average outflow of illicit finances
per annum, followed by Russia (USD 104 billion per annum) and Mexico (USD 52.8
billion per annum), according to the annual report released by Global Financial
Integrity (GFI), a Washington-based research and advisory organisation.
The illegal capital outflows stem from tax evasion, crime,
corruption and other illicit activity, the report said, according to which a
record USD 1.1 trillion flowed illicitly out of developing and emerging
economies in 2013, the latest year for which data is available.
In all, during this decade-long period of 2004-2014, GFI
estimates that more than half a trillion (USD 510 billion) went out of India
and in the case of China the figure was USD 1.39 trillion and Russia USD 1
trillion.
Titled 'Illicit Financial Flows from Developing Countries:
2004-2013', the study shows that illicit financial flows first surpassed USD 1
trillion in 2011 and have grown to USD 1.1 trillion in 2013, marking a dramatic
increase from 2004, when illicit outflows totalled just USD 465.3 billion.
India
–
Union Government and
NTC signed MoU for establishing a Technology Centre at Kanpur
The Union Ministry of Textiles, Union Ministry of Micro,
Small & Medium Enterprises (MSME) and National Textile Corporation (NTC) on
8 December 2015 signed Memorandum of Understanding (MoU) to set up a Technology
Centre (Tool Room) at Kanpur.
Highlights of the
MoU
Under the MoU, Ministry of MSME will fund the project, while
NTC will provide the land in a closed
unviable mill.
Management will be through a Governing Council where
Development Commissioner of MSME will be Chairman and Ministry of Textiles
representative will be the co-chairman.
The Ministry of Textiles will skill the youth in textile
sector, thus, providing requisite skilled manpower to the textile industry.
Hetero became first
Indian company to receive DGCI's approval for hepatitis C drug
Hyderabad-based Hetero Drugs on 8 December 2015 announced
that it received the approval of Drug Controller General of India (DCGI) to
launch fixed-dose combination therapy Ledipasvir-Sofosbuvir. The product will
be available under the brand name Ledisof in India.
With this approval, Hetero became the first company in the
country to get approval from DGCI to launch hepatitis C medicines.
In September 2014, Hetero signed a non-exclusive licensing
agreement with the USA-based Gilead Sciences in to manufacture and market
chronic hepatitis C medicines.
This fixed-dose combination is the generic version of
Gilead's brand Harvoni. It was approved by US FDA for the treatment of chronic
hepatitis genotype 1 in both treatment –naïve and treatment-experienced
patients.
Delhi Government
announced vehicle rationing scheme to curb air pollution
Delhi Government on 4 December 2015 announced vehicle
rationing scheme to curb air pollution in the city. A decision in this regard
was taken at a high-level meeting chaired by Chief Minister Arvind Kejriwal.
The primary objective of the initiative is to halve the
vehicular population in the city and thereby to bring pollution levels under
control.
In the first phase of the scheme, vehicles with odd and even
number plates would be allowed to run on alternate days between 1 January and
15 January 2016 in the capital city.
While the odd-numbered vehicles will ply on odd dates, the
even-numbered vehicles would ply on even dates.
India to open up
Ahmedabad, Jaipur airports for Singapore's Changi
Singapore's Changi Airport Group will soon start managing
Ahmedabad and Jaipur airports, opening up airport management operations for a
foreign player for the first time in the country.
The group will be managing the terminal operations and
parking at the two airports.
Airports Authority of India (AAI) Chairman R.K. Srivastava
said the modalities with regard to Changi taking over the operation of
Ahmedabad and Jaipur airports are being worked out.
According to Mr. Srivastava, there would be no concessional
agreement in place for the proposed partnership with Changi.
AAI, which currently manages the two airports, is also
awaiting from the government the official agreement for the proposed
partnership.
During his visit to Singapore last month, Prime Minister
Narendra Modi had said the government was exploring the possibility of a
collaboration with Changi airport to operate two facilities in India. He,
however, did not name the airports.
Awards
& Honors –
Angela Merkel is Time
magazine's Person of the Year 2015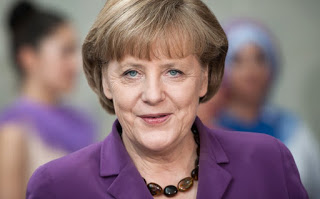 Time magazine today named German Chancellor Angela Merkel
its "Person of the Year 2015", saying her leadership has helped
preserve and promote an open, borderless Europe in the face of economic turmoil
and an ongoing refugee crisis.
Hailing her leadership, the magazine said it chose the
German chancellor for the annual honor because her leadership has helped
preserve and promote an open, borderless Europe in the face of economic turmoil
and an ongoing refugee crisis.
Islamic State leader Abu Bakr Al-Baghdadi and Republican
presidential hopeful Donald Trump were among the eight candidates shortlisted
by Time magazine on Monday for its annual 'Person of the Year' title.
Prime Minister Narendra Modi, Reliance Industries chairman
Mukesh Ambani and Google's India-born CEO Sundar Pichai were among the initial
58 global leaders, business chiefs and pop icons that Time had named as
contenders for its annual honour but the three did not make the final
shortlist.
Two Indians Win
Queen's Young Leaders Award in UK
Two Indians have won the Queen's Young Leaders award in the
UK for their exceptional work in transforming the lives of others and making a
lasting difference in their communities.
Kartik Sawhney, 21, and Neha Swain, 28 from India are among
60 others who won the Queen's Young Leaders award 2016 which will be presented
by the British monarch at a gala ceremony in Buckingham Palace in June next
year.
Kartik, who was born blind, has been acknowledged for his
exceptional work highlighting universal access to education for all.
Neha, a youth facilitator and co-founder of NGO Rubaroo
provides an inclusive space for young people, irrespective of their
socio-economic background, to develop their leadership skills through interactive
workshops.
Her team provides workshops to schools in India free of
charge and has so far worked with nearly 2,000 young people in the city of
Hyderabad.
The Queen's Young Leaders Programme was established in 2014
by the Queen Elizabeth Diamond Jubilee Trust in partnership with Comic Relief
and the Royal Commonwealth Society in recognition of the Queen's lifetime of
service to the Commonwealth.
Indian-American
entrepreneur Frank Islam to be conferred with Uttar Pradesh Ratna Award
Frank Islam, an Indian-American entrepreneur and
philanthropist, will be conferred with Uttar Pradesh Ratna Award on 4 January
2016 at the inaugural UP Pravasi Diwas in Agra.
The Uttar Pradesh Government will be honouring Islam to
recognise his achievements and outstanding contributions in a foreign country.
He has also authored two books, Working the Pivot Points: To
Make America Work Again, and Renewing the American Dream: A Citizen's Guide for
Restoring Our Competitive Advantage.
In 2014, he was awarded The Indus Entrepreneurs (TiE)
Legends Award.
Sports
–
Pune, Rajkot became
interim IPL franchises to replace CSK, RR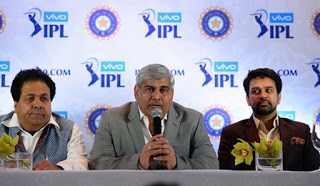 Pune and Rajkot on 8 December 2015 became the interim
franchises in the Indian Premier League (IPL) till 2017. The will take place of
the suspended teams of Chennai Super Kings (CSK) and Rajasthan Royals (RR).
CSK and RR are facing two-year suspensions which were
imposed by the Supreme Court-mandated RM Lodha panel following the 2013 IPL
corruption scandal. CSK and RR stand suspended till 2017.
The Pune franchise was bought by Kolkata-based business
tycoon Sanjiv Goenka's company New Rising, while the Rajkot bid was won by
Intex Mobiles through reverse bidding.
Chen Long and
Carolina Marin bagged 2015 BWF Player of the Year Awards
China's Chen Long and all England and World champion
Carolina Marin on 7 December 2015 bagged the Badminton World Federation (BWF)
Male and Female Player of the Year Awards respectively in Dubai.
Marin held off competition from Zhao Yunlei, Saina Nehwal
and Bao Yixin. On the other hand, Long retained the Male Player of the Year
award that he won last year.
China's rising star and World Junior Champion in Mixed
Doubles and Men's Doubles Zheng Si Wei grabbed the Eddy Choong Award for Most
Promising Player of the Year.
BWF, for the first time, honoured para-badminton players
with the year-end awards. Lee Sam Seop of Korea was named Male Para-Badminton
Player of the Year. Helle Sofie Sagoy was awarded with the Female
Para-Badminton Player of the Year.
Rohit Sharma became
co-owner of UP Warriors in Pro Wrestling League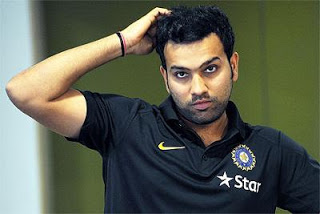 Indian cricketer Rohit Sharma on 9 December 2015 became the
co-owner of the Pro Wrestling League team, UP Warriors. The team includes
celebrated Indian wrestlers like Sushil Kumar and Joginder Kumar.
After Bollywood actor Dharmendra, Sharma is the second big
name to co-own a team in Pro Wrestling league.
With this, Sharma also joined cricketers like Sachin
Tendulkar, Mahendra Singh Dhoni and Virat Kohli who have ventured into franchise-based
leagues. All three co-own teams in football's Indian Super League.
Days
–
International Day of
Commemoration and Dignity of Victims of Crime of Genocide observed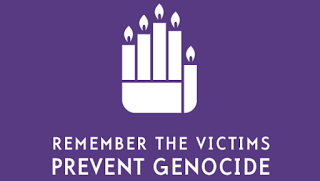 International Day of Commemoration and Dignity of the
Victims of the Crime of Genocide and of the Prevention of this Crime was
observed globally on 9 December 2015.
The United Nations General Assembly (UNGA) on 11 September
2015 adopted the resolutions proclaiming 9 December as International Day of
Commemoration & Dignity of the Victims of the Crime of Genocide and of the
Prevention of this Crime.
The resolution was initiated by Armenia and was intended to
commemorate and honour the victims of the crime of genocide around the world
and to raise awareness of the Convention and its role in protecting populations
from future genocides.
International Anti-Corruption
Day observed across the world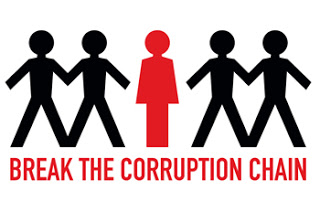 International Anti-Corruption Day was observed across the
world on 9 December 2015 with the theme Break the corruption chain. The day was
observed to raise public awareness about corruption and what people can do to
fight it.
On the occasion of International Anti-Corruption Day, all
the Governments, the private sector, non-governmental organizations, the media
and citizens around the world joined forces to fight this crime.
The 2015 joint international campaign #breakthechain was
also launched to focus on how corruption undermines democracy and the rule of
law leads to human rights violations, distorts markets, erodes quality of life.
Appointments
–
Sanjeev Mohanty takes
over as Jabong CEO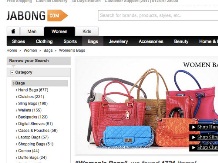 Sanjeev Mohanty has taken over as the new CEO and managing
director of online fashion retailer Jabong, a company statement said on
Wednesday.
Mohanty assumed responsibilities on December 7.
With 20 years of experience, Mohanty has earlier worked with
fashion brands like Benetton India, Madura Garments, S.F. Jeans and Levi
Strauss.


Regards
Team ExamPundit
Sponsored

(adsbygoogle = window.adsbygoogle || []).push({});
Books For 2015 Banking/Insurance Exams


EP Recommends: Practicemock Free Mock Tests