Hello and welcome to ExamPundit. Here are the current affairs update of 5th April, 2015.
Finance/Banking
–
14th Finance
Commission: 6 States get 54% of 1st tranche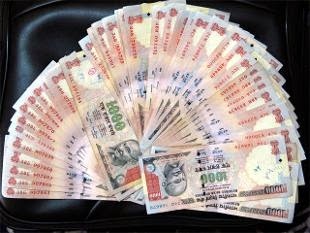 The Centre has released an aggregate ₹37,420 crore to 29 States for 2015-16 as the
first instalment of devolution recommended by the 14th Finance Commission.
As much as 54 per cent of this amount has gone to just six
States, with Uttar Pradesh getting the highest share of ₹6,735.81 crore.
Major gainers
The other five States that have got a significant share of
the first instalment are Bihar (₹3,624.37
crore), West Bengal (₹2,746.91
crore), Madhya Pradesh (₹2,835.75
crore), Maharashtra (₹2,075.59
crore) and Rajasthan (₹2,065.79
crore).
The YV Reddy-headed 14th Finance Commission had earlier this
year recommended a 10 percentage point hike in the States' share of the tax
divisible pool to 42 per cent for each of the award years 2015-20.
This would translate into States getting an additional ₹1.78 lakh crore in 2015-16.
The total devolution to States in 2015-16 is expected to be ₹5.26 lakh crore, against ₹3.48 lakh crore in 2014-15.
Grant-in-aid
For 2015-16, the 14th Finance Commission had also
recommended a grant-in-aid of ₹48,906
crore for 11 revenue-deficit States, such as West Bengal, Andhra Pradesh and
Jammu & Kashmir.
In the first instalment of devolution for 2015-16, the
States with low share are Sikkim (₹137.46
crore), Goa (₹141.51
crore), Mizoram (₹172.40
crore), Manipur (₹231.27
crore), Meghalaya (₹240.75
crore) Nagaland (₹186.68
crore) and Tripura (₹240.62
crore).
While Andhra Pradesh has got ₹1,616.78
crore, Telangana has got ₹915.85
crore.
Tamil Nadu has been allocated ₹1,510.51
crore towards the first instalment. Kerala has got ₹937.15 crore and Karnataka has been allocated ₹1,770.46 crore.
Odisha has got ₹1,743.46
crore and Gujarat has been allocated ₹1,159.56
crore.
Central Bank of India
tops list with highest bad loans among PSU banks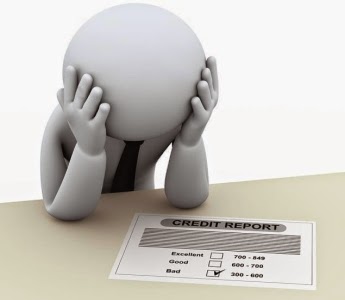 Central Bank of India has topped the list of public sector
banks with maximum bad loans including restructured assets as a percentage of
total advances.
According to the data provided by the RBI to the Finance
Ministry, Central Bank of India's 21.5 per cent assets are either bad or have
been restructured to save them turning non-performing assets (NPAs).
The other banks which have significant amount of gross NPAs
and restructured loans include, United Bank of India (19.04 per cent), Punjab
& Sind Bank (18.25 per cent) and Punjab National Bank with 17.85 per cent
as on December 2014.
Indian Overseas Bank, State Bank of Patiala, Allahabad Bank
and Oriental Bank of Commerce all have bad and restructured loans in excess of
15 per cent.
The rising bad loans have become a major concern for the
Reserve Bank as well as the government.
Most of the restructured loans are from the corporate
sector. The top-30 defaulters are sitting on bad loans of Rs. 95,122 crore,
which is more than one-third of the gross non-performing assets of PSU banks at
Rs. 2,60,531 crore as on December 2014.
There are four kinds of restructuring. The first and
foremost is restructuring of advances extended to industrial units,
restructuring under Corporate Debt Restructuring and restructuring of loans
extended to MSME as per RBI guidelines.
India
–
Delhi Chief Minister
Arvind Kejriwal Re-Launches Anti-Corruption Helpline 1031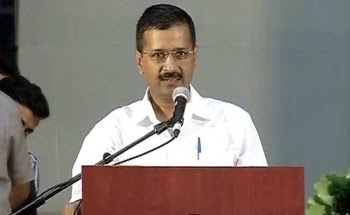 The Arvind Kejriwal-led Aam Aadmi Party marked the
completion of its 50 days in power in Delhi by re-launching the anti-corruption
helpline number – 1031. The service can be used by people to lodge complaints
if they are harassed for bribes by government official.
The helpline is a revival of the service which the AAP
government had launched during its earlier 49-day stint after the 2013 Assembly
elections.
A dedicated helpline for reporting cases of corruption was
one of the major promises made by AAP in its manifesto for the Assembly
elections this year.
A group of volunteers has been trained to run the 24/7
helpline and attend the calls in English and Hindi. The executives will also
direct the callers on how to conduct sting operations. All the calls will be
divided into two categories – serious and non-serious.
Engineer suicide:
Ex-minister Agri Krishnamoorthy arrested in Chennai
The Crime Branch-CID of the Tamil Nadu police has arrested
former Agriculture minister Agri S S Krishnamoorthy in connection with the
suicide of senior engineer S Muthukumarasamy in Tirunelveli on February 20.
Krishnamoorthy, who was summoned at the CBI CID office in
the city on Saturday night, was arrested early morning on Sunday, after an
eight-hour-long interrogation, and was taken to Tirunelveli for further probe.
It was on February, Muthukumarasamy jumped in front of a
train near Tirunelveli. The executive engineer's suicide had snowballed into a
major controversy in the state leading to the resignation of agriculture
minister S S Krishnamurthy on March 7. He was also removed from the party
posts. The minister's office allegedly demanded Rs 14 lakh from
Muthukumaraswamy for the temporary contract posts, which pays a salary of Rs
9,000 a month.
World
–
Operation Raahat:
over 600 evacuated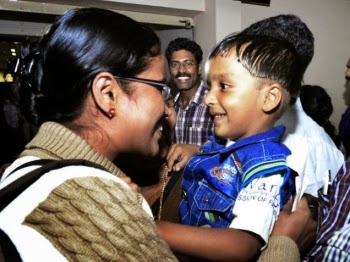 In the largest evacuation as part of Operation Raahat so
far, three Air India flights airlifted 488 people from Sana'a to Djibouti while
naval patrol vessel INS Sumitra rescued 203 people, including 19 foreign
nationals from eight countries, from Ash Shihr via Al Muqalla port.
India secured a four hour window for evacuation from Sana'a
on Sunday. Meanwhile, late on Sunday two Air Force C-17s with 452 passengers
landed in Mumbai while an Air India AI-777 with 352 passengers landed in Kochi.
In addition, the civilian liners Kavaratti and Corals, with
a total capacity of 1100 passengers, have reached Djibouti on Sunday afternoon
and will join in the evacuation, officials said.
Op Raahat is now a global endeavour with nationals from
several countries evacuated by India; INS Mumbai on Saturday evacuated 179
people from 17 countries from Aden.
Sports
–
Serena Williams beats
Carla Suarez Navarro to win Miami Open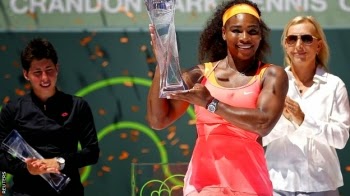 The 33-year-old raced to a 6-2 6-0 victory in 56 minutes to
secure her third straight title at Crandon Park.
The American won the final 10 games as she outclassed Suarez
Navarro, who will make her top-10 debut next week.
Suarez Navarro, 26, went into the biggest final of her
career having won just 10 games in four previous meetings with the younger
Williams sister, and the 12th seed could add only two more.
The Spaniard began well, even threatening a break of serve
at 2-2, 30-30, but Williams slammed the door shut with successive aces and was
soon 4-2 in front.
Sania Mirza and Martina Hingis to play in
Women's Doubles final in Miami Tennis Open tonight.
View the Current Affairs Archive >>

Regards

Team ExamPundit
Books For 2015 Banking/Insurance Exams

Average rating / 5. Vote count:
EP Recommends: Oliveboard Mock Tests

EP Recommends: Practicemock Free Mock Tests