Hello and welcome to ExamPundit. Here are the current affairs update of 4th April, 2015.
Insurance/Finance
–
Bharti AXA General
Insurance launched Smart Traveller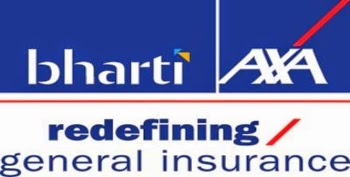 Bharti AXA General Insurance Company Limited on 3 April 2015
launched Smart Traveller that offers global coverage for students, individuals,
families and frequent travellers.
The SmartTraveller Insurance policy offers a choice of two
major plans catering to Individuals and Families and frequent travelers through
a variant known as Annual Multi Trip International travel insurance plan.
Bharti AXA GI offers comprehensive and affordable
international travel insurance solutions for different segments of travelers.
The Bharti AXA GI Advantage gives individual and family
plans for several travel exigencies like medical emergencies, loss of travel
documents (Passport, tickets etc.), loss of checked-in baggage, compassionate
visit in case of medical emergency, financial emergency, daily allowance if
hospitalization is needed, among others.
Union Minister of
Commerce & Industry unveiled Foreign Trade Policy 2015-2020
Union Minister of Commerce & Industry on 2 April 2015
unveiled Foreign Trade Policy (FTP) 2015-2020. The policy was unveiled by
Minister of State for Ministry of Commerce & Industry Nirmala Sitharaman at
Vigyan Bhawan, Delhi.
The new five year Foreign Trade Policy, 2015-20 provides a
framework for increasing exports of goods and services as well as generation of
employment and increasing value addition in the country, in keeping with the
Make in India vision of Prime Minister.
The focus of the new policy is to support both the
manufacturing and services sectors, with a special emphasis on improving the
ease of doing business.
The release of Foreign Trade Policy was also accompanied by
a FTP Statement explaining the vision, goals and objectives underpinning
India's Foreign Trade Policy, laying down a road map for India's global trade
engagement in the coming years.
Highlights of the
FTP 2015-20
In the new policy FTP2015-20, two new schemes Merchandise
Exports From India Scheme (MEIS) and Services Exports From India Scheme (SEIS)
were introduced.
MEIS is for export of specified goods to specified markets
and SEIS is for increasing exports of notified services. Duty credit scripts issued under MEIS and
SEIS and the goods imported against these scrips are fully transferable. For
grant of rewards under MEIS, the countries have been categorized into 3 Groups,
whereas the rates of rewards under MEIS range from 2% to 5%. Under SEIS the
selected Services would be rewarded at the rates of 3% and 5%.
Measures have been adopted to nudge procurement of capital
goods from indigenous manufacturers under the EPCG scheme by reducing specific
export obligation to 75% of the normal export obligation. This will promote the
domestic capital goods manufacturing industry.
India
–
Prime Minister
Narendra Modi launched Give it Up campaign
Prime Minister Narendra Modi on 27 March 2015 launched Give
it Up campaign. The campaign was launched at the annual energy-focussed summit
Urja Sangam 2015.
The campaign seeks to extort the better off sections of
society to forego their liquefied petroleum gas (LPG) subsidy, which would be
utilised in providing subsidised LPG connections to the poor.
The Prime Minister asked companies and banks to encourage
their employees to give up the subsidy on LPG. Gas cylinders surrendered by
them would be transferred to the poor who use wood for cooking.
The Give it Up campaign should be taken up on the lines of
Swacch Bharat and Beti Bachao, Beti Padhao initiatives.
Union Government extended
National Food Security Act deadline by 6 months
The Union Government on 3 April 2015 extended the deadline
for implementation of the National Food Security Act (NFSA) deadline by six
months in the states.
The deadline has already been extended twice for
implementing the food law, was ending on April 4. The deadline was extended for
the third time so that the remaining states adopt and implement the law within
six months.
Since passage by Parliament in September 2013, the NFSA has
been implemented in 11 states and Union Territories (UTs). The rest 25
states/UTs have not implemented it yet.
At present, the Union Government allocates foograins to 11
states/UTs as per the new food law, while the rest are getting foodgrains quota
as per earlier PDS norms.
Kochi arachnologists
discovered rare spiders in Western Ghats
Kochi arachnologists on 3 April 2015 discovered rare spiders
in Western Ghats. Researchers at Division of Arachnology record the sighting of
a huntsman and jumping spider in Western Ghats.
The spiders belong to the Sparassidae and Salticidae
families. The research team included Dr. Mathew M.J., Fr. Jobi Malamel and
Pradeep Kumar M.S. and were led by Dr. P.A. Sebastian, director of the Division
of Arachnology.
The huntsman spider was sighted at Ponmudi, while the
researchers found the jumping spider at the Malayattoor and Bhoothathankettu
reserve forest.
Mariyam Asif
Siddiqui, Muslim girl won Bhagwad Gita contest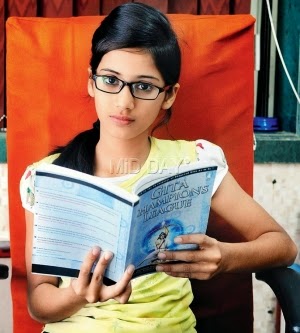 Mariyam Asif Siddiqui, a 12-year-old Muslim girl in March
2015 won the first position at the Shrimad Bhagwad Gita Champion League. She
won the prize for explaining the teachings of the Bhagwad Gita.
Siddiqui who studies in Class 6 of Cosmopolitan High School
at Mira Road near Mumbai won the contest from among 4500 students of 195
schools.
Mariyam said she learned from Bhagwad Gita that humanity is
the biggest religion in this world.
Shrimad Bhagwad Gita Champion League was an inter-school
competition. It was organised by the International Society for Krishna
Consciousness (ISKCON) in March 2015.
World
–
Al-shabab attacked
Garissa University College in Kenya
Al-Shabaab on 2 April 2015 carried out a massacre killing
147 people in the Garissa University College situated in Garissa County in
northeastern Kenya.
In all, 151 people were killed including 142 students, three
security officers, two university security personnel and four militants who
were killed by the security forces. The attack left 104 people injured,
including 19 who are in critical condition.
The college campus is situated 145 km away from the porous
Somalia-Kenya border.
Al-Shabaab is a Somalia-based militant organization and an
al Qaeda affiliate.
The group has vowed to retaliate against Kenya for sending
troops to Somalia under Operation Linda Nchi in 2011 to fight the Al-Shabaab
militants who had kidnapped foreigners and aid workers inside Kenya.
Minor planet named
after former Chess grandmaster Vishwanathan Anand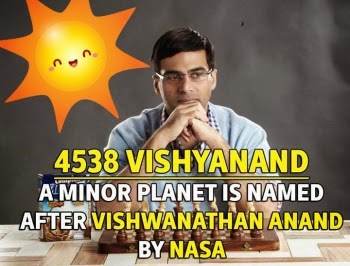 Michael Rudenko, a committee member of the Minor Planet
Center on 1 April 2015 officially named a minor planet as 4538 Vishyanand, to
honour India's first chess grandmaster, Vishwanathan Anand.
The main-belt minor planet was discovered between the orbits
of Mars and Jupiter by Kenzo Suzuki in Toyota, Aichi Prefecture, Japan, on 10
October 1988. Since its discovery, the planet remained unnamed.
With this, Anand joined former world chess champions
Alexander Alekhine and Anatoly Karpov who have had a similar honour bestowed on
them. Other sports personalities on whom such honours have been bestowed
include Donald Bradman, Jesse Owens, Rafael Nadal and Roger Federer.
Iran Lifts Ban on
Women Attending Sports Matches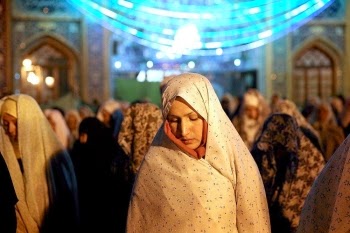 A senior Iranian sports official says the country's
authorities have partially lifted a ban on women attending men's sports
matches.
Deputy Sports Minister Abdolhamid Ahmadi is quoted by the official
IRNA news agency today as saying that Iran's State Security Council has
approved a plan by his ministry to allow women and families to attend some
sports events.
Ahmadi cautioned that not all matches or stadiums would
allow women, but did not elaborate.
The announcement comes after FIFA President Sepp Blatter
urged Iran earlier this year to end the ban on women watching football in
stadiums.
Women have been banned from attending men's sports matches
since the 1979 revolution that brought hard-line Islamic clerics to power.
However, Iran has allowed foreign women to attend matches of their national
teams.
Sports
–
Michael Phelps
swimming programme to be launched in India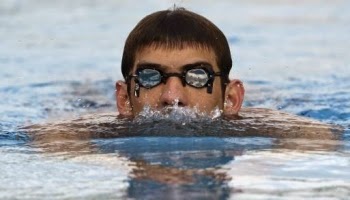 A grassroot level swimming programme named after the most
successful swimmer at the Olympic Games, American superstar Michael Phelps, is
set to be launched in Mumbai first on April 11 before it spreads its wings to
other parts of the country.
Cathy Bennett, the childhood coach of Phelps who clinched a
staggering 18 Olympic gold medals spread across three Games from 2004 to 2012
and 26 world titles, is the moving force behind the 'Michael Phelps Swimming
Programme' which has been brought to India by 'Waveline Sports'.
Phelps is the owner, president and CEO of the programme –
developed by Bennett – which is taught in over 30 states in the U.S. and in
over 20 countries across six continents.
Among the partners for the programme in Mumbai are Ajmera
Global School, Ryan International Schools, Body Rhythm Club, I Land Sports
Academy, Matunga Gymkhana and Sports Gurukul.
Days
–
World Autism
Awareness Day celebrated on April 2nd
On April 2 every year, the global autism community
celebrates World Autism Awareness Day, which was declared in perpetuity by the
United Nations in 2007.
2015 Theme: Employment: The Autism Advantage
It is estimated that more than 80% of adults with autism are
unemployed.
Obituaries
–
Ace mountaineer Malli
Mastan Babu perishes in the Andes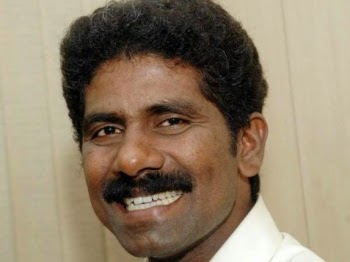 Malli Mastan Babu, the 40-year-old missing Indian
mountaineer, was found dead in the Andes mountain ranges in Chile in South
America by the helicopter search teams, his family sources said here on
Saturday.
He went missing in the mountains on March 24 when three
other members of his expedition returned because of the weather suddenly
turning hostile with heavy rains and gales.
He last called his family members on March 21 before
starting the climb. The Indian Mission in Chile had intervened and intense
search operations were launched after Babu did not return after several days.
Mastan Babu had earlier scaled several insurmountable
mountain peaks and achieved records and accomplishments all over the world. He
was the first person from Andhra Pradesh to scale Mt. Everest in the Himalayas.
The family members were saddened at the sudden twist of fate
as they had been confident of Mastan Babu returning home safely, as in the
past. He faced similar difficult situations earlier but had overcome them.
Mastan Babu had the distinction of setting a Guinness Book
record by surmounting seven peaks in seven continents in 172 days in 2006.


View the Current Affairs Archive from here >>
Regards
Team ExamPundit
Books For 2015 Banking/Insurance Exams