Hello and welcome to ExamPundit. Here are the Important Current Affairs of 30th April, 2015.
Finance/Banking
–
Core sector growth
drops to 15-month low of 0.1% in March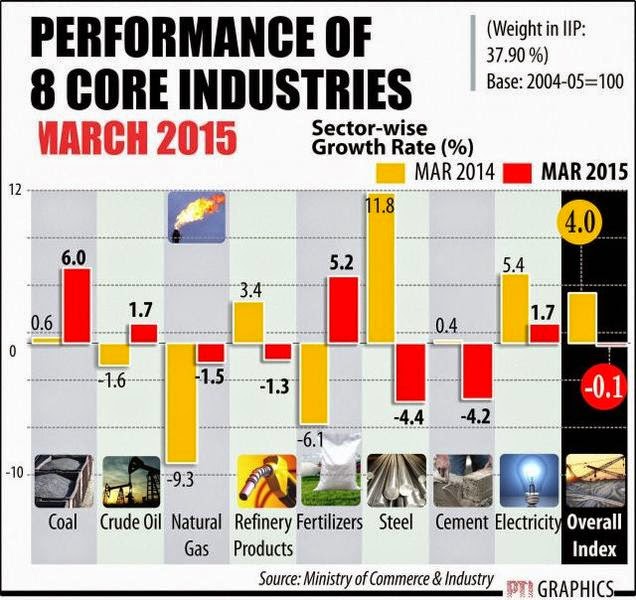 Eight core industries registered a negative growth of 0.1
per cent in March, the lowest performance in 15 months, due to a steep decline
in production of steel, cement and refinery products.
The output had expanded by 4 per cent in March 2014. The
previous low logged by the core industries was in October 2013 at (-) 0.6 per
cent.
The growth of eight core industries – coal, crude oil,
natural gas, refinery products, fertiliser, electricity, steel and cement – was
1.4 per cent in February 2015.
For the full 2014-15 fiscal, the production growth of eight
sectors also slowed down to 3.5 per cent, from 4.2 per cent in previous financial
year ended in March, 2014.
The eight sectors contribute 38 per cent to the overall
industrial production, a parameter that the Reserve Bank takes into account while
framing its monetary policy.
In March 2015, production of steel declined by 4.4 per cent
and of cement by 4.2 per cent. Refinery products' output contracted 1.3 per
cent while natural gas by 1.5 per cent, according to the data released by the Commerce
and Industry Ministry.
However, coal production rose by 6 per cent, crude oil by
1.7 per cent and fertiliser output by 5.2 per cent in the last month of 2014-15
fiscal.
Electricity generation grew by 1.7 per cent in March 2015
compared to 5.4 per cent in the same month last year.
PM to Launch
Insurance, Pension Schemes on May 9
Prime Minister Narendra Modi will launch the flagship social
security schemes, including Rs 2 lakh accident cover at a premium of just Re 1 per
month, in Kolkata on May 9.
These schemes, to be launched by Modi, are aimed at
providing affordable universal access to essential social security protection
in a convenient manner linked to auto-debit facility from the bank account of a
subscriber, a Finance Ministry statement said.
These schemes were announced in the Budget by Finance Minister
Arun Jaitley on February 28.
The two insurance schemes — Pradhan Mantri Suraksha Bima
Yojana (PMSBY) and Pradhan Mantri Jeevan Jyoti Bima Yojana (PMJJBY) — would
provide insurance cover in the unfortunate event of death by any cause, death
or disability due to an accident, whereas the pension scheme — Atal Pension
Yojana (APY) – would address old age income security needs, it said.
The convenient delivery mechanism of the schemes is expected
to address the situation of very low coverage of life or accident insurance and
old age income security products in the country.
India, Japan sign
action plan to double investments in 5-years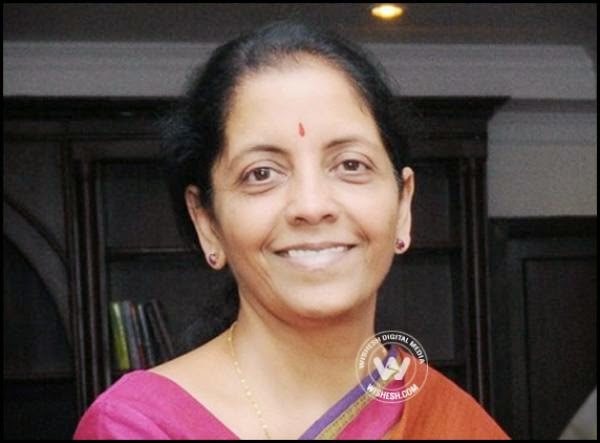 India and Japan today signed an action plan that will see
doubling of Japanese investments into Indian companies in the next five years
and boost two-way trade.
The agenda, India-Japan investment and trade promotion and
Asia-Pacific economic integration, was signed between minister of state
(independent charge) for commerce and industry Nirmala Sitharaman and Japan's
minister for economy, trade and industry Yoichi Miyazawa, here today.
The action plan was categorised into five broad areas –
development of selected townships in India as Japanese industrial townships,
promotion of investment and infrastructure development, further development and
cooperation in information technology, enhancing cooperation in strategic
sectors and Asia-Pacific economic integration.
According to Sitharaman, the agenda was in line with PM's
Make in India plan that will further investments from Japan into the country's
manufacturing sector.
Last year, the Department of Industrial Policy and Promotion
under the ministry of commerce and industry had set up a mechanism to
fast-track Japanese investments named 'Japan Plus.'
Under the Tokyo Declaration for Japan-India Special
Strategic and Global Partnership, Modi and Abe have set a target of doubling
Japanese FDI and the number of Japanese firms in India by 2019.
Govt withdraws PDMA,
RBI Bill provisions from Finance Bill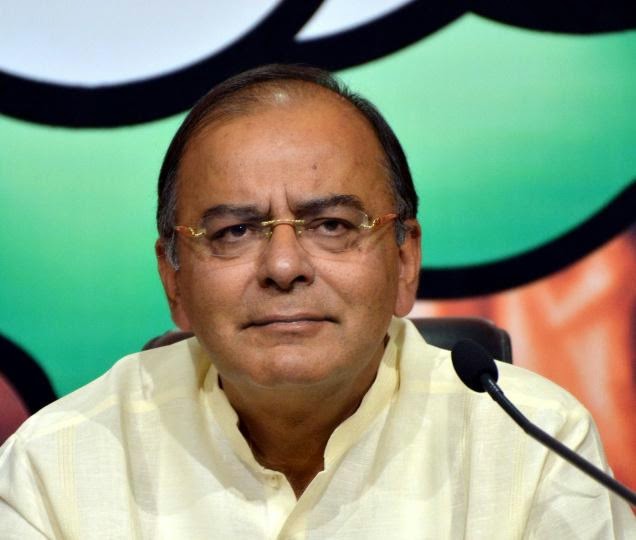 Finance Minister Arun Jaitley, on Thursday, withdrew the
clauses from the Finance Bill pertaining to setting up of the proposed Public
Debt Management Agency (PDMA) and the amendments to the Reserve Bank of India
Act which would have taken away Mint Road's powers to regulate government
securities.
The minister said however that the government, in
consultation with the Reserve Bank, will prepare a roadmap to pursue a separate
debt management agency later in line with the global practice.
The House is expected to approve the Bill later in the day,
giving effect to the tax proposals.
Sources said that the entire chapter on PDMA (Chapter VII)
in the Finance Bill is being dropped, in addition to the changes proposed in
sections 45U and 45W of the RBI Act. There will also be no changes in the RBI
Act as of now.
While section 45U deals with definitions of terms such as
securities, money market instruments, derivatives, repo and reverse repo,
section 45W deals with RBI's power to regulate such instruments and decide on
repurchase rates for them.
The continuation of RBI as a debt manager of the government
limits the liquidity and fragments the functioning of bond market, he said,
adding that the existing structure also creates a conflict of interest as the
RBI has to perform the twin role of controlling inflation and keeping the cost
of government borrowing low.
Robosoft develops
ICICI Bank app for Apple Watch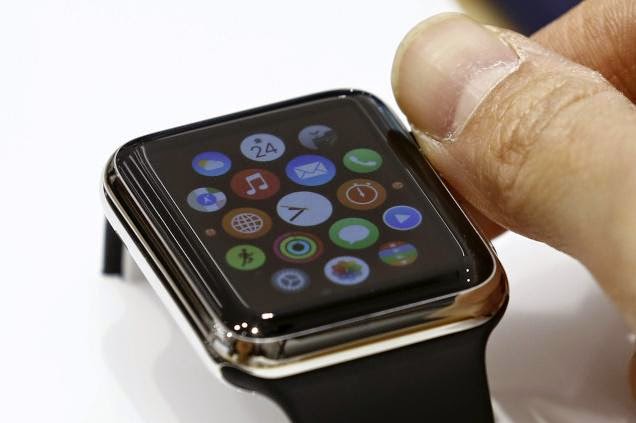 The Udupi-based Robosoft Technologies, a mobility solutions
partner, has developed a proprietary banking solution for the Apple Watch. Robosoft
partnered with ICICI Bank to integrate with this solution thereby creating one
of India's premiere banking apps for the Apple Watch.
The proprietary solution on the Apple Watch can help banks
offer banking solutions on the device within two weeks as it integrates easily
with their back-end systems.
The ICICI Bank app for the Apple Watch seamlessly connects a
user's device with his or her ICICI Bank account. The app integrates with
ICICI's existing back-end systems and has features specific to the minimal
Apple Watch interface.
Rajya Sabha passed
Regional Rural Banks (Amendment) Bill, 2014
Rajya Sabha on 28 April 2015 passed the Regional Rural Banks
(Amendment) Bill, 2014. With this, the bill has been passed by both houses of
the Parliament. It was passed by the Lok Sabha on 18 December 2014.
The Regional Rural Banks (Amendment) Bill, 2014 that seeks
to amend the Regional Rural Banks (RRB) Act, 1976 was introduced by the Union
Minister of Finance, Arun Jaitley.
Main highlights of
the Bill
It seeks to amend the RRB Act, 1976 which mainly provides
for the incorporation, regulation and winding up of Regional Rural Banks
(RRBs).
It removes the five year limit cap that was put on the
sponsor banks to assist the upcoming RRBs under the RRB Act, 1976. As per the
Act, sponsor banks were liable to train personnel and provide managerial and
financial assistance for the first five years.
It raises the amount of authorized capital to 2000 crore
rupees and it is not to be reduced below one crore rupees. In the 1976 Act the
authorised capital of each RRB was five crore rupees which was not permitted to
be reduced below 25 lakh rupees.
It allows Union government to specify that the capital
issued by a RRB should be at least one crore rupees. Under the Act, a RRB was
to issue capital between 25 lakh rupees and one crore rupees.
The bill allows RRBs to raise their capital from sources
other than the central and state governments, and sponsor banks as was mandated
under the RRB Act. As per the Act, 50% of capital issued was held by Union
government, 15% by concerned state government and 35% by the sponsor banks.
India
–
NRSC, DoLR signed MoU
for development of Web Geo Portal Shrishti and Mobile App Drishti
The Department of Space and Department of Land Resources
(DoLR) on 29 April 2015 signed a MoU with National Remote Sensing Centre (NRSC)
for the development of Web Geo Portal Shrishti and Mobile App Drishti for
monitoring the IWMP watersheds.
The MoU was signed by Sandeep Dave, Joint Secretary of DoLR
and VK Dadhwal, Director of NRSC. The Department of Land Resources (DoLR) works
under Union Ministry of Rural Development while National Remote Sensing Centre
(NRSC) works under Indian Space Research Organisation (ISRO).
As per the MoU, the NRSC, ISRO in partnership with DoLR will
design and develop the required technological interventions for monitoring and
evaluation of Integrated Watershed Management Programme (IWMP) watersheds
through the Bhuvan Geo-Web portal – Shrishti.
The Mobile Application Drishti will integrate field level
activities and their monitoring with Bhuvan portal.
Mamata Banerjee
declares Nadia first 'open defecation-free' district in India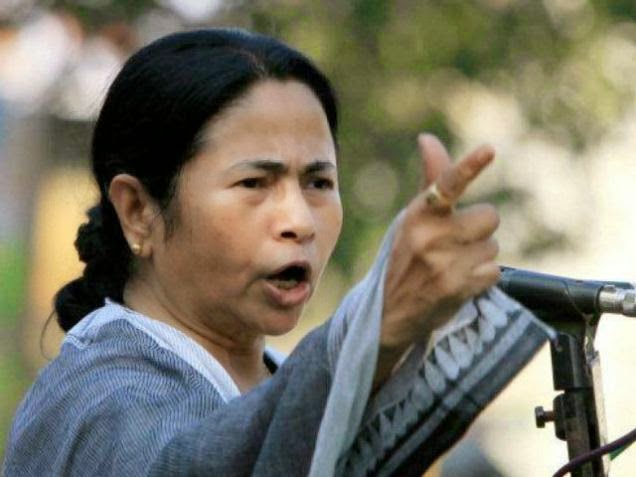 West Bengal Chief Minister Mamata Banerjee on Thursday
declared Nadia as the first Open Defecation Free (ODF) district in the country.
Thanking UNICEF and the World Bank for helping the district
achieve this feat, Ms. Banerjee declared April 30 as the "Nirmal Bangla Diwas"
to be observed in the years to come.
UNICEF India representative David Mcloughlin congratulated
the people of the district for achieving the goal and said, "It's a commendable
job done by you people. It shows that ODF is absolutely achievable. Your
achievement will inspire others to make their places ODF."
India Ranks 13th in
Generating Power From Nuclear Source
India stands at the 13th place world-wide in generating
electricity from nuclear source and expects to increase the installed nuclear
power capacity from 5,780 MW to 10,080 MW by 2019, government today said.
According to the data published in 2014 by Power Reactor
Information System of International Atomic Energy Agency, "India ranked
13th position in terms of generation. However, it stood at 7th position in
terms of number of reactors in operation country-wise globally," Minister
of State in the PMO Jitendra Singh said in a written reply in Rajya Sabha.
Noting that the government has accorded sanctions for two
more projects with a total capacity of 3,400 MW, he said, "More nuclear
power projects based on indigenous technologies and with international cooperation
are planned in future."
Singh said the total requirement of nuclear fuel over the
next five years is estimated to be about 5,940 tons of natural uranium.
Awards
& Honors –
Ananda Kumar, Pramod
Patil won Whitley Awards for wildlife conservation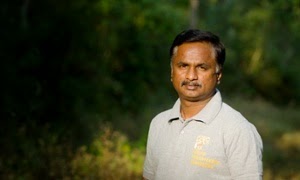 Two Indians namely Dr Ananda Kumar and Dr Pramod Patil on 29
April 2015 won the prestigious Whitley Awards (also known as Green Oscar) for
their contribution to wildlife conservation.
The awards were presented at a ceremony in Royal
Geographical Society, London. The winners of the award received a Whitley prize
worth 35000 pound.
Kumar was honoured for his work of using innovative
communication systems to enable human-elephant co-existence in Southern India.
Patil, on the other hand, was honoured for his work to protect the iconic great
Indian bustard in the Thar Desert, Rajasthan.
Indian-American Tejal
K Gandhi Among Top 25 Women in US Healthcare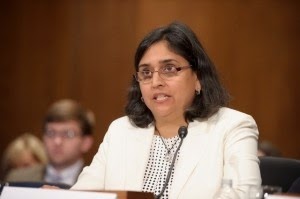 An Indian-American Harvard Professor has been named as one
of the Top 25 Women in Healthcare in the US by Modern Healthcare magazine.
Tejal K Gandhi, president and chief executive officer of the
National Patient Safety Foundation (NPSF) has been named as one of the
country's Top 25 Women in Healthcare in the sixth biennial list of women leaders
compiled by the magazine.
Gandhi was one of 200 women nominated for the list through
an open call for nominations last December. The list was published in the April
issue of the magazine.
A review board composed of senior editors of Modern
Healthcare selected the finalists by judging the candidates on a broad range of
criteria, including their willingness to share their expertise with others in
the field, to serve as role models or mentors to others, and their ability and
power to effect change.
Gandhi also holds an appointment as associate professor of
medicine at Harvard Medical School.
This is the first time she has appeared on the Top 25 Women
in Healthcare list.
Earlier this year, she was included in Modern Healthcare's
list of 50 Most Influential Physician Executives and Leaders.
Days
–
International Jazz
Day being celebrated on 30 April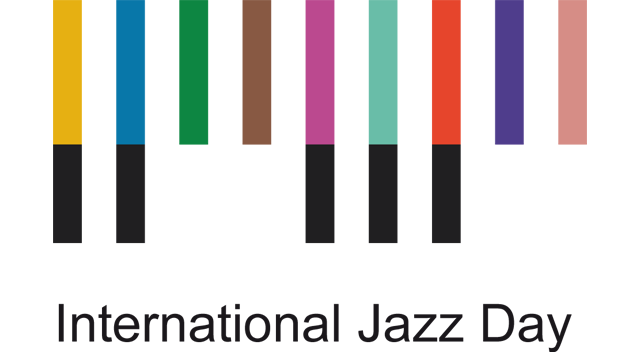 The 2015 International Jazz Day celebration will take place
Paris, France, which has been designated the 2015 Global Host City.
France is often recognized as the second birthplace of jazz
after the United States, and since World War I, Paris has been one of the main
centers for the creation and diffusion of jazz worldwide. Thanks to the energy
of knowledgeable jazz fans and supporters, the music has not only been listened
to and followed, but also analyzed and preserved for its artistic value.
The presence of American musicians influenced the
development of multiple generations of French jazz musicians, who in turn
enriched the genre with their own contributions.
International Jazz Day celebrates the historical, cultural,
and educational contribution of this popular genre of music. The day aims to
spread international awareness about this unique musical style; and to promote
the cultural, and social values that Jazz stands for.


Regards
Team ExamPundit
Sponsored

(adsbygoogle = window.adsbygoogle || []).push({});
Books For 2015 Banking/Insurance Exams