Hello and welcome to ExamPundit. Here are the Important Current Affairs of 29th September, 2015. These are important for the upcoming IBPS PO Mains 2015.
Finance/RBI
–
RBI Fourth Bi-Monthly
Policy: Lowest Repo After 4 years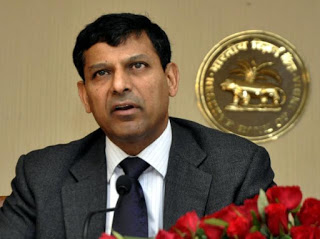 The Reserve Bank of India (RBI) lowered the benchmark repo
rate by 50 basis points to 6.75 percent. It kept the CRR unchanged at 4
percent.
This marks the
fourth repo rate cut by the RBI since January 2015.
However, it has lowered its FY16 GDP growth target to 7.4
percent from 7.6 percent. It also said the focus should now shift to bringing
inflation down to 5 percent by FY17-end.
Types

Current
Rate

Repo

6.75% (Reduced
by 50 bps)

Reverse
Repo

5.75 %

Bank rate

7.75%

MSF

7.75%

CRR

4%
(UNCHANGED)

SLR

21.50%
The repo rate was
last at 6.75 percent in March 2011.
However, the RBI cautioned that since the third bi-monthly
statement of August 2015, global growth has moderated, especially in emerging
market economies (EMEs), global trade has deteriorated further and downside
risks to growth have increased.
However, as far as India is concerned, a tentative economic
recovery is underway, but is still far from robust, the RBI statement
states.
The RBI has also said that foreign investment cap in
government bonds will be relaxed in phases to 5 percent by March 2018. A hike
in foreign investment limit in bonds will be announced every March, September.
RBI allows corporates
to raise up to $750 mn via rupee denominated bonds overseas
The Reserve Bank of India (RBI) had allowed corporates to
raise $ 750 million under the automatic route per annum by way of rupee
denominated bonds overseas. "Cases beyond this limit will require prior
approval of the Reserve Bank," said the central bank on 29 September,
2015.
The regulator has also allowed Real Estate Investment Trusts
(REITs) and Infrastructure Investment Trusts (InvITs) to raise funds under this
route. According to RBI the proceeds can be used for all purposes except for
purchase of land, investing in capital market.
The proceeds cannot be used for equity investment
domestically, real estate activities other than for development of integrated
township or affordable housing projects etc.
Microsoft launches
data centres in India at cost of $200 million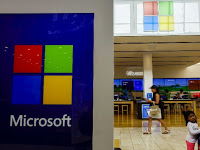 Microsoft India on 29th September, 2015 launched commercial
cloud services from local data centres in India.
The company has invested around $200 million to set up three
centres in Pune, Chennai and Mumbai. The Chennai Centre was inaugurated by
Tamil Nadu Chief Minister J Jayalalithaa.
Karan Bajwa, managing director, Microsoft India, who was in
Chennai to be part of the inauguration, said that the company will offer
Microsoft Azure services via local data centres in India.
In addition to the Microsoft Azure services launching,
Office 365 services will be available from October 2015. Dynamics CRM Online
services will follow in the first half of 2016.
The current market share of Microsoft in the Indian public
cloud market is 30%. Research firm Gartner estimates the FY15 cloud market at
around $838 million. It says the sector is growing at 68-72%.
SBI cuts lending rate
by 0.4%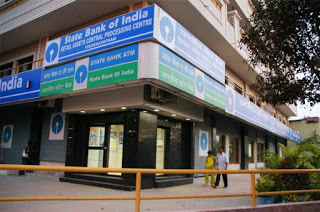 Soon after reduction in repo rate by the Reserve Bank,
country's largest lender State Bank of India (SBI) on 29th September, 2015 slashed
minimum lending or base rate by 0.4 per cent to 9.3 per cent, setting the trend
for benign interest rate regime.
With the reduction in the base rate, all loans, including
home, auto and corporate, would become cheaper by at least 0.40 per cent.
The bank has decided to reduce the base rate by 0.40 per
cent to 9.3 per cent with effect from October 5, SBI said in a statement.
Meanwhile, Andhra Bank also reduced its base rate by 0.25
per cent to 9.75 per cent effective today.
Base rate is the minimum rate below which a bank can't lend
to consumers.
RBI cut benchmark repurchase (repo) rate from 7.25 per cent
to 6.75 per cent, lowest in four-and-half-years.
India signed 123.51
Million US dollar Loan Agreement with Asian Development Bank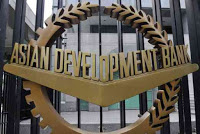 India on 28th September 2015 signed a 123.51 million US
dollar loan agreement with Asian Development Bank (ADB) to upgrade tourism
infrastructure and services in Punjab, Uttarakhand and Himachal Pradesh.
The agreement was signed by M Teresa Kho, Country Director
for ADB in India and Raj Kumar, Joint Secretary (Multilateral Institutions),
Department of Economic Affairs, Union Ministry of Finance.
The loan will be used for development and conservation of
the places of tourist attractions. It will also be used to improve basic
tourism facilities and to build the capacity of sector agencies and local
communities in the States of Himachal Pradesh, Uttarakhand and Punjab.
This is the third tranche loan agreement and it is a part of
the 250 million US dollar multi-tranche financing facility named Infrastructure
Development Investment Program for Tourism that was approved by ADB in 2010.
Appointments
–
Neelesh Garg
appointed MD and CEO of Tata AIG General Insurance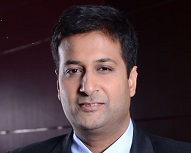 Neelesh Garg has been appointed as the new managing director
and chief executive officer of Tata AIG General Insurance. Garg takes over from
K K Mishra, who retires this month.
Prior to this, Garg was executive director at ICICI Lombard
General Insurance, where he spent over 12 years. He was instrumental in setting
up the retail division in 2003 and in his role, he was responsible for all
personal lines business as well as leading ICICI Lombard's foray into
international markets.
Meghalaya Governor
Shanmuganathan got additional charge of Governor of Manipur
Governor of Meghalaya V. Shanmuganathan was appointed as the
Governor of Manipur by the President Pranab Mukherjee on 28 September 2015.
He was given the additional duties of Manipur after the
demise of incumbent Dr. Syed Ahmed Khan.
He will discharge the functions of the Governor of Manipur,
in addition to his own duties, until regular arrangements are made.
64-year-old Shanmuganathan, who joined BJP in 2003, was
appointed as Governor of Meghalaya on 20 May 2015.
Ahmed, a former congress leader from Maharashtra, was
appointed as the Governor of Manipur on 16 May 2015. He was shifted to the
north-eastern State from Jharkhand, where he was holding the post of Governor
from August 2011 when the UPA Government was in power at the Centre.
Awards
& Honors –
Indo-British van
driver Dee Patel honoured with Pride of Britain Award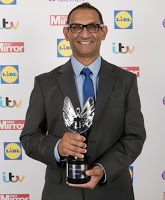 Prince Charles of Britain on 28 September 2015 awarded
Indo-British van driver Dee Patel with the Pride of Britain Award. Patel had
risked his life to save others.
Daily Mirror newspaper organised a ceremony at the Governor
House in London where Patel was given the award in the outstanding bravery
category.
When Patel set off for his routine job on 18 May 2005, he
noticed a car ahead of him that was dangerously out of control on the M25
motorway. Soon, he realised that the
driver of the car, a young woman, slumped unconscious over the steering wheel.
It was when Patel, without wasting any time, came for the rescue of the woman.
India
–
Indo Sri Lanka Joint Exercise MITRA SHAKTI 2015 Commenced
from 29 Sep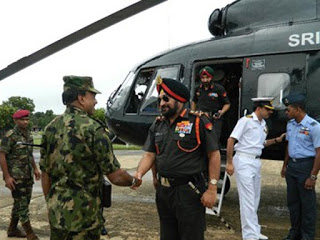 In continuation with the series of Joint Exercise between
India and Sri Lanka to build Military to Military co-operation and
interoperability, Exercise MITRA SHAKTI-2015 will be conducted shortly at Pune
with the scheduled arrival of the Sri Lankan contingent at Aundh Camp on 29
September 2015. This will be the third joint training exercise between the two
Armies.
The exercise is planned for a duration of 14 days with the
basic objective of enhancing confidence and trust between the two militaries,
which are often called upon to engage in anti terrorism operations including
those under the UN mandate. The conduct of Joint Military Exercise is also an
important step to uphold the values of Peace, Prosperity and Stability in the
region. Senior military observers of both the countries will be attending the
Final Tactical Exercise scheduled to be held at Aundh Military Station on 10
and 11 Oct 2015.
Exercise MITRA SHAKTI-2015 will contribute immensely in
developing mutual understanding and respect for each other's military.
Obituaries
–
Twin Peaks star
Catherine Coulson Dies at 71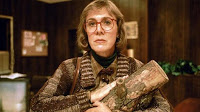 Actress Catherine E Coulson, who playsed the Log Lady on
David Lynch's hit TV show Twin Peaks, has died at the age of 71.
Coulson was set to return to the new Showtime revival of of
the show, reported Variety.
Coulson worked with Lynch as assistant director on his 1977
debut feature Eraserhead where they first started discussing the idea of a woman
who carried around a log.
She appeared in Lynch's 1974 short film The Amputee as a woman
with both legs amputated.
Coulson also worked as first or second assistant camera on
Star Trek II: The Wrath of Khan, Modern Romance, Youngblood and Night on Earth.
Coulson was married to Eraserhead and Twin Peaks star Jack
Nance. She later married Marc Sirinsky, with whom she had a daughter.
TIRED OF WAITING for Daily Updates
at Once????
Well, We have a revamped Current
Affairs Portal for All of you. For Impromptu updates and saving them by COPYING
visit our Portal NOW!!!!
Yes, we do have given the
permission to copy from the portal.


Regards
Team ExamPundit
Sponsored

(adsbygoogle = window.adsbygoogle || []).push({});
Books For 2015 Banking/Insurance Exams