Hello and welcome to ExamPundit. Here are the Important Current Affairs of
29th December, 2015, 2015. These are important for the upcoming LIC AAO 2016, SIDBI Assistant Manager and Syndicate Bank Manipal PO.
Finance/RBI
–
RBI released report
of Deepak Mohanty Committee on Medium-term Path on Financial Inclusion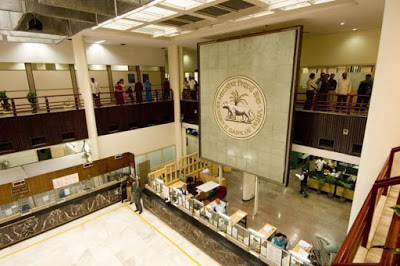 The Reserve Bank of India on 28 December 2015 released the
Report of the Committee on Medium-term Path on Financial Inclusion. The
committee was constituted on 15 July 2015 by the RBI with the objective of
working out a medium-term (five year) measurable action plan for financial
inclusion.
The 14-member committee was headed by RBI Executive Director
Deepak Mohanty.
Salient
recommendations of the committee
Banks have to make special efforts to step up account
opening for females, and the Government may consider a deposit scheme for the
girl child – Sukanya Shiksha – as a welfare measure.
Given the predominance of individual account holdings (94
per cent of total credit accounts), a unique biometric identifier such as
Aadhaar should be linked to each individual credit account.
Account lined Aadhaar and the credit information should be
shared with companies to enhance the stability of the credit system and improve
access.
In order to increase formal credit supply to all agrarian
segments, digitisation of land records is the way forward. This should be
backed by an Aadhaar-linked mechanism for Credit Eligibility Certificates to
facilitate credit flow to actual cultivators.
A scheme of 'Gold KCC' (kisan credit card) with higher
flexibility for borrowers with prompt repayment records, which could be
dovetailed with a government-sponsored personal insurance, and digitisation of
KCC to track expenditure pattern.
HDFC Bank cuts
lending rate by 0.05%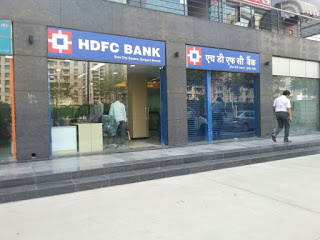 Following SBI, country's second largest private sector lender
HDFC Bank has reduced base rate or the minimum lending rate by 0.05 per cent to
9.30 per cent.
The reduction in base rate will bring down interest rate on
all loans.
The revised rate, one of the lowest in the industry, became
effective yesterday.
HDFC Bank had last reduced its base rate to 9.35 per cent in
September this year.
Base rate is the lowest lending rate below which banks do
not lend to their customers.
Following the status quo by the Reserve Bank in bi-monthly
monetary policy review earlier this month, HDFC Bank is the first large bank to
cut base rate.
RBI left repo rate, at which it lends to the system,
unchanged at 6.75 per cent. The cash reserve ratio (CRR), or the amount of
deposits banks park with RBI, was also retained at 4 per cent.
Report of Vijay
Kelkar Committee on Revisiting & Revitalizing PPP Model released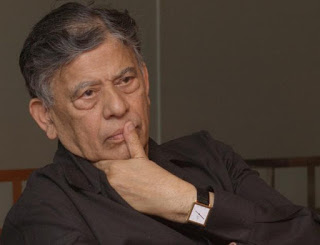 The Union Ministry of Finance on 28 December 2015 released
the report of the Committee on Revisiting and Revitalising Public Private
Partnership (PPP) Model. The 9-member committee was headed by former Finance
Secretary Vijay Kelkar and submitted its report on 19 November 2015.
The committee was constituted on 26 May 2015 to review the
experience of PPP Policy and suggest measures to improve capacity building in
Government for their effective implementation.
More importantly, the committee recognized the PPP Model in
infrastructure as a valuable instrument to speed up infrastructure development
in India.
Hence, it called for PPP contracts need to focus more on
service delivery instead of fiscal benefits alone.
The recommendations of the committee are of relevance to the
overall growth of the economy as PPP projects have become the preferred mode to
develop large scale infrastructure projects.
At present, over 12007 PPP projects are under implementation
across the country, involving about 7.2 lakh crore rupees worth of investment.
Bharat Petroleum
commissioned Crude Distillation unit in Mumbai
Bharat Petroleum on 28 December 2015 commissioned a new
6-million tonne Crude Distillation Unit (CDU) at its Mumbai refinery, which
will take the capacity of its oldest facility to 12 million tonne per annum.
The new state of the art CDU that came at a cost of 1419
crore rupees is a replacement of old Crude and Vacuum units of the refinery.
Features of new
6-million tonne crude distillation unit
The commissioning of the new CDU will ensure cleaner
environment and efficient use of energy with lower emissions and reduction in
energy consumption.
The sulphur dioxide emission from the new unit will be less
than 10.5 mt/d – the lowest in the country amongst all the refineries.
Tightly heat integrated with furnaces of higher efficiency,
the reduction in energy consumption in terms of Liquid Fuel Equivalent (LFE) is
expected to be about 30 percent which results into estimated savings of 128
crore rupees per annum on fuel consumption.
India
–
Civil Aviation
Ministry gave clearance for four greenfield airports
The Civil Aviation Ministry on 28 December 2015 gave
clearance for four greenfield airports. The three airports will be located in
Andhra Pradesh and one international airport at Dholera, Gujarat.
The Ministry has also given its green signal for development
of a greenfield airport in Nellore and Kurnool districts of Andhra Pradesh
under a public-private partnership.
The site clearance, which is the first clearance, was given
on 28 December 2015 for the Bhogapuram airport in Andhra Pradesh which is about
40 km from Vizag.
Two of the three airports proposed at Andhra Pradesh are
likely to be no-frills one.
Appointments
–
Amitabh Kant got
additional charge of CEO of NITI Aayog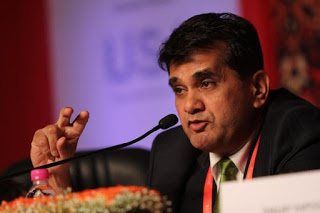 The Appointments Committee of the Cabinet, presided by Prime
Minister Narendra Modi, on 28 December 2015 gave Amitabh Kant the additional
responsibility of being Chief Executive Officer of NITI Aayog, effective 31
December 2015.
Kant will replace the incumbent NITI Aayog CEO Sindhushree
Khullar whose extended tenure will end on 31 December 2015.
The IAS officer of 1980 Batch of Kerala Cadre, Kant is
currently serving as Secretary, Department of Industrial Policy and Promotion
(DIPP). He is set to superannuate on 28 February 2016.
Karan Adani appointed
as CEO of Adani Ports and SEZ
Adani Ports and Special Economic Zone (APSEZ) on 28 December
2015 appointed Gautam Adani's son Karan Adani as its Chief Executive Officer
(CEO) with effect from 1 January 2016.
Karan will take over the post from outgoing CEO Sudipta
Bhattacharya, who is moving to the US to take over a Group position as CEO,
North America.
Karan is the eldest son of the Adani Group's founder
chairman Gautam Adani. An economics graduate from Purdue University, US, Karan
has been associated with the group's ports business since 2009.
World
–
Guinea free of Ebola,
WHO announces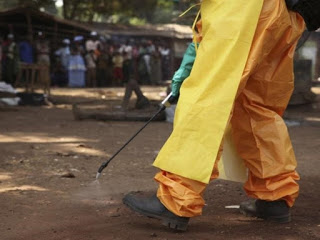 Guinea was today declared Ebola free by the WHO two years
after the virus' deadliest-ever outbreak began in the country, killing more
than 11,000 people in the west African region.
A country is declared free of human-to-human transmission of
the Ebola virus after it completes a two 21-day incubation period after the
last confirmed case has tested negative a second time.
Guinea has successfully crossed the 42-day period and Guinea
now enters a 90-day phase of heightened surveillance to ensure that new cases,
if any, are quickly detected before they spread to other people.
The town of Gueckedou in Guinea was the ground zero for the
deadly outbreak of Ebola Virus Disease (EVD) and was the last West African
state to break the original chain of transmission which killed 11,300 people in
the three states of Liberia, Sierra Leone and Guinea.
Sports
–
Gujarat clinched
maiden Vijay Hazare Trophy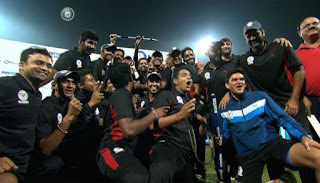 Gujarat on 28 December 2015 clinched the Vijay Hazare
Cricket Trophy. It is the first time that Gujarat won the trophy.
In the final of the limited overs tournament, Gujarat
defeated Delhi by 139 runs at M Chinnaswamy Stadium, Bengaluru.
The 2015–16 Vijay Hazare Trophy was the 14th season of the
Vijay Hazare Trophy.
Obituaries
–
Former Army Chief O P
Malhotra Dies at 93
Former Army chief General (retired) O P Malhotra died due to
old age complications at his residence here today. He was 93.
Malhotra was the 13th Chief of Army Staff of the Indian Army
from 1978–1981, the Ambassador of India to Indonesia from 1981-1984 and
Governor of Punjab and Administrator of Chandigarh from 1990-1991.
Born in Srinagar in Kashmir on August 6, 1922, malhotra
received his schooling first at Model High School, Srinagar and later at SP
Higher Senior Secondary School. He attended Government College, Lahore, before
being selected to join the Indian Military Academy, Dehradun.
He was commissioned into the Regiment of Artillery. He
commanded different Artillery Regiments between November 1950 and July 1961,
besides being an instructor at the Defence Service Staff College, Wellington.

Regards

Team ExamPundit
Sponsored

(adsbygoogle = window.adsbygoogle || []).push({});
Books For 2015 Banking/Insurance Exams