Hello and welcome to ExamPundit. Here are the Important Current Affairs of 27th October, 2015. These are Important for the upcoming IBPS Clerk Exam 2015.
Finance/RBI/Economy
–
India Overtakes
China, Becomes Biggest Gold Consumer: Survey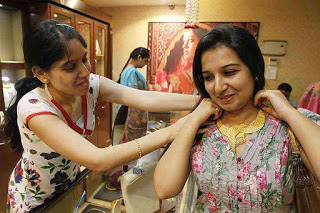 India regained its top position from China as the biggest
overall consumer of gold in the first nine months this year with a total
consumption of 642 tonnes, a survey said.
China is trailing by just 63 tonnes at total consumption of
579 tonnes in the first nine months, according to GFMS Gold Survey Q3 2015
Review and Outlook.
In India, jewellery consumption increased by 5 per cent
year-on-year to an estimated 193 tonnes in Q3 2015, the highest quarterly
consumption since Q1 2011 and the highest third quarter demand since 2008, the
report published by Thomson Reuters stated.
Retail investment rose 30 per cent year-on-year to 55 tonnes,
the highest since Q4 2013.
The increase in demand in the third quarter is primarily
attributed to the fall in local gold prices to the lowest since August 2011.
The total official gold imports to India in the third
quarter increased by 23 per cent to 263 tonnes, which is the highest quarterly volume
year-to-date.
Govt Sets Up Justice
R V Easwar Panel to Simplify Income Tax Laws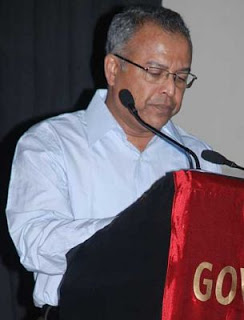 The government today set up a high-level committee under a
former Delhi High Court judge to suggest simplification of Income Tax laws, a
report that could form basis for tinkering with the controversial retrospective
applicability of tax.
The 10-member panel, headed by former Delhi High Court
Justice R V Easwar, has been asked to submit a preliminary report by January
31, just in time for incorporating suggestions that need legislative approval
in the Budget for 2016-17.
The committee has been asked "to study and identify the
provisions/phrases in the (Income Tax) Act which are leading to litigation due
to different interpretations."
Finance Minister Arun Jaitley said the main idea behind
setting up the panel is to make the I-T Act simpler.
India is World's
largest remittance recipient: World Bank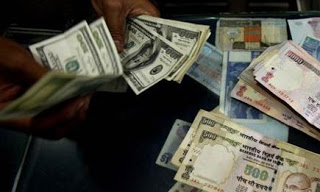 World Bank on 22 October 2015 announced that India is the
World's largest remittance recipient. It was revealed in the Migration and
Development Brief that conveyed recent trends in remittance flows and migration
across the world.
As per the report, remittances to India are projected to
increase by 2.5 percent in 2015, well above the 0.6 percent increase in 2014.
Stronger remittance growth in India reflects improving
economic prospects in the United States and continued fiscally-supported
economic resilience in the GCC countries that contribute 35 percent of
remittances each.
However, on the flip side, Japan-India is one of the three
high remittance cost corridors that have well above 10 percent. The situation
is due to low volumes, lack of competition in the remittance markets in some
sending countries, and policy rigidities that limit competition in some market
segments.
FIIs/RFPIs can now
invest up to 74 percent in DEN Networks Limited: RBI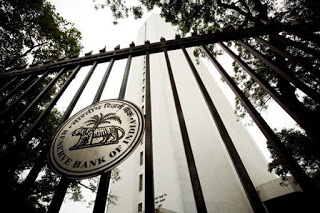 The Reserve Bank of India (RBI) on 26 October 2015 notified that
the Foreign Institutional Investors (FIIs)/Registered Foreign Portfolios
Investors (RFPIs) can now invest up to 74 percent of the paid up capital of DEN
Networks Limited under the Portfolio Investment Scheme (PIS).
DEN Networks Limited has passed resolutions at its Board of
Directors' level and a special resolution by the shareholders, agreeing for
enhancing the limit for the purchase of its equity shares and convertible
debentures by FIIs/RFPIs.
The purchases could be made through primary market and stock
exchanges. The purchases would be subject to Regulation 5(2) of FEMA
Notification and other terms and conditions stipulated by the Reserve Bank.
The Reserve Bank notified this under Foreign Exchange
Management Act (FEMA), 1999.
Financial powers of
Health Institutions enhanced to 5 lakh rupees per patient under Rashtriya
Arogya Nidhi
Union Ministry of Health and Family Welfare on 26 October
2015 enhanced delegated financial powers of designated Central Government
Hospitals and institutes under the Rashtriya Arogya Nidhi (RAN) scheme.
After the enhancement, only cases for financial assistance
beyond 5 lakh rupees would now be required to be referred to the Ministry from
the earlier upper limit of 2 lakh rupees per patient.
The move is aimed at curtailing procedural delays for
treatment, which would bring relief to thousands of patients annually.
About Rashtriya
Arogya Nidhi
It was set up in 1997 to provide financial assistance to
patients, living below poverty line (BPL).
Patients suffering from major life threatening diseases
related to heart, liver, kidney and cancer cases, etc., are covered under the
scheme.
Patients receive medical treatment only at any of the
designated super specialty Government hospitals / institutes or other
Government hospitals.
Revolving Funds have been set up in 12 Central Government
hospitals/institutes and amount up to 50 lakh rupees is placed at their
disposal for providing financial assistance.
Department of Heavy Industries drafted National Policy on
Capital Goods
The Department of Heavy Industries (DHI) on 26 October 2015
came out with draft national policy on capital goods. This is the first time
that such a policy is being framed after active consultation with industry
associations.
The Policy on Capital Goods is focused on the most critical
sector for achieving the vision of Make in India and also is envisages
unlocking the potential for this promising sector and establish India as a
global manufacturing hub.
Vision
To increase the share of capital goods contribution from
present 12% to 20% of total manufacturing activity by 2025
Mission
To raise exports to a significant level of at least 40% of
total production and thus gain 2.5% share in global exports of capital goods
Objectives
Increase total production to achieve total production in
excess of 5 lakh crore rupees by 2025 from the current 2.2 lakh crore rupees
To increase domestic employment from the current 15 lakhs to
at least 50 lakhs by 2025 thus providing additional employment to over 35 lakhs
people
India
–
Indian Immunologicals
Ltd opened 250 crore rupees multi-purpose facility near Hyderabad
Indian Immunologicals Ltd (IIL) on 26 October 2015 announced
that it operationalised a new multi-purpose facility to produce vaccines
against infectious diseases of humans and animal health formulations.
The facility that is located at the Phase III of the Genome
Valley on the outskirts of Hyderabad is India's largest for producing animal
health formulations.
Features of the
production facility
It was developed with an estimated cost of 250 crore rupees.
facility
It is spread across 47 acres and the second manufacturing
unit of IIL in Hyderabad.
The first phase of human vaccine facility can produce 8
million doses of human rabies vaccine.
Dinesh, Yekona open
cast mine projects of Western Coalfields inaugurated in Nagpur
Union Minister of State (IC) for Power, Coal & New
Renewable Piyush Goyal on 26 October 2015 inaugurated Dinesh and Yekona open
cast mine projects.
They are run by the Western Coalfields Limited (WCL) and
located in Umred area of Nagpur district in Maharashtra.
The two projects have the combined production capacity of
6.75 million tonnes that will be utilized to generate 1400 MW of power by
MAHAGENCO and others.
These projects would also provide job opportunities for the
1773 land oustees and indirect employment opportunities for hundreds of more
from the local populace.
SC appointed Upamanyu
Hazarika Commission submitted report on illegal migrants from Bangladesh
A one-man Commission headed by Upamanyu Hazarika on 5
October 2015 submitted its report on illegal migrants from Bangladesh into
Assam.
The fact-finding commission was appointed by the Supreme
Court in May 2015 while hearing the public interest litigation (PIL)-Assam
Sanmilita Mahasangha Vs Union of India & Gov. of Assam.
The commission was appointed by the Supreme Court (SC) to
find out and report on the ground situation along the India-Bangladesh border
running through Assam.
Tata Trusts, Harvard
University announce collaboration
Tata Trusts and Harvard University South Asia Institute
(SAI) today announced collaboration on knowledge creation and capacity building
for social and economic empowerment in India.
A key component of the project is the opportunity for
budding social entrepreneurs and institutions in India to apply for social
innovation grants totalling Rs. 50 lakh that will spur interventions and scale
up existing initiatives resulting in greater impact in select geographies.
The 18-month research project titled 'Livelihood Creation in
India through Social Entrepreneurship and Skill Development' is the first step
in this direction, a statement from Tata Trusts said.
Appointments
–
Guatemala elected
comedian Jimmy Morales as the President
Jimmy Morales, a former TV comedian, on 25 October 2015
swept to power in Guatemala's presidential election. He will take the office on
14 January 2016.
In the presidential election, Morales won more than 67
percent of votes. On the other hand, the ex-first lady Sandra Torres received
less than 33 percent of votes.
In 2015, Morales was nominated as the presidential candidate
of National Convergence Front (FCN/Nation). Initially, he was considered an
outsider. However, he finished first in the first round of the election and
qualified for the runoff.
Morales, who identified himself as a nationalist, supported
death penalty and opposed abortion, came out with a slogan of Neither corrupt
nor a thief that attracted the masses.
Citi India appoints
Samiran Chakraborty as chief economist
Citi India has appointed Samiran Chakraborty as its Chief
Economist for India.
Before joining Citi, Samiran Chakraborty was Managing
Director and Head of Macro Research for South Asia at Standard Chartered Bank.
He has also held prior employments with ICICI Bank as Chief
Economist and Delhi School of Economics as faculty for mathematical Economics
and open-economy macroeconomics.
BlackBerry appoints
Narendra Nayak as India MD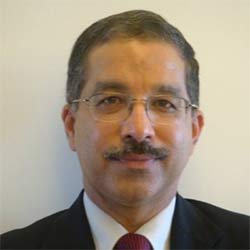 BlackBerry on Tuesday said it has appointed Narendra Nayak
as the Managing Director of its India operations to steer the Canadian handset
maker's restructuring efforts. He replaces Sunil Lalvani, who had quit the
organisation in June.
Based in New Delhi, Mr. Nayak will be responsible for
driving BlackBerry's software and services business through all channels in
India — direct enterprise customers, network operators, distribution partners,
the company said in a statement.
Mr. Nayak will also be responsible for BlackBerry's growing
ecosystem of indirect channels in India that includes Value-Added Reseller
(VAR), systems integrator and reseller partners, it added.
Mr. Nayak joins BlackBerry from venture-funded software
company Linguanext Technologies, where he was responsible for growing the
business in India and across South East Asia, Middle East and Africa.
Sajjan Singh Yadav
Appointed Delhi's VAT Commissioner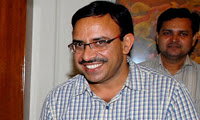 Amid the confrontation between the AAP government and the
Centre over the appointment of the VAT commissioner, Lt Governor Najeeb Jung
has appointed senior IAS officer Sajjan Singh Yadav to the post.
The name of Yadav, a 1995 batch IAS officer, who was also
the CEO of Delhi Jal Board (DJB), was proposed by Chief Minister Arvind
Kejriwal. IAS officer Keshav Chandra will replace Yadav as the new DJB CEO.
Chandra will also have additional charge of Secretary
(Toursim).
The city government had locked horns with the Centre after
Jung issued a relieving order to former VAT chief Vijay Kumar and asked him to
join his new assignment in Lakshadweep.
The LG's move had prompted the AAP dispensation to accuse
the central government of transferring Kumar under "pressure of
lobbyists" against whom Kumar had taken action for tax evasion.
Awards
& Honors –
Angry Indian
Goddesses bagged People's Choice Award at Rome Film Festival
Director Pan Nalin's film, Angry Indian Goddesses, on 25
October 2015 was awarded with BNL People's Choice Award at the 10th Rome Film
Festival held in Rome, Italy.
The award was presented by the BNL Gruppo BNP Paribas. The
winner was selected through an online voting system by the audience.
The movie also received an eight-minute-long standing
ovation at the festival.
Earlier, the movie was also screened in the Special
Presentations section of the 2015 Toronto International Film Festival, where it
came second to Lenny Abrahamson's Room in the voting for the People's Choice
Award.
Angry Indian Goddesses is a 2015 Hindi drama film, which
stars Sandhya Mridul, Tannishtha Chatterjee, Sarah-Jane Dias, Anushka
Manchanda, Amrit Maghera, Rajshri Deshpande and Pavleen Gujral playing lead
roles with Adil Hussain.
Indian Group Chintan
Group Bags UN Climate Solutions Awards
An Indian environment group was awarded this year's UN
Climate Solutions Awards for their work with waste pickers and e-waste to
tackle climate change.
The prestigious award was bagged by Delhi-based Chintan
group for its project 'E-waste: From Toxic to Green' which revolves around
preventing greenhouse gas emissions due to mass burning of electronic waste in
Delhi NCR while promoting green livelihoods for urban waste-pickers.
The group's model to fight climate change was chosen as the
best among 16 other initiatives presented from across the globe.
Ahead of the UN Climate Change Conference in Paris (COP21),
the Momentum for Change spearheaded by the UNFCCC Secretariat recognizes
innovative and transformative solutions that address both climate change and
wider economic, social and environmental challenges.
Shashi Kapoor
Honoured With Retrospective at 2015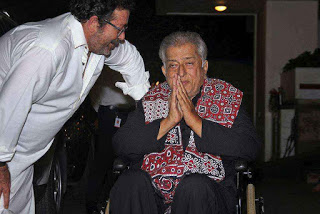 Veteran actor Shashi Kapoor is being honoured with a
retrospective at this year's International Film Festival of India (IFFI), where
some of his biggest titles like Deewar, Junoon, In Custody, Shakespearwallah
and Householder will be screened for cinema lovers.
The IFFI retrospective follows this year's Dadasaheb Phalke
award for the actor.
His son Kunal, although, happy with the recognition that is
being accorded to his father, believes the accolades came a little late for the
actor.
The 'Retrospective Section' will open with Benegal's Junoon
next month in Goa during the 46th edition of IFFI.
Sports
–
Deepika Kumari won
silver medal in Archery World Cup Final
Indian archer Deepika Kumari on 25 October 2015 bagged the
silver medal in the Archery World Cup Final held in Mexico City.
Kumari went down 2-6 in finale to South Korea's Chou Misun.
Currently ranked World No. 5, Kumari clinched a gold medal
in the 2010 Commonwealth games in the women's individual recurve event. She
also won a gold medal in the 2010 Commonwealth games in the women's team
recurve event along with Dola Banerjee and Bombayala Devi. In May 2012, she won
her first World Cup individual stage recurve gold medal at Antalya, Turkey.
In 2012, the Ranchi-born archer was honoured by the
President of India with the prestigious Arjuna Award, India's second highest
sporting award. She was also named as the FICCI Sportsperson of the Year Award
in February 2014.
World
–
China launched third
mapping satellite of Tianhui-1 series
China on 26 October 2015 successfully launched the
Tianhui-1C mapping satellite into its designated orbit from Jiuquan satellite
launch centre in the north-western province of Gansu.
A Long March-2D carrier rocket carried the Tianhui-1C
mapping satellite blasts off from the launch pad.
The satellite will offer a boost to country's ability to
carry out scientific experiments, land resource surveys, mapping, crop yield
estimation and disaster relief.
The Tianhui-1C, which is the third satellite in the
Tianhui-1 series, was designed by a subsidiary of the China Aerospace Science
and Technology Corp (CASTC).
Report
–
World Bank released a
report on Arab Spring Revolution
World Bank on 21 October 2015 released a report entitled
Inequality, Uprisings, and Conflict in the Arab World as part of the Middle
East and North Africa Region (MENA) Economic Monitor series.
The report explains widespread inequality in the society
despite overall growth and development of the nations as a whole as the
possible answer to Arab inequality puzzle-what drove people to the streets in
the MENA despite the region making steady progress?
Findings of the
Report
Judging by economic data alone, the revolutions of the 2011
Arab Spring should have never happened.
There are ample evidences showing progress toward
eliminating extreme poverty, boosting shared prosperity, increasing school
enrollment, etc. in the decades prior to the Arab Spring.


Regards
Team ExamPundit
Sponsored

(adsbygoogle = window.adsbygoogle || []).push({});
Books For 2015 Banking/Insurance Exams


EP Recommends: Practicemock Free Mock Tests