Hello and welcome to ExamPundit. Here are the Important Current Affairs of 27th November, 2015. These are important for the upcoming Banking and Insurance Exams.
Finance/Banking
–
RBI granted
in-principle approval to NPCI to function as the central unit for Bharat Bill
Payment Systems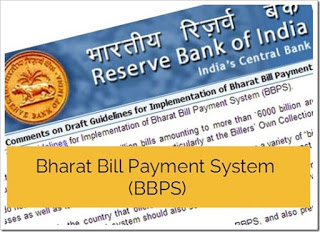 The Reserve Bank of India on 24 November 2015 decided to
grant in principle approval to the National Payments Corporation of India
(NPCI) to function as the Bharat Bill Payment Central Unit (BBPCU) in Bharat
Bill Payment System (BBPS).
The BBPS is an integrated bill payment system which will
function as a tiered structure for operating the bill payment system in the
country with a single brand image providing convenience of anytime anywhere
bill payment to customers.
Role of NPCI as
the central unit
As the central unit, NPCI will set necessary operational,
technical and business standards for the entire system and its participants.
Besides, NPCI will undertake clearing and settlement
activities.
The present scope of BBPS will include utility bill
payments, such as, electricity, water, gas, telephone and Direct-to-Home (DTH).
Union Government
approved 3120 crore rupees investment for infra boost in 102 AMRUT cities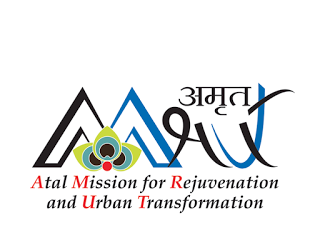 The Ministry of Urban Development on 26 November 2015
approved an investment of 3120 crore rupees investment plans for basic urban
infrastructure boost for 102 cities approved under Atal Mission for
Rejuvenation and Urban Transformation (AMRUT).
The plans will enhance water supply, sewerage network
services, storm water drains, non-motorised transport and availability of
public spaces in 102 cities, under AMRUT.
Besides, an inter-ministerial Apex Committee approved State
level Annual Action Plans for 2015-16 with an investment of 438 crore rupees
for Haryana (18 AMRUT cities), 573 crore rupees for Chattisgarh (9 AMRUT
cities), 416 crore rupees for Telangana (12 AMRUT cities), 588 crore rupees for
Kerala (9 AMRUT cities) and 1105 crore rupees for West Bengal (54 AMRUT
cities).
Key Highlights:
The Apex Committee approved investments in different basic
urban infrastructure areas as proposed by respective state governments.
Ministry of Urban Development will provide an assistance
1540 crore rupees which is about 50 perecnt of total approved project
expenditure.
Total investment in water supply projects in 58 mission
states will be 2386 crore rupees.
Sewerage projects will demand an investment of 495 crore
rupees in 17 cities.
RBI granted
in-principle approval to three applicants for setting up TReDS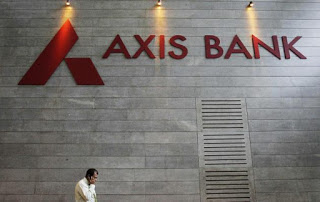 The Reserve Bank of India (RBI) on 24 November 2015 granted
in-principle approval to three applicants to set up and operate Trade Receivables
Discounting System (TReDS).
The three organisations have been asked to set and operate
TReDS in accordance to the Guidelines issued on 3 December 2014 under the
Payment and Settlement System (PSS) Act 2007.
Organisations to
which in-principle approval was granted are
NSE Strategic Investment Corporation Limited (NSICL) and
Small Industries Development Bank of India (SIDBI), Mumbai
Axis Bank Limited, Mumbai
Mynd Solutions Pvt. Ltd., Gurgaon, Haryana
RBI permitted Foreign
Portfolio Investors to buy Defaulted Bonds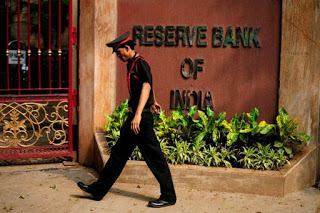 The Reserve Bank of India (RBI) on 26 November 2015
permitted the Foreign Portfolio Investors (FPI) to buy fully or partly
defaulted bonds in the repayment of principal on maturity or principal
installment in the case of amortising bond.
The permission was given as part of the drive to promote
investments by FPIs in corporate bonds.
As part of it following changes were made to Foreign
Exchange Management (Transfer or Issue of Security by a Person Resident outside
India) Regulations, 2000:
The revised maturity period of such NCDs/bonds that are
restructured based on negotiations with the issuing Indian company should be
three years or more.
The FPI that proposes to acquire such NCDs/bonds under
default should disclose to the Debenture Trustees the terms of their offer to
the existing debenture holders from whom they are acquiring.
Such investment should be within the overall limit
prescribed for corporate debt from time to time (currently 2443.23 billion
rupees).
All other existing conditions for investment by FPIs in the
debt market remain unchanged.
India
–
GRSE handed over ASW
Corvette 'Kadmatt' to Indian Navy
The second Anti-Submarine Warfare Corvette Kadmatt built by
Garden Reach Shipbuilders and Engineers Limited (GRSE) was formally handed over
to Indian Navy at Kolkata on 26 November 2015. The Corvette would be joining
the Eastern Fleet shortly.
The super-sophisticated frontline warship was handed over by
Rear Admiral (Retd) AK Verma, Chairman and Managing Director of GRSE to the
Commanding Officer of the ship Mahesh C Moudgil.
The ship is equipped with total atmospheric control
ventilation system making it fully capable to fight in nuclear, biological and
chemical warfare environments.
Awards
& Honors –
UNESCO Fellini medal
to be awarded at IFFI for the first time
The UNESCO Fellini medal will be awarded in India for the
first time at the 46th International Film Festival of India (IFFI) in
collaboration with the International Council for Film, Television and
Audiovisual Communication (ICFT), Paris.
The medal is given to a film that reflects UNESCO's ideals.
The Fellini medal was unveiled at the Cannes Film Festival
in May 1995.
The medal holds a double significance – to honour Italian
director Federico Fellini's contribution to film as an art form, and to
commemorate the centenary of the birth of cinema (1895-1995).
Four Indian films
have been chosen to compete for the prestigious award:
Kaushik Ganguly's Bengali film Cinemawala
Sidharth Siva's Malayalam film Ain
Subodh Bhave's Marathi movie Katyar Kaljat Ghusli
Malayalam film by Dr Biju Valiya Chirakulla Pakshikal
World
–
World Robot Olympiad,
2015 held in Doha; 2016 session to be held in Delhi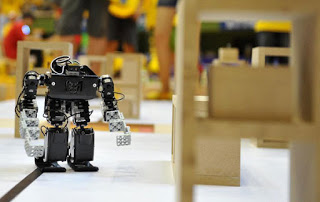 World Robot Olympiad (WRO), 2015 was held in Doha, Qatar
from 6 November to 8 November 2015. The
2015 session of the event was held with theme Robot Explorers. The event saw
participation of students from more than 55 countries.
This is the first time in the history of WRO that Indian
students were able to win three medals (1Gold & 2 Silver) and one position
(Eighth).
Winners in
Elementary category (India)
a) Storm Divers from Ahmadabad won first rank. Participants
included Aaman Shah, Aarav Savla and Shaurya Goenka.
b) Thunder Divers from Ahmadabad won second rank.
Participants included Vir Gandhi, Ishan Patel and Param Adani.
Winners from Open
category (India)
Shadow Bots from Delhi won second rank. Participants
included Jayant Sharma, Aman Thakur and Rohan Verma.
Path Finders from Delhi won eighth rank. Participants
included Dhariya Gupta, Ishaan Saini and Laxman Prasad.
Besides, the Minister of State (Independent charge) for
Culture and Tourism Dr Mahesh Sharma on 26 November 2015 announced that for the
first time the 13th World Robot Olympiad will be held in Delhi in November
2016.
Sports
–
Australia, New
Zealand to play the historic first day-night Test at Adelaide Oval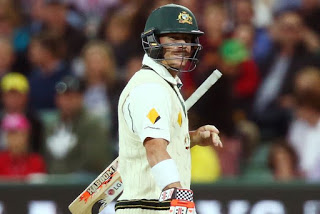 First day-night Test will be played at the Adelaide Oval
from 27 November to 1 December 2015 with a pink Kookaburra ball. The third
match of the Test series (Trans-Tasman trophy) between Australia and New
Zealand will see this inaugural experimental day-night Test.
Major Features of
the Day-Night Test match
For the first time in 138 years, a Test match will be played
with a ball that is not red.
For the first time in 138 years, a Test match will be played
at night.
Test Number 2188 will have a five-day limit, six-ball overs
and a pink ball.
Appointments
–
P Uday Bhaskar
appointed as Chairman of Andhra Pradesh Public Service Commission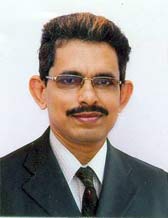 P Uday Bhaskar was on 26 November 2015 appointed as the
Chairman of Andhra Pradesh Public Service Commission (APPSC). The post has been
lying vacant for quite some time now.
There had been no permanent Chairman of the APPSC since
2014. Sivanarayana, who is one of the member of APPSC, had been the Interim
Chairman but he retired in June 2015.
Dr Uday Bhaskar is a professor of Civil Engineering and
Director of Foreign Universities and Alumni Relations of the Jawaharlal Nehru
Technological University Kakinada (JNTU-K).
Obituaries
–
Noted litterateur
Surendra Upadhyay passed away
Noted litterateur and Professor Surendra Upadhyay on 25
November 2015 passed away due to cardiac arrest. He was 74. He was a former
chairman of Rajasthan Brijbhasha Academy.
Upadhyay served as chairman of Rajasthan Pradesh Congress
Committee Intellectual Cell.
He has authored at least three dozens of books, mainly short
fiction, critic and poetry.


Regards
Team ExamPundit
Sponsored

(adsbygoogle = window.adsbygoogle || []).push({});
Books For 2015 Banking/Insurance Exams