Finance/Business/Economy News
1. Union Bank to open
branch in Sydney
The Union Bank of India (UBI) will open its branch in
Sydney by the end of this month, a top official has said.
Presently, the bank has a representative office in
Sydney.
UBI recently opened a branch at Antwerp in Belgium. Apart
from that, the bank has branches in Dubai, Hong Kong and London and
representative offices in Beijing, Shanghai (both in China) and Abu Dhabi, he
said.
Tiwari was speaking on the sidelines of a function to
inaugurate a cash depositing kiosk here today.
2. PM Narendra Modi
launched Sukanya Samridhi Yojana under BBBP campaign
Sukanya Samridhi Account will fetch an interest rate of
9.1 percent and provide income tax rebate.
Sukanya Samridhi Account can be opened at any time from
the birth of a girl child till she attains the age of 10 years with a minimum
deposit of 1000 rupees.
A maximum of 1.5 lakh rupees can be deposited during the
financial year. The account can be opened in any post office or authorised
branches of commercial banks.
The account will remain operative for 21 years from the
date of opening of the account or marriage of the girl child after attaining 18
years of age.
To meet the requirement of higher education expenses,
partial withdrawal of 50 percent of the balance amount will be allowed after
the girl child has attended 18 years of age.
3. SBI signed a loan
agreement for 100 million Euro with European Investment Bank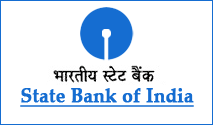 State Bank of India (SBI) on 23 January 2015 signed a
loan agreement for 100 million Euro with the European Investment Bank (EIB).
EIB is a long-term lending institution of the European
Union. The agreement was signed on 19 January 2015. The agreement was
facilitated by SBI Capital Markets.
The loan will be utilised to support the private sector's
development—in particular small and medium-sized enterprises, social and
economic infrastructure as well as climate change mitigation and adaptation in
India. The EIB funds will be earmarked for financing projects across a broad
range of sectors, including manufacturing, as well as wholesale and retail
trade and services.
This is third tranche of a total sanction of 200 million
Euro by EIB. A first tranche of 55 million Euro and second tranche of 45 million
Euro were signed in June 2014 and November 2014 respectively.
4. RBI simplified
procedure for External Commercial Borrowings Policy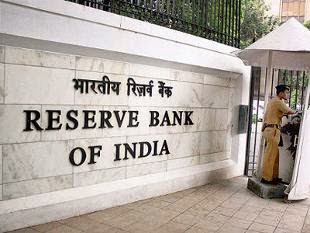 The Reserve Bank of India (RBI) on 23 January 2015
simplified procedure for External Commercial Borrowings (ECB) Policy.
The directions have been issued under sections 10(4) and
11(1) of the Foreign Exchange Management Act, 1999. Changes are effected during
the tenure of the ECB.
The directions are as
follows
Under the simplified procedure, the RBI has delegated
powers to the banks to make changes/modifications in the draw-down and
repayment schedules of the ECB raised both under the automatic and approval
routes. FCCBs will, however, not be covered within these provisions.
It has simplified the existing procedure for
rescheduling/restructuring of external commercial borrowings (ECBs). It also
delegated more powers to banks to deal with cases related to change in
draw-down and repayment schedules.
The above mentioned changes/modifications could either be
associated with change/no change in the average maturity period and/or with
changes (increase/decrease) in the all-in-cost.
Banks can allow reduction in the amount of ECB
(irrespective of the number of occasions) along with any changes in draw-down
and repayment schedules, average maturity period and all-in-cost. They can also
permit increase in all-in-cost of ECB, irrespective of the number of occasions.
Banks can permit changes/ modifications in the draw-down
and repayment schedules of the ECB provided the revised average maturity period
and/or all-in-cost is/are in conformity with the applicable
ceilings/guidelines.
News Related to India and Indian Polity
5. Iconic cartoonist R K Laxman passes away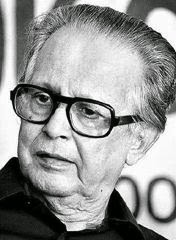 Eminent
cartoonist and creator of the 'Common Man', R.K. Laxman, passed away at the
Deenanath Mangeshkar hospital in Pune on Monday evening. He was 93.
He is best
known for his creation The Common Man, for his daily cartoon strip, "You
Said It" in The Times of India, which started in 1951.
Awards received by him:
Padma
Vibhushan – Govt. of India, 2005
Ramon
Magsaysay Award for Journalism, Literature and Creative Communication Arts –
1984
Books by him:
50 Years
of Independence through the eyes of R.K.Laxman
The Best
of Laxman series
Hotel
Riviera
The
Messenger
Servants
of India
The Tunnel
of Time (autobiography)
His
autobiography Lakshmanrekha is published in Marathi.
The Reel
World [cartoons]published by Marwah Studios
Brushing
Up The Years- A Cartoonist's History of India- 1947 to the Present- Penguin
Books
6. All-women contingent marches down Rajpath
for the first time on R-Day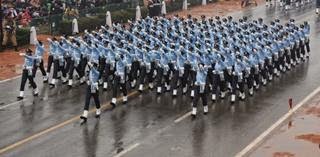 For the
first time in the history of India's Republic Day, women empowerment in the
armed forces was showcased as an all-women contingent from the three forces —
Army, Air Force and Navy — marched down the majestic Rajpath.
While
women officers have been participating in previous Republic Day parades, it was
for the first time that an all-women contingent of the armed forces
participated.
While the
Army contingent was led by Capt Divya Ajith, the Navy was led by Lt Commander
Sandhya Chauhan. The Air Force contingent was led by Squadron Leader Sneha
Shekhawat.
The
contingents had 148 personnel each drawn from the Army, Air Force and the Navy.
7. Obama joins select group of world leaders
who attended Republic Day
U.S.
President Barack Obama today joined a select group of world leaders who have
attended India's Republic Day celebrations in the last over six decades.
Obama, who
was the Chief Guest at the 66th Republic Day celebrations, watched the
impressive parade at the majestic Rajpath along with his wife Michelle.
He also
became the first American President to grace the celebration. Bill Clinton was
the first U.S. President to be invited but he did not attend.
Last year,
Japanese Prime Minister Shinzo Abe was the Chief Guest at the celebrations
while Bhutan king Jigme Khesar Namgyel Wangchuck graced the occasion in 2013.
The heads
of state and government who have attended the Republic Day celebrations include
Nicolas Sarkozy, Vladimir Putin, Nelson Mandela, John Major, Mohammed Khatami and
Jacques Chirac among others.
The then
British Prime Minister Major had attended the celebrations in 1993, Mandela
participated as South African President in 1995 while South Korean President
President Lee Myung Bak witnessed the parade in 2010.
In 2008,
Sarkozy participated in the celebrations as French President while another
French President Chirac graced the occasion in 1998.
8. Five FIRSTS is Republic Day 2015
All-women
contingents of the Army, Navy and Air Force march through Rajpath for the first
time
The first
time that a U.S. President is Chief Guest for the parade
The
President and the chief guest arrived in different motorcades, a departure from
the standard practice of arriving together
CRPF shows
off Commando Battalion for Resolute Action (CoBRA) used in anti-Naxal
operations
The
long-range advanced MiG-29K fighter jet on display
9. Ashok Chakra for Mukund Varadarajan
Naik
Neeraj Kumar Singh of the 57 Battalion of the Rashtriya Rifles will be
posthumously awarded the Ashok Chakra, the country's highest peacetime military
decoration.
The Army
man, while leading a search operation at Kupwara in Jammu & Kashmir on
August 24, 2014, came under heavy fire from terrorists. He rescued an injured
Army person and shot dead one of the terrorists.
President
Pranab Mukherjee will also posthumously award the Ashok Chakra to Major Mukund
Varadarajan of the 44th Battalion of the Rashtriya Rifles, which was announced
on Independence Day last year for his show of exceptional courage while leading
an anti-terror operation in Jammu and Kashmir.
On the eve
of the 66th Republic Day celebrations, the President has approved 374 awards of
gallantry, including three Kirti Chakras and 12 Shaurya Chakras, and other
defence decorations to the armed forces personnel and others.
10. L K Advani gets Padma Vibhushan award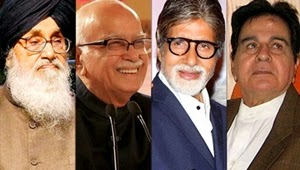 The
Government announced the list of Padma awardees on Sunday with L K Advani being
conferred with the Padma Vibhushan.
The list
of nine Padma Vibhushan awardees include Amitabh Bachchan, Prakash Singh Badal
and Dilip Kumar.
The 20
awardees for Padma Bhushan include Harish Salve, Bill Gates and Melinda Gates
while 75 Padma Shri awards have also been conferred to civilians for distinguished
service in any field.
A total of
17 foreigners and NRIs are included in the list of awardees and four posthumous
awards have also been conferred.
11. National Girl Child Day observed on 24
January
National
Girl Child Day is observed on 24 January 2015 across the nation.
This
celebration was started to offer more supports and new opportunities to the
girls in the country. It is celebrated to increase the awareness among people
about all the inequalities faced by the girl child in the society. This day is
being observed every year on 24 January since 2008.
Ministry
of Women and Child Development has been taking a multi pronged approach to
address and reverse the trend of declining child sex ratio in the country. The
objective of all these initiatives is to work towards ensuring that girls are
born, loved and nurtured and grow up to become empowered citizens of this
country with equal rights and opportunities.
Government
of India has started National Girl Child Day as a national girl's development
mission. The mission raises the awareness among people all over the country
about the importance of girls' promotion. It helps in enhancing girls'
meaningful contribution in decision making processes by active support of the
parents and the community members.
12. Prime Minister presented National Bravery
Awards 2014 to 24 awardees
Prime
Minister Narendra Modi on 24 January 2015 presented National Bravery Awards 2014
to 24 awardees.
8 girls
and 16 boys were conferred with National Bravery Awards. Four of them have been
awarded posthumously. The awardees receive a medal, certificate and cash
incentive. Also, they will participate in the Republic Day parade.
In addition,
Indian Council for Child Welfare (ICCW) provides financial assistance under its
Indira Gandhi Scholarship Scheme to those undertaking professional courses such
as engineering and medicine. For the others, this assistance is provided till
they complete their graduation. The Government of India has reserved some seats
for the awardees in medical and engineering colleges and polytechnics.
The
selection was made by a high powered committee comprising representatives of
various Ministries/Departments, non-governmental organisations as well as
Office Bearers of ICCW.
The lists of awardees are
Sanjay Chopra Award
Bapu Gaidhani Award
Monika
Rumoh
Meto
Riya
Chaudhary
Geeta Chopra Award
Bharat Award
13. Goa to host Indo-Russian Musical Festival
ZimaFest
Goa will
host Indo-Russian Musical Festival ZimaFest from 24 January 2015 to 25 January
2015 at Candolim beach. The musical festival will witness a confluence of
Russian and Indian music.
The
festival will host various world's best DJs and bands like Alisa, Dolphin,
Parikrama and DJ sets by Karsh Kale, Mara, Kohra, Janux, XP Voodoo, Christ
Burstein FT, Victoria Bourke, Bhavishyavani Future Soundz FT. M. Mat.
The
festival will be a soulful confluence of music, energy, food, sea, shells and
everything and will serve music lovers a quality time with friends and family.
The
festival will present a dichotomous mix of a classic all-round music festival
that has Live and DJ performances at the same time starting a new trend in the
Indian festival environment.
14. Telugu comedian Mailavarapu Surya
Narayana passed away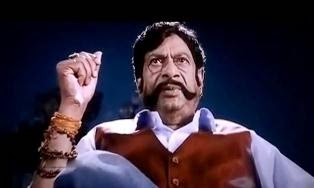 Tollywood
Actor and comedian Mailavarapu Surya Narayana passed away on 23 January 2015
following multi-organ failure. He was 63.
His other
prominent films include Badshah in 2013, Cameraman Gangatho Rambabu in 2012,
Julayi in 2012 and Dookudu in 2011. His latest film is Manam (2014).
Narayana
won five Nandi awards presented by Andhra Pradesh Government as Best male
comedian for the flims Maa Nanna ki Pelli, Ramskkanodu, Sardukupodam Randi,
Sivamani and Dookudu.
15. Kerala to get first International
Institute of Music
Kerala
Culture Minister K C Joseph on 22 January 2015 announced setting up of the
International Institute of Music in Kerala. It will be the first international
institute in India that is dedicated to music.
A Trust
headed by Sarod Maestro Ustad Amjad Ali Khan has been entrusted with the
responsibility to set up the Institute. The government will provide only land
and all other infrastructure facilities will be built by a trust managed by
Khan's family.
Moreover,
Kerala Government also identified the land for setting up the school in
Thiruvananthapuram or Kochi or Kozhikode. Now, Ustad Amjad Ali Khan will decide
one location out of these.
The school
will be under the Kerala Sangeetha Nataka Akademi but would have a separate
body to govern it. All kinds of music, musical instruments and musical systems
will be taught at the Institute.
International News
16. Colombia's Paulina
Vega wins Miss Universe title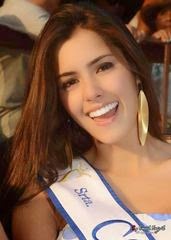 Colombia's Paulina Vega was crowned Miss Universe today,
beating out contenders from the United States, Ukraine, Jamaica and The
Netherlands at the world's top beauty pageant in Florida.
The 22-year-old model and business student triumphed over
87 other women from around the world, and is only the second beauty queen from
Colombia to take home the prize.
The last time Colombia won the crown was in 1956 when Luz
Marina Zuluaga took home the title.
Vega, wearing a long silver sequined gown, was beaming
and tearful as she accepted her sash and crown from reigning Miss Universe,
Venezuelan Gabriela Isler.
She edged out first runner-up, Nia Sanchez from the
United States, hugging her as her win was announced.
Noyonita Lodh represented India in the event.
17. PM greets
Australians on 'Australia Day'
Recalling the "warmth" of the people during his recent visit
there, Prime Minister Narendra Modi today greeted the people of Australia on
'Australia Day' which coincides with India's Republic Day.
"Best wishes to people of Australia on Australia Day!
Will always cherish the warmth of the people of Australia during my visit last
November," the Prime Minister said in his message.
Australia Day is the official national day of Australia.
Celebrated annually on January 26, it marks the
anniversary of the 1788 arrival of the first fleet of British Ships at Port Jackson,
New South Wales, and raising of the Flag of Great Britain at that site by
Governor Arthur Phillip.
18. Dubai's Maze Tower
listed in Guinness World Records
Dubai's Maze Tower was on 21 January 2015 listed in the
Guinness World Record for being the world's largest vertical maze. The maze
tower was built by Al Rostamani Group of Dubai.
The 55-storey tall Maze Tower is located near the Sheikh
Zayed Road in the Dubai Financial District.
19. Saudi Arabia King
Abdullah bin Abdulaziz died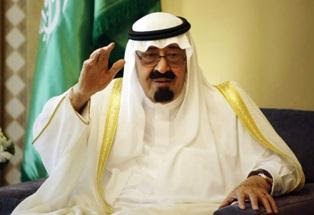 Saudi Arabia King Abdullah bin Abdulaziz passed away on
23 January 2015 following a brief illness. He was 90.
After the death of Abdullah bin Abdulaziz, his brother
and Crown Prince Salman bin Abdulaziz Al Saud was named as the new king. The
new crown prince is Muqrin bin Abdulaziz Al Saud. Both Salman and Muqrin are
younger brothers of Abdullah.
Abdullah ascended to the throne as King in 2005.
Abdullah's biggest priority was to confront Iran, the Shiite powerhouse across
the Gulf.
One of his most ambitious projects was a Western-style
university that bears his name, the King Abdullah University of Science and
Technology which was opened in 2009.
20. UN
Secretary–General appointed Saraswathy Menon in peace-building panel
United Nation (UN) Secretary-General Ban Ki-moon on 24
January 2015 appointed Indian sociologist Saraswathi Menon in peace-building
panel. This panel will review peace building activities.
The others on the seven-member panel, formally known as
advisory group on the review of the peace-building architecture, include a
retired Pakistani major general, Anis Bajwa and Charles Petrie of France, who
headed an internal review panel on UN actions in Sri Lanka.
The appointment was made in accordance with the Terms of
Reference endorsed by the General Assembly and the Security Council.
On 15 December 2014, the Presidents of the General
Assembly and the Security Council asked the Secretary-General to nominate up to
seven experts to form an advisory group on the review of the peacebuilding
architecture.
The advisory group will undertake country studies in
Burundi, Central African Republic, Sierra Leone, South Sudan, and Timor-Leste
and will conduct a policy and institutional review of the peace-building
architecture. It would also develop findings and recommendations based on this
work.
21. Former Thailand
Premier Yingluck Shinawatra impeached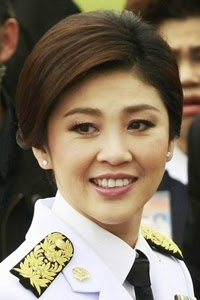 Former Thailand Premier Yingluck Shinawatra was impeached
on 23 January 2015 by an army-backed parliament. The impeachment was followed
by the ban of the Yingluck Shinawatra from politics for five years.
Yingluck is the first Prime Minister to be impeached by
parliament in Thailand's history. The impeachment was a result of an allegation
for failing to stop corruption in rice-pledging scheme.
The motion for impeachment was started in National
Legislative Assembly. 190 of the 219 members present for the secret ballot
voted in favor of impeaching Yingluck Shinawatra. 18 members voted against the
impeachment, 8 abstained, and 3 votes were spoilt.
Yingluck was accused of dereliction of duty in her
government's rice-pledging scheme, which Thailand's national anti-graft agency
said cost the country 500 billion baht in damages due to mismanagement and
corruption.
Sports News
22. Milos Raonic first
Candaian Man to reach the Australian Open Quarter Finals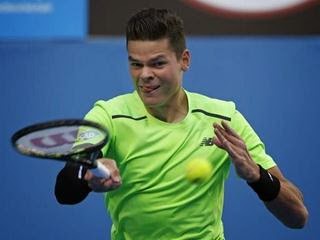 Milos Raonic became the first Canadian man in the Open
Era to reach the Australian Open quarter-finals as he edged Feliciano Lopez
6-4, 4-6, 6-3, 6-7(7), 6-3 in Melbourne on Monday.
The Toronto native is the first Canadian to reach the
last eight in Melbourne since Michael Belkin in 1968.
He is through to his third Grand Slam quarter-final,
having made his breakthrough at Roland Garros last year and going on to reach
his first semi-final a month later at Wimbledon.
Raonic is also the second Canadian man in history to
reach three major quarter-finals, following in the footsteps of Robert Powell
at Wimbledon in 1908, 1910 and 1912.
The 24-year-old Raonic will face either World No.1 and
four-time champion Novak Djokovic or Gilles Muller for a place in the
semi-finals.

We are sorry that this post was not useful for you!
Let us improve this post!
Tell us how we can improve this post?