Categories:
1. Banking/RBI/Finance
2. MoUs
3. India
4. Appointments
5. World
6. Sports
7. Oscar Awards
RBI to Issue `
10 Denomination Bank Notes in MG Series-2005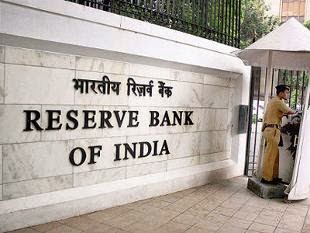 Reserve Bank of India today said it will shortly issue ` 10 denomination
banknotes in the Mahatma Gandhi Series-2005.
"It will incorporate rupee symbol on the obverse and
the reverse, with inset letter 'N' in both the numbering panels, bearing the
signature of Raghuram G Rajan, Governor, Reserve Bank of India and the year of
printing '2014' printed on the reverse of the Banknote," an RBI release
said.
The design of these notes to be issued now is similar in all
respects to ` 10
Banknotes in Mahatma Gandhi Series- 2005 issued earlier, it said.
All the banknotes in the denomination of ` 10 issued by the
bank in the past will continue to be legal tender, it further said.
IRDA gives nod for `
1,500 crore nuclear liability pool
Insurance sector regulator IRDA has given in-principle
approval for setting up of `
1,500 crore nuclear liability pool for providing risk cover to nuclear
reactors.
"We have given in-principle approval (for setting up
nuclear liability pool). There was a demand for covering the reactors. The
corpus for it would be `
1,500 crore," Insurance Regulatory and Development Authority of India
Chairman T S Vijayan told.
GIC, the domestic re-insurer, would be the nodal agency for
creating a nuclear liability pool with a corpus of ` 1,500 crore.
The re-insurer is in the process of pricing and underwriting
the policy.
On fake calls made to customers, he said insurance brokers
and other intermediaries have to act on this and spread awareness among the
gullible customers so that they are not cheated.
PSU Bank Employee's
Salary Increases also 2 Extra Holidays per Month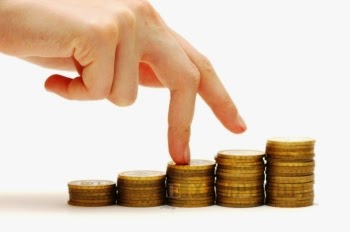 Employee unions of public sector banks today withdrew
their strike call following an agreement with the management on 15 per cent
wage hike.
At a meeting today in Mumbai, PSU banks employee unions and bank management,
Indian Banks' Association (IBA), agreed on 15 per cent wage hike and entered
into an agreement for it.
National Organisation of Bank Workers (NOBW) Vice President
Ashwini Rana said: "We are not happy as our expectation was that bank
staff would get what was given to them last time — 17.5 per cent increase in
wages".
The bank employees will now also get holidays on two
Saturdays in a month.
The wage revision of public sector bank employees has been
due since November 2012.
Earlier, unions had deferred one-day strike scheduled for
January 7 as IBA improved the wage hike offer to 12.5 per cent from 11 per cent
earlier.
There are 27 public sector banks in the country with a
combined employee strength of about 8 lakh. There are about 50,000 branches of
these banks across the country.
ADB signs $400 m loan
pacts with India
The Asian Development Bank has inked two loan agreements
worth $400 million with India to upgrade district roads in Madhya Pradesh and
to support improvements to power transmission and distribution systems in
Assam.
"The Government of India and ADB signed here recently an
agreement for a $350 million loan to upgrade district roads in the state of
Madhya Pradesh," the Finance Ministry said in a statement.
The District Connectivity Sector project will improve about
1,600 km of major district roads in Madhya Pradesh through lane widening,
surface improvements, strengthening of culverts and bridges, it added.
Joint Secretary in the Ministry of Finance Tarun Bajaj said
the project will reconstruct and rehabilitate major district roads to
all-weather standards.
Tata Power signs MoU
with Russia's SEUK
Tata Power has signed a Memorandum of Understanding (MoU)
with Siberian Coal Energy Company (SUEK) to develop opportunities in the energy
sector.
As part of the agreement, both the companies will cooperate
on identifying and targeting opportunities in the energy sector in Russia and
other geographies of common interest in order to develop mutually beneficial
transactions, Tata Power said.
Himachal Pradesh to
present India's first paperless budget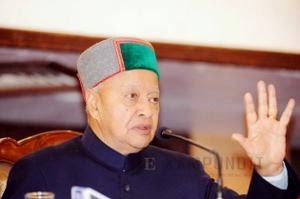 Himachal Pradesh is set to become the country's first state
to present a 'paperless' budget on March 11. Since the state already has the
country's first green assembly, all documents related to budget estimates would
be made available online and only around 10 budget copies would be printed for
record.
Earlier, around 200 copies along with huge volumes of other
documents used to be published during the budget session. Running the
proceedings on e-Vidhan would save the state exchequer ` 15 crore annually.
The state assembly is the first to be selected for e-Vidhan
programme. National Informatics Centre Services Inc was the implementing agency
for the project. Ensuring paperless work, the day-to-day functioning of the
House was done online and it not only saved `
15 crore annually but also 6,000-odd trees.
29th Surajkund
International Crafts Mela celebrated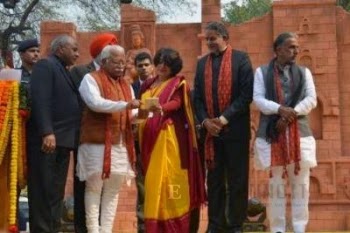 The 29th Surajkund International Crafts Mela was celebrated
from 1 February 2015 to 15 February 2015 at Surajkund, Faridabad.
The Mela showcased the richness and diversity of the
handicrafts, handlooms and the cultural heritage of India.
The Mela was jointly hosted by Haryana Tourism Corporation
and Surajkund Mela Authority in collaboration with the Union Ministries of
Tourism, Textiles, Culture and External Affairs.
Chhattisgarh was selected as the Theme State while Lebanon
was Partner Nation for the Surajkund Mela. Sri Lanka was chosen as Partner
Nation for 28th Surajkund International Crafts Mela-2014 while Goa was the
Theme State for the Surajkund International Crafts Mela 2014.
India, Bahrain to Ink
Pact on Internal Security
India and Bahrain will soon sign an agreement on internal
security and launch talks on defence pact amid keenness of the two countries to
enhance ties in various areas, including counter-terrorism.
Bahrain's Foreign Minister Shaikh Khalid Bin Mohamed Al
Khalifa, who met Prime Minister Narendra Modi here, conveyed his country's
commitment to deepen ties with India in counter-terrorism, security and
defence.
Union Government
launched portal MADAD to redress consular grievances
Union Government on 20 February 2015 launched an online
grievances monitoring system called MADAD to redress consular grievances. It
was launched by External Affairs Minister Sushma Swaraj in New Delhi.
MADAD seeks to help Indian citizens living abroad to file
consular grievances online on the services offered by the Indian Missions,
Posts, Consulates and Embassy abroad.
The logo of MADAD depicts two persons with a letter M
in-between them and MADAD is written underneath.
The tagline is Because You Are Us, means we are helping you
because you are us.
All the stakeholders involved in MADAD are tightly linked to
the portal, including Missions and Posts abroad and MEA's Branch Secretariats
in Chennai, Guwahati, Hyderabad and Kolkata.
Ram Niwas Goel
Elected Speaker of Delhi Assembly
AAP MLA Ram Niwas Goel was today unanimously elected Speaker
of the Delhi Assembly on the first day of the two-day session of the House.
Another ruling party legislator, Bandana Kumari, was elected
Deputy Speaker of the House where the main and only opposition, BJP, has a
negligible presence with just three legislators.
67-year-old Goel was elected from Shahdara constituency in
north Delhi where he defeated BJP's Jitender Singh Shunty by a margin of over
11,000 votes in the recently-concluded Assembly polls.
Nitish Kumar took
oath as Chief Minister of Bihar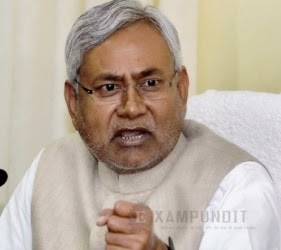 Janatal Dal (United) leader NItish Kumar on 22 February 2015
was sworn in as the 34th Chief Minister of Bihar.
He succeeded Jitan Ram Manjhi, who resigned from his office
on 20 February 2015 before the trust vote wherein he was supposed to prove
majority in the 243-member Bihar Legislative Assembly.
Kumar's oath of the office and secrecy was administered by
Governor Keshari Nath Tripathi at the Raj Bhawan in Patna.
Former President of
Maldives Mohamed Nasheed arrested in Male under anti-terror law
Former President of Maldives Mohamed Nasheed was arrested on
22 February 2015 in Male. He was arrested under anti-terrorism laws after a
court said that he might flee the country to avoid hearings on terrorism
charges.
He is facing criminal charges over his order to arrest a
Criminal Court judge Abdulla Mohamed in January 2012.
WHO approved ReEBOV
Antigen rapid test kit to identify Ebola-infected patients
World Health Organisation (WHO) in the fourth week of
February 2015 approved the ReEBOV Antigen rapid test kit for Ebola virus
disease (EVD) which can give the result in 15 minutes.
The test kit developed by Corgenix in the United States (US)
has been approved for use in West African nations.
The key feature of the rapid test kit is that it can
correctly distinguish Ebola infected patients from non-Ebola infected patients.
It can identify about 92 percent of Ebola-infected patients and 85 percent of
those patients not infected with the virus.
NASA to look for
alien life on Jupiter's moon
NASA will start a mission to Jupiter's moon Europa in the
hope of finding signs of life on the frozen planet.
The agency is reportedly encouraged by the blasts of water
vapour in the moon's polar region.
The research team thinks this could be a way to sample the
liquid water, which is normally inaccessible through the thick layer of ice
covering the moon, Inquisitr reported.
Anil Kumble and Betty
Wilson inducted into ICC Cricket Hall of Fame
Former India captain Anil Kumble and Australian legend Betty
Wilson on 22 February 2015 were inducted into the International Cricket Council
Hall of Fame at the Melbourne Cricket Ground, Australia.
Kumble and Wilson became the 77th and 78th inductees into
the Hall of Fame.
The 44-year-old Kumble is the fourth Indian to be included
in the elite group other three includes Sunil Gavaskar, Kapil Dev and Bishan
Bedi. Wilson is the second Australian woman in the Hall of Fame behind Belinda
Clark. Wilson was given the honour posthumously.
Anirban Lahiri won
Indian Open title of Golf
Indian golfer Anirban Lahiri on 22 February 2015 won the
Indian Open title at the Delhi Golf Club. To clinch the title, Lahiri defeated
SSP Chowrasia on the first playoff hole.
Chowrasia finished as runner-up for the fourth time in the
tournament.
Lahiri who started the final day seven strokes behind
Chowrasia and five shots off defending champion Bangladesh's Siddikur Rahman
found himself tied at seven-under with Chowrasia who bogeyed the 16th hole.
Pars followed for both players and the tie at seven-under 277 led to a playoff.
Somdev Devvarman
retained the Delhi Open title of Tennis
Somdev Devvarman on 22 February 2015 retained the Delhi Open
title of tennis. The Delhi Open was held in New Delhi.
He won the title by defeating Yuki Bhambri by 3-6, 6-4, 6-0.
With this, he won the 100000 US dollar ATP Challenger Delhi Open title for
second time in a row.
India defeated South
Africa in the 4th face-offs in World Cups
India scored 307 with the help of Shikhar Dhawan's century.
South Africa collapsed in 177 runs.
South Africa earlier defeated India 3 times in the World
Cups.
Oscar 2015 Winners
List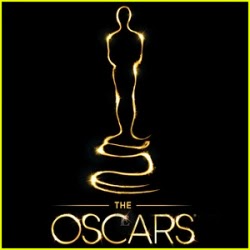 Hosted by – Neil
Patrick Harris
Best Picture Award at
the 87th Academy Awards: Birdman
Best Director:
Alejandro Gonzalez Inarritu
Best Actor: Eddie
Redmayne, The Theory of Everything
Best Actress Award:
Julianne Moore, Still Alice
Best Actress
Supporting Role: Patricia Arquette, Boyhood
Best Supporting
Actor: JK Simmons, Whiplash
Best Foreign
Language: IDA, Poland
Best Animated Feature
Film: Big Hero 6
Academy Honorary
Awards: Jean-Claude Carrière, Hayao Miyazaki, Maureen O'Hara

Books For 2015 Banking/Insurance Exams