Hello and welcome to ExamPundit. Here are the Important Current Affairs of 20th and 21st December, 2015. These are Important for the upcoming IBPS Clerk Mains and LIC AAO 2016, Syndicate Manipal 2016.
Economy/Industry
–
US Senate ratified
IMF reforms in budget bill to boost representation of emerging economies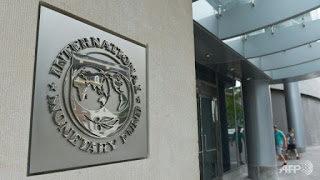 The Senate of United States (US) on 19 December 2015
ratified reforms to boost the representation of emerging economies at the
International Monetary Fund (IMF) as part of Budget Bill. The legislation will
now go to President Barack Obama.
If adopted, it will allow emerging economies and industrial
powerhouses like India and China to have a greater say in how the IMF is
managed.
Changes under the
Reforms
China's voting rights will rise to 6 percent from 3.8
percent and the nation will become the third-largest shareholder, from its
previous sixth position.
It would also double the IMF resources to about 660 billion
dollars.
As China's voting rights rise, the US will see its share
drop from 16.7 percent to 16.5 percent.
India's voting rights will also rise to 2.6 percent from the
current 2.3 percent.
The biggest losers are European economies which will see
their voting rights diminished.
The US retains its veto power.
Tata Motors listed as
only Indian firm on top 50 global R&D spenders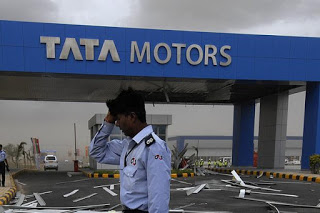 Tata Motors on 20 December 2015 made it to the Top 50 in the
annual Industrial R&D Investment Scoreboard for 2015.
Prepared by the European Commission, the annual Industrial
R&D Investment Scoreboard for 2015 was topped by the German automaker
Volkswagen. In the top five R&D spenders, Volkswagen was followed by
Samsung, Microsoft, Intel and Novartis.
Tata Motors moved up from last year's 104th position to 49th
in 2015. Besides, the firm also showed the largest increase in R&D
investments on the list.
In the expanded list of the world's 2500 top R&D firms,
there are a total of 26 Indian companies. A total of 829 from the US, 360 from
Japan, 301 from China, 114 from Taiwan, 80 from Switzerland and 27 each from
Canada and Israel were listed in the scoreboard.
In terms of the number of companies on the list, India was
overall placed at 15th position.
Awards
& Honors –
Miss Spain Mireia
Lalaguna Royo crowned Miss World 2015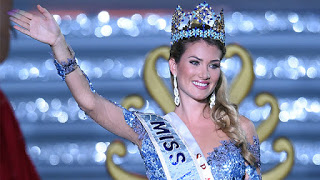 Miss Spain Mireia Lalaguna Royo on 19 December 2015 was
crowned Miss World 2015 at the Beauty of Crown Theater in Sanya, China.
Rolene Strauss of South Africa crowned Mireia Lalaguna as
her successor at the end of the event. It is the first time Spain has won the
title of Miss World.
Miss India Aditi Arya won the People's Choice Award which
ensured her direct entry in the competition. Yet the Indian beauty queen failed
to make it to the final top 20 contestants.
Miss Philippines Pia
Alonzo Wurtzbach crowned Miss Universe 2015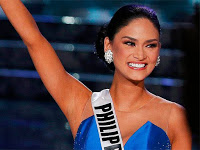 Miss Philippines Pia Alonzo Wurtzbach was on 20 December
2015 crowned Miss Universe 2015 at the final of 64th edition of Miss Universe
held in Las Vegas, the USA.
She was crowned by Miss Universe 2014 winner Paulina Vega of
Columbia.
Urvashi Rautela who represented India in the contest
couldn't make it to top 15 semi-finals round.
Miss Iraq beauty
pageant held for the first time since 1972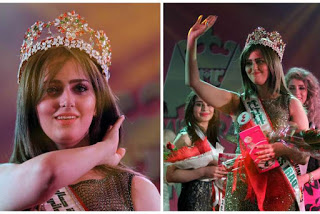 Miss Iraq beauty pageant was held for the first time since
1972. It was held on 20 December 2015 at a hotel in the capital Baghdad and
involved eight contestants.
In the final event of the pageant, Shaymaa Qasim Abdelrahman
was crowned Miss Iraq. She is a 20-year-old from multi-ethnic city of Kirkuk
which is situated in the north of Iraq.
In the week running up to the event, the eight finalists
embarked on a string of pre-pageant activities, including a visit to a camp for
displaced people in Baghdad.
They also participated in a tree-planting ceremony near the
ruins of the ancient city of Babylon.
Malayala Manorama
Journalist Picked for IPI India Award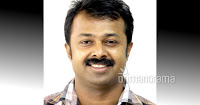 Shajil Kumar of Malayala Manorama has been chosen for this
year's International Press Institute (IPI) India Award For Excellence in
Journalism for his outstanding work on "endangered tribal
communities" who live on the slopes of Western Ghats in Kerela.
The award comprises a cash prize of Rs 2 lakh, a trophy and
a citation.
The jury, which was headed by former Chief Justice of India
A S Anand, unanimously selected Kumar's exclusive report 'The tale of
endangered communities', out of several entries.
The jury included N Ravi, Chairman IPI India chapter and
Director, The Hindu, M K Razdan, Editor-in-Chief, the Press Trust of India and
Riyad Mathew, Senior Assistant Editor Malayala Manorama.
Kumar had done exhaustive and oustanding journalistic work
in exposing the fragile lives of very microscopic tribal communities on the
slopes of Western Ghats in Kerela, who have unique racial and cultural
characteristics and how they are trapped between tradition and modernity.
India
–
West Bengal
Government approved proposal for formation of 5 new districts
The West Bengal Government on 18 December 2015 cleared the
proposal for setting up five new districts in the state. These five new
districts will increase the number of districts of West Bengal to 25.
Earlier, state Chief Minister Mamata Banerjee had promised
about setting up new districts for better administrative control and for
deliverance of public service at the door steps of the people staying in remote
areas.
The five new
districts will be:
Kalimpong: It will be carved out of Kalimpong subdivision of
the State's Darjeeling district.
Basirhat: It will be formed out of North 24 Parganas
district.
Sunderbans: It currently stretches across parts of the North
and South 24 Parganas districts.
Jhargram: It will be carved out of Paschim Midnapore
district.
Burdwan (Industrial) and Burdwan (Rural): The existing
Burdwan district will be bifurcated into Burdwan (Industrial) and Burdwan
(Rural).
Sports
–
Chennaiyin FC crowned
2015 ISL champion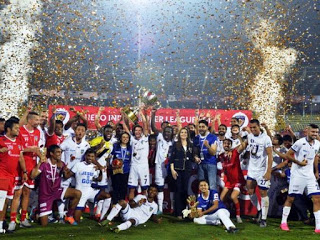 Chennaiyin FC was crowned as the champions of the 2nd Indian
Super League (ISL) Football tournament on 20 December 2015. In the final played
at the Jawaharlal Nehru Stadium in Fatorda, Goa, Chennaiyin defeated the hosts
FC Goa, 3-2.
Goa was leading 2-1 till the 87th minute, but an own goal
from their keeper, Laxmikant Kattimani, in the 90th minute and Colombian Stiven
Mendoza's strike seconds later helped Chennai win the title.
Mendoza, who finished as the tournament's highest scorer
with 13 goals, bagged the 'Golden boot' as well as the 'Hero of the League'
award.
Kane Williamson
became first-ever Kiwi batsman to top ICC Test rankings
Kane Williamson, 25, on 21 December 2015 became the first
cricketer from New Zealand to top the International Cricket Council's (ICC's)
Test rankings. He clinched the spot after guiding the Black Caps to a
series-clinching five-wicket win in the second Test against Sri Lanka in
Hamilton.
With this, Williamson moved above England's Joe Root (886
points) and South Africa's AB de Villiers (881) to sit on 889 points.
Besides, 2015 has been a golden year for Williamson, who
took aggregate to 1172, the highest by a New Zealander in a calendar year.
FC Barcelona won 2015
FIFA Club World Cup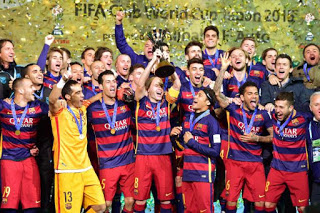 FC Barcelona on 20 December 2015 won the 2015 FIFA Club
World Cup. To win the title, Barcelona defeated Argentina's River Plate by 3-0.
The final match was held at the International Stadium in Yokohama, Japan.
From Barcelona, Luis Suárez of Uruguay scored two goals,
while the remaining goal was made by Lionel Messi of Argentina.
With this goal, Messi became the first player to score in
three finals after leading Barca to victory in 2009 and 2011.
At the end of the annual event, Suarez collected the
Player-of-the-Tournament and Golden Boot awards.
So far, the event was held for 12 times and Barcelona tops
the table of winners with three titles overall.
The 2013 title was won by FC Bayern Munich that was held in
Morocco.
OUE Singapore
Slammers crowned Champions of IPTL 2015
The host Singapore Slammers on 20 December 2015 beat the
table toppers Micromax Indian Aces in the final to win the crown of the Indian
Premier Tennis League (IPTL) – 2015. They defeated Indian Aces 26-21 in the
final played at Singapore Indoor Stadium.
With this, Singapore Slammers won the prize money of 1
million US dollars while the Micromax Indian Aces got 500000 US dollars as
runners-up.
For IPLTL 2015, the Most Valuable Player (MVP) in the Male
category was Ivan Dodig (Aces) while in the women category, the MVP was Belinda
Bencic (Slammers). Both the MVP won 50000 US dollars each as prize money for
their dominant tennis they played.
Eugenson Lyngdoh and
Bala Devi bagged top AIFF honours
Bengaluru FC (BFC) midfielder Eugeneson Lyngdoh and striker
Bala Devi on 20 December 2015 was named the 2015 All India Football Federation
(AIFF) Player-of-the-Year and woman Footballer-of-the-Year respectively. The
awards were announced at the AIFF Annual General Body Meeting held in Margao,
Goa.
Lyngdoh was chosen the winner on basis of votes from Coaches
of I-League Clubs and he will be presented a prize of 2 lakh rupees along with
a Trophy. Bala Devi will be presented with a Trophy along with a prize of 1
lakh rupees.
Pritam Kotal was declared the 2015 AIFF Emerging Player of
the Year.
Besides, AIFF also introduced a new award the 2015 AIFF
emerging Woman Footballer of the Year, which went to Pyari Xaxa.
Furthermore, Football Association of Odisha (FAO) bagged the
2015 AIFF Award for Best Grassroots Programme.
The 2015 AIFF Award for long time contribution to Indian
Football was awarded to Coca Cola.
Abhay Singh won U-19
Singapore Squash Open
India's Abhay Singh on 20 December 2015 won the Under-19
Singapore Squash Open. In the final of the Old Chang Kee Singapore Open, he
defeated second seed Alwin Chai of Malaysia.
He defeated Chai 11-8, 11-3, 11-8 in the final played at
Singapore.
With this win, Abhay, the world number one junior player,
has won seven junior titles in the year 2015. Out of seven titles, two of them
are international titles.
Days/Observance
–
UN launched 2016
International Year of Pulses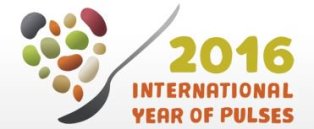 Union Minister of Agriculture Radha Mohan Singh on 18 December
2015 announced that Union Government had been taking considerable steps to
improve production of pulses in order to reduce country's dependence on
imports.
These steps are in tune with the 2016 International Year of
Pulses launched by the United Nations.
The UN on 10 November 2015 launched the year at the
headquarters of the Food and Agriculture Organization (FAO) in Rome, Italy. It
was launched with the theme nutritious seeds for a sustainable future.
Appointments
–
Emami ropes in Sania
Mirza as brand ambassador of Kesh King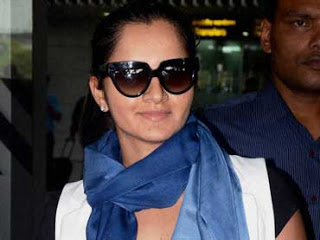 Home-grown FMCG firm Emami Ltd today announced tennis star
Sania Mirza as the brand ambassador of hair oil and shampoo variants of its newly-acquired
Kesh King brand.
The ayurvedic hair oil category is one of the most dynamic
areas of growth in the Indian hair care market, she added.
Kesh King is also endorsed by celebrities like Juhi Chawla
nationally except the southern markets for which Shruti Haasan has been roped
in very recently.
Kesh King was acquired by Emami in June 2015 for Rs 1,651
crore, marking the company's foray into the ayurvedic hair and scalp care
segment. The brand portfolio includes ayurvedic medicinal oil, herbal shampoo
and conditioner and ayurvedic capsules.
Parthasarathi
Mukherjee appointed as MD and CEO of Lakshmi Vilas Bank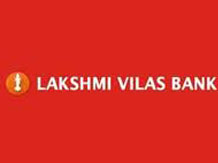 Lakshmi Vilas Bank has appointed Parthasarathi Mukherjee as
the new managing director (MD) and CEO. The bank today informed the National
Stock Exchange (NSE) that it has received the approval for appointment of
Mukherjee for three years from the date of his taking charge.
The post was lying vacant since September after Rakesh
Sharma stepped down as MD to head state-owned lender Canara Bank.
Mukherjee was earlier with Axis Bank as group executive
(corporate relationships and international business). He was with the bank for
nearly 21 years. Before that, he worked for the State Bank of India (SBI) for
nearly 12 years.
Indian-American Named
Secretary of Texas' Engineering Board
An Indian-American has been appointed as the Secretary of
the Texas Board of Professional Engineers that licenses qualified engineers and
regulates the practice of professional engineering in the US state.
Sockalingam "Sam" Kannappan, a professional
engineer and senior design engineer for SNC-Lavalin Hydrocarbons and Chemicals,
has been appointed as the Secretary of the Texas Board of Professional
Engineers (TBPE) in Austin.
Houston-based Kannappan also serves as a board member of the
Society of Piping Engineers and Designers and an advisory board member of the
Asia Society's Texas centre.
The Indian-American engineer will be signing all
newly-issued licenses, TBPE said in a statement.
The board issues, monitors and renews roughly 57,000
licenses for engineers.
Report
–
World Bank released
Migration and Remittances Factbook 2016
World Bank Group's Global Knowledge Partnership on Migration
and Development (KNOMAD) initiative on 18 December released the Migration and
Remittances Factbook 2016.
The report provides a snapshot of latest statistics on
immigration, emigration, skilled emigration, and remittance flows for 214
countries and territories.
It also updates the 2011 edition with additional data on
bilateral migration and remittances and second generation diasporas, and recent
movements of refugees.
As per the report, the number of international migrants is
expected to surpass 250 million in 2015, an all-time high, as people search for
economic opportunity.
And, India was the largest remittance receiving country,
with an estimated 72 billion US dollars in 2015, followed by China (64 billion)
and the Philippines (30 billion US dollars).
World
–
10th WTO Ministerial
Conference adopted Nairobi Package
The five-day long 10th World Trade Organisation (WTO)
Ministerial Conference concluded on 19 December 2015 in Nairobi, Kenya. The
conference concluded with the adoption of the Nairobi Package that is aimed at
benefitting organization's poorest members.
The conference was attended by trade ministers of 162 member
countries of the WTO. India was represented by Minister of State (Independent
Charge) for Commerce & Industry Nirmala Sitharaman. It is for the first
such meeting hosted by an African nation.
The Nairobi Package contains a series of six Ministerial
Decisions on agriculture, cotton and issues related to least-developed
countries.


Regards
Team ExamPundit
Sponsored

(adsbygoogle = window.adsbygoogle || []).push({});
Books For 2015 Banking/Insurance Exams


EP Recommends: Practicemock Free Mock Tests