Hello and welcome to ExamPundit. Here are the Important Current Affairs of 19th December, 2015. These are important for the upcoming IBPS Clerk Mains and LIC AAO 2016.
India
–
DAC approved purchase
of Russian S-400 Triumf Air Defence Missile System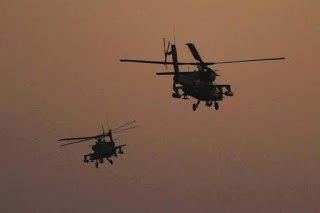 The Defence Acquisition Council (DAC) on 18 December 2015
approved the purchase of Russian advance S-400 Triumf Air Defence Missile
Systems from Russia at an estimated cost of 40000 crore rupees. The approval
was given by Union Defence Minister Manohar Parrikar during DAC meeting in New
Delhi.
India will buy 5 units of the S-400 Triumf air defence
missile systems. This purchase will give a major boost to the national air
defence capacity and will make India only the second buyer of this missile
system after China.
DAC approval for defence deal comes ahead of Prime Minister
Narendra Modi's visit to Russia later in December 2015.
Tata Trusts to sign
MoU with UP govt for community welfare
Impressed with the strides taken by Uttar Pradesh, Ratan
Tata-led Tata Trusts will enter into an understanding with the state government
by signing an MoU here on December 21 for community development programmes in
sectors like education and health.
The MoU will be signed between the state government and Tata
Trusts at a function in the presence of Chief Minister Akhilesh Yadav and Ratan
Tata, an official spokesman said today.
Tata Trusts will cooperate with the state government in its
attempts for empowering the poor and weaker sections of the society through
programmes aimed at poverty eradication, employment generation and
infrastructure generation among others, the spokesman said.
A steering committee with representatives of the state
government and Tata Trusts will be set up for the smooth conduct and proper
monitoring of these programmes, he said.
Appointments
–
Jeff Williams
appointed as Chief Operating Officer of Apple Inc
Jeff Williams was on 18 December 2015 appointed as the Chief
Operating Officer (COO) of Apple Inc. The post of COO of the company had been
lying vacant since Tim Cook's ascension to position of Chief Executive Officer
of Apple Inc in 2011.
Williams has been working with Apple Inc for about 17 years.
World
–
US doubles H-1B visa
fee on highly qualified Indian IT professionals to $4,000 from $2,000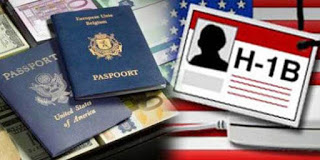 The United States Congress has raised the "outsourcing
fee" imposed on highly qualified Indian IT professionals to $4,000 from
$2,000 after it lapsed on September 30 this year.
The fees will be increased "for applicants that employ
50 or more employees in the United States if more than 50 percent of the
applicant's employees are nonimmigrants…," the Congress said on
Wednesday in a spending bill.
The $2,000 outsourcing fee for H-1B visas and a $2,250 fee
for some L-1 visas,which are used for intra-company transfers was adopted by
the United States in August 2010. It was valid for five years, and was not
renewed by the US Congress after it lapsed in September this year.
IMF Approves Half a
Billion Financial Assistance to Pakistan
The IMF today approved nearly USD 500 million in its latest
tranche of financial assistance to Pakistan, bringing the total amount of money
released to revive the country's economy to USD 5 billion.
A decision in this regard was taken by the Indian Monetary
Fund Executive Board which completed the ninth review of Pakistan's economic
performance under a 36-month programme supported by an Extended Fund Facility
(EFF) arrangement.
The Executive Board's decision enables the immediate
disbursement of an amount equivalent to SDR 360 million (about USD 498.1
million), bringing total disbursements to SDR 3.6 billion (about USD 4.98
billion), the IMF said.
On September 4, 2013, the IMF had approved the three-year
extended arrangement under the EFF in the amount of SDR 4.393 billion (about
USD 6.64 billion at the time of approval of the arrangement, or 425 per cent of
Pakistan's quota at the IMF).
Obituaries
–
British Novelist
Peter Dickinson passed away
British Novelist Peter Dickinson passed away on 16 December
2015 following a brief illness in Winchester, Hampshire. He was 88. He was a
prolific novelist for adults and children.
He had the distinction of being the first author to receive
twice the prestigious Carnegie medal awarded annually in Britain by librarians
for the outstanding new children's book.


Regards
Team ExamPundit
Sponsored

(adsbygoogle = window.adsbygoogle || []).push({});
Books For 2015 Banking/Insurance Exams