Hello and welcome to ExamPundit. Here are the Important Current Affairs of 17th September, 2015. These are Important for the upcoming IBPS PO V Exam.
Finance/Banking/Industry
–
CAD to be around 1.5%
of GDP this fiscal: RBI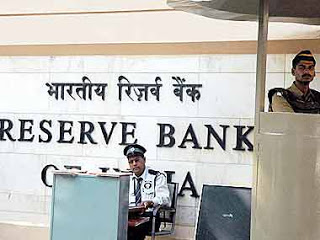 RBI Deputy Governor Urjit Patel today said the central bank
expected Current Account Deficit (CAD) around 1.5 per cent of the Gross
Domestic Product (GDP) in the current fiscal.
"This year, our current account deficit would be in the
region of 1.5 per cent of GDP," he said at an event organised by Ficci
here.
For the first quarter ended June, CAD narrowed to 1.2 per
cent of GDP at $6.2 billion following contraction in trade deficit and higher earnings
from services exports.
He noted that higher cost of restructuring pushes the cost
of capital and RBI is trying to address this issue.
Govt mulls raising
FDI limit in private banks to 100%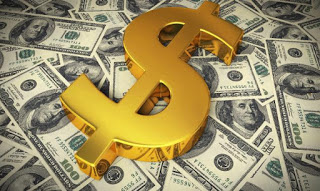 Seeking to further relax foreign investment norms, the
government is considering increasing the foreign direct investment (FDI) limit
in private banks to 100%, from the existing 74%.
The Department of Industrial Policy and Promotion (DIPP) has
sent a proposal to hike the FDI limit in the private banking industry to the
Department of Financial Services for its comments, sources said.
Currently, 74% FDI is permitted in the private sector
banking, of which up to 49% is allowed under the automatic route and beyond
that through the approval of the Foreign Investment Promotion Board (FIPB).
However, portfolio investments in the banking sector can go
up to 49%.
The move will help the existing private sector banks,
payments banks and small finance banks tap overseas markets to enhance their
capital base. RBI has recently given in-principle approval to 11 entities to
set up payments banks and 10 for small banks.
Sun Pharma entered
into an agreement to acquire InSite Vision
The largest Indian drugmaker, Sun Pharmaceuticals Industries
Ltd, on 16 September 2015 entered into a deal to acquire US-based InSite Vision
Inc. for about 300 crore rupees.
As per the terms of the agreement and merger plan, an
indirect wholly owned subsidiary of Sun Pharma will make a tender offer for all
of the issued and outstanding common stock of InSite Vision at 0.35 US dollars
per share in cash.
Blackstone Group LP
acquired UK's Serco Group Plc
Private equity (PE) investor Blackstone Group LP repurchased
the India-based Business Processing Outsourcing (BPO) operations of the UK's
Serco Group Plc for about 2558 crore rupees. The deal is a combination of
equity and debt.
The acquisition is the largest deal by Blackstone in India
in terms of enterprise value. The deal also marked the re-entry of the PE firm
in the BPO business.
Earlier in 2011, Blackstone had sold the BPO business,
formerly known as Intel net, to Serco for 383 million US dollars.
Apus Group tied-up
with mobile advertising network InMobi
Apus Group, one of the world's biggest Android application
development companies, on 15 September 2015 tied-up with the Indian mobile
advertising network InMobi.
With this tie-up, Bengaluru-based InMobi will share its
expertise to help Apus establish a larger footprint in India and increase its
user base. In return, the Beijing-based Apus will help InMobi monetise its
platform by giving access to over 200 million users across the Apus user
system.
The cooperation will include local brand building, user base
growth, monetization and relevant product technology.
India
–
Nana Patekar
established Naam Foundation to fund drought relief for farmers
To provide aid to farmers to overcome drought conditions,
Actor Nana Patekar in third week of September 2015 established an organization
named Naam Foundation.
The Naam Foundation, a brain child of Nana Patekar and
fellow Marathi actor Makrand Anaspure, was set up for donating money to drought
affected farmers. The foundation will collect the contributions from people and
for this purpose Nana Patekar has opened a bank account with State Bank of
India, where people can deposit money for the cause.
Money collected by Naam Foundation would also be used to
provide gainful employment to youth in villages facing drought.
Godavari, Krishna
Rivers formally linked at Ibrahimpatnam Ferry village in Andhra Pradesh
To manage Godavari's flood waters which goes waste into the
sea every year, two Rivers namely Godavari and Krishna were formally linked on
16 September 2015 in Andhra Pradesh.
The two rivers were formally linked by Chief Minister N.
Chandrababu Naidu who released waters from Godavari at Ibrahimpatnam Ferry
village near Vijayawada.
To mark the occasion Krishna-Godavari confluence was named
as Krishna – Godavari Pavitra Sangamam meaning holy confluence in Telugu.
India, Cambodia
signed two MoUs on Tourism & Mekong Ganga Cooperation Initiative
India and Cambodia on 16 September 2015 signed two MoUs on
Tourism and Mekong-Ganga Cooperation Initiative. The MoUs were signed in the
presence of Indian Vice-President Hamid Ansari and Cambodian Prime Minister Hun
Sen at the Peace Palace in Phnom Penh.
Vice-President Ansari is on three-day visit to Cambodia from
15 September to 17 September 2015.
On the one hand, the tourism MoU is aimed at boosting
tourist movement between the two countries.
On the other hand, the MoU on
Mekong-Ganga relates to five 'quick impact projects' undertaken by India and
these are:
50000 US dollars grant to Cambodia for the upgradation of an
Entrepreneurship Development Centre in existence since 2004
Two projects in healthcare, especially to do with malaria
One project on agriculture
One on women's empowerment
Sports
–
Union Finance
Ministry launched NXT DIGITAL-Headend In The Sky platform
The Union Minister of Finance Arun Jaitley on 15 September
2015 launched the Headend In The Sky (HITS) digital platform initiative, under
the brand name NXT DIGITAL promoted by Hinduja Group.
The platform will provide viewers access to over 500
television channels of their choice be it international, national, regional and
local; besides a host of other services like e-applications and TV everywhere.
Customers in Andhra Pradesh, Telangana, Maharashtra, Punjab
and Karnataka will now have greater access to channels of their choice with
other states soon joining in. The customers will now pay for what they want to
see and it will also enable increase in revenues to the government due to full
transparency.
5 cities officially
named as candidates to host 2024 Summer Olympics
International Olympic Committee (IOC) on 16 September 2015
announced name of five cities namely Los Angeles, Hamburg, Paris, Rome and
Budapest as candidates to host the 2024 Summer Olympics.
The final list of bidders was declared after the deadline
for submissions ended on 15 September 2015.
IOC will elect the winning bid at its session in Peru in 2017.
Out of the five cities, Los Angeles and Paris has hosted the
games twice. Los Angeles hosted the Olympic Games in 1932 and 1984 while Paris
hosted the 1900 and 1924 Olympics.
If any one of the two cities wins the bid to host the game,
then they will join London to host the prestigious games three times. London
hosted the Olympic Games in 1908, 1948 and 2012.
India Cements won
Moin-ud Dowlah Gold Cup Tournament 2015-16
India Cements on 16 September 2015 won the Moin-ud Dowlah
Gold Cup Tournament 2015-16 by defeating Hyderabad XI. This was the third title
for the winning team.
The final match was held at the Rajiv Gandhi International
Cricket Stadium in Hyderabad.
India Cements stood victorious by virtue of taking the
first-innings lead against Hyderabad XI in the three-day final match.
For India Cements, while bowlers Vignesh and L Balaji played
a crucial role by picking up three wickets each, its captain and
player-of-the-final Abhinav Mukund stood for the team with a centuary.
B Anirudh, Hyderabad President's XI batsman, was declared as
the player of the tournament for scoring three centuries in the tournament.
The trophy and the awards were handed over by the ICC
President Zaheer Abbas.
Shot putter Manpreet
Kaur shattered 18-year-old national record
Railways shot putter Manpreet Kaur on 16 September 2015
shattered an 18-year-old national record en route to a sixth title at the 55th
National Open Athletics Championship at Kolkata.
Patiala-based shot putter broke the record of Harbans Kaur
of 17.43 metres that came in 1997 by throwing 17.96 metres in her second
attempt to claim the gold medal, a hat-trick of titles at the National Open.
With this, Manpreet Kaur (25) also qualified for the Rio
2016 Olympics that is scheduled to be held from 5 August to 21 August 2016.
The IAAF entry standard for 2016 Rio Olympics in women's
shot put is 17.80m, while the top three in London 2012 Olympics threw 20m plus.
Appointments
–
Jet Airways' Krishnan
Balakrishnan joins GoAir as CFO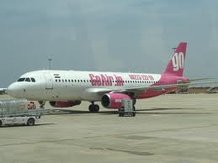 In another senior-level executive exit at full service
carrier Jet Airways, Krishnan Balakrishnan, its Vice President (fleet and
management control) has joined GoAir as the chief financial officer (CFO) on
Wednesday.
Balakrishnan replaces Siddhartha Datta, who quit the airline
some time back to pursue other "interests", according to the
Mumbai-based airline GoAir.
Before joining GoAir, Balakrishnan, a chartered and cost
accountant, was looking at aircraft acquisition and leasing, legal compliances,
tax issues and negotiations at Jet Airways.
Awards
& Honors –
Afghan refugee
teacher Aqeela Asifi awarded with 2015 Nansen Refugee Award by UNHCR
Afghan refugee teacher Aqeela Asifi was on 15 September 2015
awarded with the 2015 Nansen Refugee Award by United Nations High Commissioner
for Refugees (UNHCR). Asifi dedicated her life to bring education to refugee
girls in Pakistan.
Aqeela Asifi was awarded for her brave and tireless
dedication to education for Afghan refugee girls in the Kot Chandana refugee
village in Mianwali, Pakistan. Despite minimal resources and significant
cultural challenges, Asifi guided a thousand refugee girls through their
primary education.
Asifi is a former teacher who fled from Kabul with her
family in 1992, finding safety in the remote refugee settlement of Kot
Chandana. She was dismayed by the lack of schooling for girls in the village.
But she was determined to give these girls a chance to learn and with time she
convinced the community and began teaching just a handful of pupils in a
makeshift school tent.
Daily Expected Questions on Stock GK
Pazhaya
Sreekanteswaram Temple is located in which state?
– Kerala
Which of the
following city is the capital of Columbia?
– Bogotá
Kaimur Wildlife
Sanctuary is located in which state?
– Bihar
Vidarbha Cricket
Association Stadium is located in which city/state?
– Nagpur, Maharasthra
Barauni Thermal Power
Station is located in which state?
– Bihar


Regards
Team ExamPundit
Sponsored

(adsbygoogle = window.adsbygoogle || []).push({});
Books For 2015 Banking/Insurance Exams