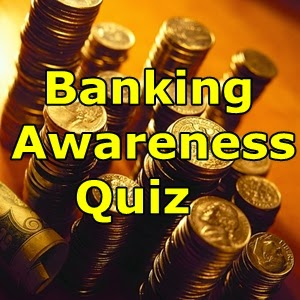 Hello and welcome to ExamPundit. Here is a set of Banking Awareness Quiz for Bank Exams 2015.
1. The main function of an Asset Management Company is to:
(a) hold the securities of various schemes
(b) manage the funds by making investments in various types of securities
(c) hold its property for the benefit of the unit holders
(d) act on behalf of SEBI
(e) All the above
2. What is the purpose of reduction in Cash Reserve Ratio (CRR)?
(a) Reduce Credit Flow
(b) Enhance Credit Flow
(c) Enhance availability of cash
(d) Reduce Cash transactions
(e) None of the above
3. In India, conventionally, bonds are issued by institutions in ____ sector while debentures by corporate in ____ sector.
(a) private, public
(b) public, private
(c) either a or b
(d) cooperative, NBFC
(e) None of the above
4. Who notifies Foreign Trade Policy?
(a) RBI
(b) DGFT
(c) Govt. of India
(d) ECGC
(e) None of the above
5. Cash kept in the currency chest is owned by?
(a) Currency Chest branch bank
(b) State Bank of India
(c) Central Government
(d) Reserve Bank of India
(e) None of the above
6. Expand the term LIBOR as used in financial banking sectors?
(a) Local Indian Bank Offered Rate
(b) London-India Bureau of Regulations
(c) Liberal International Bank Official Ratio
(d) London Inter-Bank Offered Rate
(e) None of the above
7. Which one of the following is not a "Money Market Instrument"?
(a) Treasury Bills
(b) Commercial Paper
(c) Equity Shares
(d) Certificate of Deposit
(e) All the above
8. When more than one bank is allowing credit facilities to one party in coordination with each other under a formal arrangement, the arrangement is generally known as:
(a) Participation
(b) Consortium
(c) Syndication
(d) Multiple Banking
(e) All the above
9. The headquarters of International Monetary Fund is ___
(a) Geneva
(b) Paris
(c) London
(d) Manila
(e) Washington
10. The first insurance company was started in India in 1818 at:
(a) Kolkata
(b) Chennai
(c) Mumbai
(d) New Delhi
(e) Allahabad

Regards
Team ExamPundit
Sponsored

(adsbygoogle = window.adsbygoogle || []).push({});
Books For 2015 Banking/Insurance Exams