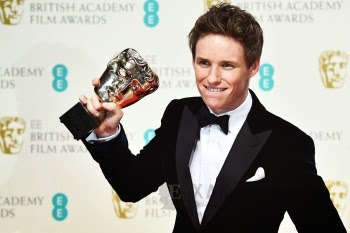 Hello and welcome to ExamPundit. Here is a Short Note on BAFTAs or 68th British Academy Film Awards which was held in London on 8th February, 2015. The British Academy Film Awards is presented by the British Academy of Film and Television Arts (BAFTA), accolades are handed out for the best in feature-length film and documentaries of any nationality.

Awards:



Best Film – Boyhood
Best Director – Richard Linklater – Boyhood
Best Actor in a Leading Role – Eddie Redmayne – The Theory of Everything as Stephen Hawking
Best Actress in a Leading Role – Julianne Moore – Still Alice as Dr Alice Howland
Outstanding British Film – The Theory of Everything
Best Film Not in the English Language – Ida – Polish Language Film of Poland [India's Entry]
Best Animated Film – The Lego Movie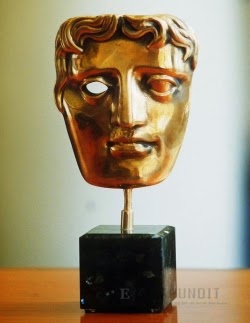 The Award


Honorary Awards:
Academy Fellowship – Mike Leigh
Outstanding British Contribution to Cinema – BBC Films






Most Wins & Nominated


5 Wins: The Grand Budapest Hotel
11 Nomiations: The Grand Budapest Hotel






About Movies:


Boyhood: It is an American Film. The film was shot intermittently over the course of a 12-year period, from 2002 to 2014.


Theory of Everything: It is a British Biographical Movie on Stephen Hawkings which is adapted from Travelling to Infinity: My Life with Stephen by Jane Wilde Hawking.


The Imitation Game: It is a British Historical-Biopic of Mathematician Alan Turing who cracked the famous Gemran Encryption Enigma Code during World War II but later prosecuted for his homosexuality. It is based on the biography Alan Turing: The Enigma by Andrew Hodges.

The Lunchbox: The film was India's entry to BAFTA for 2014-15. It is directed by Ritesh Batra. It stars Irrfan Khan, Nimrat Kaur and Nawazuddin Siddiqui in lead roles.


Regards
Team ExamPundit
We are sorry that this post was not useful for you!
Let us improve this post!
Tell us how we can improve this post?