Hello and welcome to
exampundit
. Every year, more
than 20 lakh candidates appear for the SBI PO Exam to secure a Banking Job in
India's largest public sector bank, State Bank of India. With the number of
vacancies increasing to 2313 this year, the number of applicants are also
expected to rise.
With just over 80 days left for the SBI PO Prelims, the #1
question on every aspirant's mind is "How do I effectively prepare and crack
the SBI PO exam?" This question becomes even more important considering the
increase in the difficulty of the SBI PO last year.
The first option
candidates go to is Bank PO preparation books. Although self-study is still a
great option, when it comes to Bank Exams with such high competition, one will
need expert mentors for guidance. This is where coaching centres can help. But
these centers are usually on the costlier side and it becomes even more
difficult for people from small towns and cities to find a good coaching centre
with reliable lectures. One of the best options that is available these days is
to prepare online.
But why prepare online for SBI Bank PO?
#1 You can learn
from anywhere and at any time. You don't have to stick to the timings of a
particular batch.
#2 You can take
the course content, which is usually in the form of interactive videos, for any
number of times. You no longer have to worry about missing a particular
important lecture.
#3 You can learn
from the best. You don't have to learn from the local centre trainer who may
not be as good as the one in the city.
#4 You can get
personal guidance from the best trainers. Doubt clearing can happen through
live sessions, and over other mediums
#5 You can
practice through online tests which are close to the experience of the actual
SBI Bank PO exam
What are the best online training programs for SBI
Bank PO?
We researched on
multiple online training options. And here's our review on one such effective
online training program – Bank Naukri's SBI PO 2017 Preparation Guide.
Bank Naukri's
team consists of some of India's best Banking and Aptitude experts, who have
regularly cracked national level aptitude tests with top ranks. More than 6000
students trained by these experts have cracked various Bank and Government
exams over the past 5 years alone.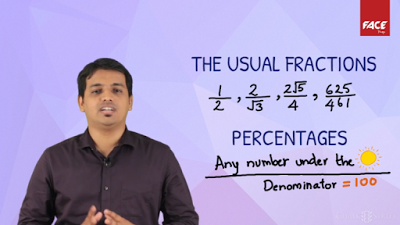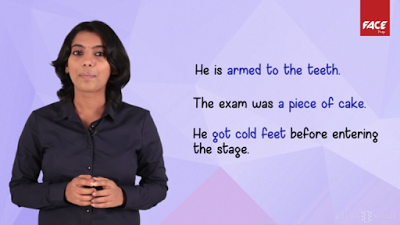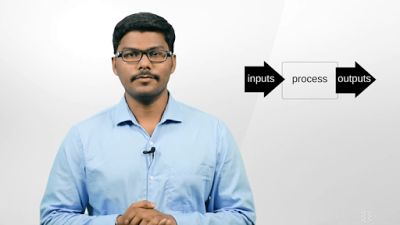 For the SBI PO
exam, the Bank Naukri team has carefully designed this training program to help
students quickly and effectively master the required aptitude and general
skills. This program which is available on ChalkStreet.com covers all the three
sections of the selection process – the Prelims, the Mains and the Interview
Stage.
Here are some of
the important highlights from the program:
Detailed Coverage of SBI PO Syllabus: A detailed and structured course plan, which is based on the new
pattern of the SBI PO Exam is followed. Every section in Quantitative Aptitude,
English and Reasoning is explained through easy-to-understand high quality
video lessons designed for online learning. The instructors teach numerous
solved examples with glass board technique which is similar to a classroom
environment. Watch out for key shortcut techniques and speed solving techniques
across the course. This course also has detailed videos and study material for
the General Awareness section. All in all, this learning program has more than
400 videos which can be watched unlimited number of times.
Topic Tests, Mock Tests, Previous
Year Papers: This learning program contains more than 200+ Sectional Practice
Tests, Full length Mock Tests designed according to the Prelims and Mains
patterns and Previous Year Question Papers based on memory. All of these have
detailed video solutions for all questions.
Learning Hours Study Plans: Every week starting from 12 weeks away
from the SBI PO, there will be a recommended study plan provided for 3 tracks –
Quantitative Aptitude, English and Reasoning. There will be specific focus
topics from these three areas which will be provided extra attention for that
week. Additional practice questions, study materials, active discussion on the
forum, etc. will be conducted during this week with a Full length Mock Test at
the end of the week which will be graded.
Personal Mentorship by Bank Naukri
Experts: Bank Naukri's expert team will be
available around the clock for doubt clarification and personal mentorship. As
a part of the learning hours study plans, the team will host live doubt
clarification and concept revision sessions as and when required.
There's more
good news. The Bank Naukri Team is committed to the success of the students
joining the online learning program. Hence you will be able to access the
program for any number of times until you crack the Bank exam. What's more!
This learning program on SBI PO is available for Rs 2499 which is at a 50%
discount as a limited period offer. As of now, this is the lowest price for any
online course on SBI PO.
(Click here to buy the course.
) Not just this,
if you manage to clear the Bank PO exam in the very first attempt, you will be
given a 100% refund of the learning program fees.
Recommended to buy:
After going
through the course, we highly recommend
this course to all the people preparing for SBI PO 2017.
With super quality study material, section wise explanations, expert guidance,
doubt clearance, unlimited access, and the refund offer, this course is your best chance to crack the SBI PO 2017.
Sponsored

(adsbygoogle = window.adsbygoogle || []).push({});
Regards
Team ExamPundit

EP Recommends: Practicemock Free Mock Tests