MS Dhoni is Not a Name Its an Emotion – A Fan Tribute to Mahi
Dear Aspirants, this is truly a fan moment and tribute for Mahi Bhai not like exam related post. Yes, all of you hear the heart-breaking words from our Mahendra Singh Dhoni. All the cricket lovers accept this, the name Dhoni is not just a name its an emotion. Even now itself the thunder echo of Name Dhoni at the stadium is sounding in my ears. Mahendra Singh Dhoni is part of inspiration for all young budding cricketers. Our Indian Cricket is never complete without even pronounce the name Mahendra Singh Dhoni. Yes, surely Dhoni retirement is a big big loss for Indian Cricket. But this is the decision of our Mahi Bhai so as like as DRS decision of MSD we could accept this MSD Retirement decision also. That's the heart-warming respect to our captain cool.
On 2020 Independence Day later evening 7:29PM Dhoni announced his retirement through his Instagram account with the line
"Thanks a lot for ur love and support throughout. from 1929hrs consider me as Retired"
Suresh Raina also announced his retirement after some minutes from MSD announces his retirement.
Today marks the Completion of 73 years of Indian Independence
Dhoni Retires -7
Raina Retires -3
Surely this line from MSD broke many of his fans heart. But one thing is true, that The World of cricket will never bypass MS Dhoni's Play and achievements easily. There will be only one Dhoni in world cricket, there is no substitution for his place and contribution to his country. Let's see some of the numbers related to MS Dhoni.
Jersey Number – 7
Experience in cricket – 16years
Won ICC Trophies – 3
Innings Played – 538
Scored Runs – 17266
Balls Faced – 21834
Test High Score- 224
ODI High Score – 183
ODI Average – 50.58
Man of the Match – 23
Man of the Series – 7
Not Out Counts – 142
200s – 1
100s – 16
90s – 11
50s – 108
4's – 1486
6's – 359
Catches – 634
Stumping – 195
Matches as Captain – 332
Wins as Captain – 178
The list is extended to some more pages, these numbers shows how Mahi's helicopter fly on the cricket ground for 16 years. Dhoni have the crystal-clear knowledge about the cricket, even the decision as captain also taken based on the cricket knowledge.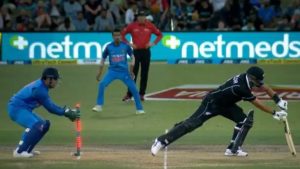 Though MS Dhoni is a batsman, he is a night mere for all batsman because no batsman was cool while dhoni is behind the stumps. Many Lightning Stumping were blinked from MSD army green gloves. MSD also a tonic for bowlers especially spinners to get words full of hope and perfect guidance to take wickets and restrict the runs. Some time many of the cricket lovers including myself feel DRS means Dhoni Review System, Because MSD observe the ball pitching in the wickets and predict how it will strike the stumps. That why all the players including bowler asking Dhoni's review for appealing.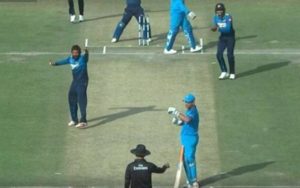 Mahi life is true inspiration for all not only cricketers, he shows the world once again hard work never fails from a journey from Ticket Collect to World's most successful Captain. Many of you loves Dhoni for his calm and shuttled character. He always behaves matured in the ground and off the ground. Mahi gives us many unforgettable moments some are listed below just relive the moments while readings the lines.
2007 T20 Last over bowler decision and winning moment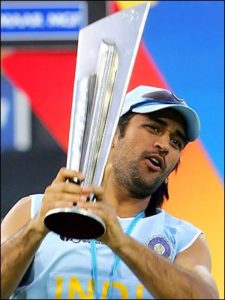 2011 ICC Test Number 1 Team trophy winning young Mahi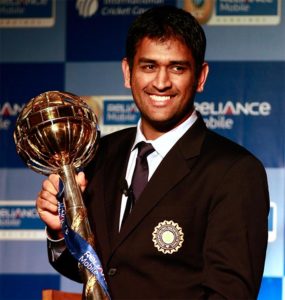 2011 World cup winning shot with dhoni's eys followup the ball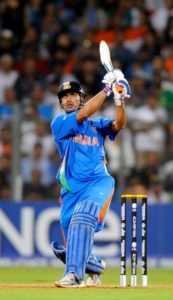 2013 ICC Champions Trophy winning celebration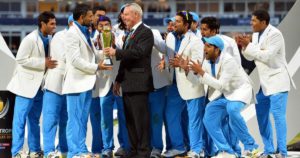 2019 run out @49 runs and last pavilion walk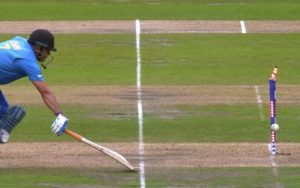 Mahi started his International Career with a run Out, Ended his International Career with a Run Out!!! But in between these two run outs lots and lots of achievements including millions and millions of people heart winning also incorporated. Dhoni always says "Play for the Nation Don't Play for the Crowd".
Let's see some of the heart melting and proud responses from all over World for Dhoni Retirement.
Sachin Tendulkar: "Your Contribution to Indian Cricket has been immense MS Dhoni. Winning the 2011 World Cup together has been best moment of my life."
Akash Chopra: "Redefined wicket keeping…mastered the art of finishing. MSD, one of the finest the world has seen, Or will ever see"
Pragyan Ojha: "For Indian Cricket, some Shoes will never be filled. One of them is Mahi Bhai"
Freddie Wilde: "The game changed forever between September 2007 & April 2008 and Dhoni was the Emblem of that Change"
Kevin Pietersen: "Welcome to the retirement club, MSD! What a magical career!"
Michael Vaughan: "The 2011 World Cup win was sachin's farewell but masterminded by MS Dhoni… Whats an incredible International Career… You could argue the greatest ever white ball captain & finisher……"
Legend never Retires!!!
Lion never stop Roars!!!
See you all in the IPL 2020 to cherish the Dhoni Entering Sound and witness the Dhoni's Helicopter Take Off!!!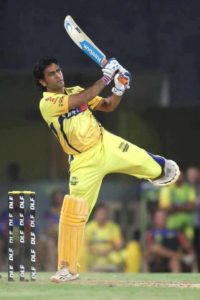 We are sorry that this post was not useful for you!
Let us improve this post!
Tell us how we can improve this post?