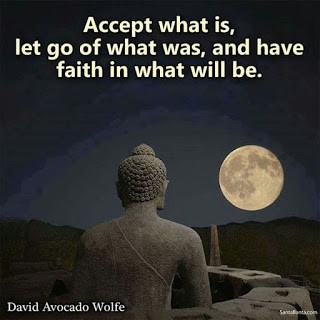 Hello
friends!
I am back
after a gap of one week. Did you miss me? Probably not. I was having a really
hard time last week. This motivational Monday has become an essential and
regular part of my life and it is actually an excuse to keep myself motivated
for the upcoming week. And if I am feeling low I cannot write anything to
motivate you guys. That's actually a drawback in a way.
So today I
decided to share what all I have been through in the past two weeks. As most of
you know, I have been sent to a rural area as my first place of posting. No,
that's not the problem. The problem was with my attitude. I was not ready to
accept the sudden change. The atmosphere was totally opposite of what I have
always been in. Although I worked so hard for this job but in the first week
itself I decided to go on a leave without pay.
That was a
disastrous decision on my part. After my leaves ended, it was time to face the
reality. I somehow started going to the branch. Now, the problem was my
inability to accept the place. Soon, my seniors also understood that I am not
doing my work whole-heartedly and it is hard to coordinate with such people
because they tend to make mistakes.
I used to
call my mother and cry. One day she asked me, "Why did you waste one seat if
you never wanted to do the job. Someone deserving who would have respected the
job enough and had the capability to fight the odds should have got it and
would have been so happy." That was an eye-opener.
So many people are dying to be in my place and here I am disrespecting what I
have got.
Now, that
I accepted what I have been blessed with, I am happy at my workplace. I am
cheerful the whole day and my seniors appreciate my work which is a further
motivation to work better and better each day.
My mother
sent me a picture of a quote hanging back in my room in my hometown. It said Accept what is, let go off what was and be
ready for what will be! Now, I would
like to hear from you guys whatever little thing, if anything, you learnt from
my experience. Signing off for today. See you next week!
#Aarushi
EP Recommends: Toprankers Mock Tests
Sponsored

(adsbygoogle = window.adsbygoogle || []).push({});
Regards
Team ExamPundit