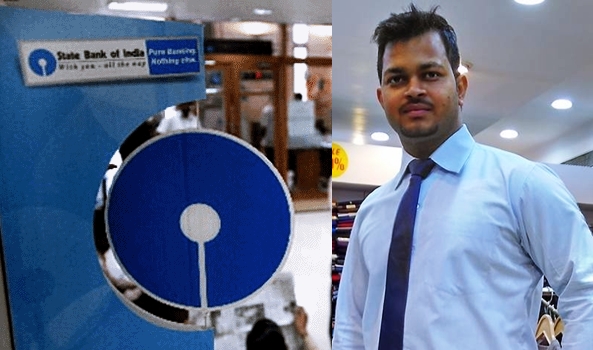 Hello and welcome to exampundit. As you all know, SBI PO 2017 notification is out & you all must be preparing hard for it. It is said that SBI PO exam is one of the toughest exam after UPSC civil services and almost best in pay and perks in its class. So today, I'll let you know a few insights of SBI PO & I'll try to give as much details as possible so that, you can decide better regarding the same.
1. How to enter in SBI?
As you all know, only three general ways – through PO, JUNIOR ASSSOCIATES & SPECIALISTS. You all better know about eligibility criteria, exam pattern, selection procedure & all.
2. How to become SBI PO?
Simple – by clearing a three phase HARDCORE exam.
 3. What after final result declaration of SBI PO?
After declaration of final result, you will be allotted a particular "circle" out of 14 circles of SBI. (ex- KOLKATA, PATNA, BHOPAL, NEW DELHI etc). This circle is allotted on the basis of your preference made at the time of downloading the interview call letter and your final score.
For further procedures, you will be contacted by LHO (Local Head Office) of that circle and your service will be restricted to that circle only till scale 4*.
Within 40-45 days after declaration of final result, you will get appointment letter and your journey starts.
4. Training:
After getting appointment letter, you will undergo through a 2 year branch posting(posted as scale 1) cum training schedule in different departments like personal banking, govt. section, pension section, SME, currency chest, clearing house, NRI business etc. This 2 year training is mostly done in three locations i.e., you will get two transfers in these two years. 
5. Job role and responsibilities:
Initially, you will be posted as Pending officer (PO – Probationary Officer) in a branch (generally a large branch of scale 4 or 5). Here, you have to learn all the basic works. In other words, we can say clerical works. Though our responsibility is not to do these type of works, but in order to getting things done by others, you have to know it by doing yourself first. (Mostly in first year, a PO performs all the pending works – a great way to learn things !!! 😛).
This phase is sometimes so frustrating and boring that your inner comments will be like
" kya yaar, avi avi to join kiya hai, baitha dete ho 7-8 bje tk :/ "
"faltu itna tough exam clear kar k aaye, kaam kya hai.. data entry …. Mood kharab L"
After one year of service, you will be posted in a new branch in supervisory role. Now, you will be head of a department of that branch. This phase – you all will really enjoy b'coz you will have power and something better to do.
Within 18-24 months of the service, you have to give a confirmation cum promotion test. If you clear that test with 60% marks, you will be directly promoted to sacle 2 (then you will feel like – " avi to party shuru hui hai J") and posted as

Deputy Manager in sacle3 or 4 branch or
Manager in scale 1 or 2 branch.
6. Work pressure:
Yes, in SBI, work pressure is high though it is very difficult to measure work pressure as it has different meaning for different people. Some people say – we get targets, so we have high pressures. Some say – we have to sit late, so we have high pressure.
I accept that work pressure is high in SBI if we compare with other organizations but, what my personal experience is – all these things depend on Branch manager or controlling head.
Bingo !!!!!  You are a PO and after 2 years of service, either you will be a branch manager or in controlling position. If you are able enough to make right decisions (kyonki BM ke decision ko sbko jhelna hota hai !!!), to distribute responsibilities among staffs nicely(qki kuch log 4 bje ghar jate hain, aur kuch log 8-9 bje tk baithe rahte hain, agar work distribution sahi ho to sb koi 6 bje ghar jayega), to care for your staffs(agar aap unke bare mei sochoge, to aapka staff encourage hoga, aur aapke liye ji-jaan se kaam karega).
 7. Work life balance:
As per my experience, in SBI, you have to work smartly.(nhi to aap hamesha rona rote rahoge work life balance ki). Maximum log work life balance isliye nhi kar pate qki wo karna nhi chahte. If you want to be at home at 6pm, you will be – maximum by 6.30 not more than that only if you are firm (at the same time polite)and most important – if you know your responsibilities well.
Inside story
We have a senior staff (age approx. 45-50). He usually goes home by 9pm & comes at 9.30. Throughout the office hour, he frustrates, shouts at customers, loses his temper often. One day, I decided to go to office by 9.30(usually I go at 10). I reached there and sat beside him. During 1st 4-5 minutes, I arranged all the pending stuffs that he had to do. After that
 I asked – sir, sb thik hai na ?
He – haan sir, sb thik hai.
Me – sir, aap itne pareshan q rahte hain ? aur itna late ghar q jate hain? Ghar pe koi
kuch bolta nhi hai ?
He – (broke down into tears almost) ab kya btaye sir, jb 9.30 me ghar pahuchte hain na …to roti "thandi" milti hai aur biwi "garm"….! Ab to ussi din khush honge, jis din SBI se retire karenge. Life jhand ho gya hai !!!
Me – aisa nhi hai sir, aap avi v life enjoy kar sakte hain.
He – kaise sir ??? (making eyes bigger)
Me – bs dekhte jaaiye. Haan, manager sahab kuch puche to shi sahi sara situation btana…kuch chupana mt.
After that, I approached my Chief Manager and told all what I had seen. He called that staff and went through all details. The output is – now, he has an assistant under him and going home by 6.30-7pm.
Now I want to quote some reasons, why people do not go home early-
Arre yar, itni jaldi ghar jayenge, manager kya sochega?
Kaise bole..ki ghar jana hai?
Mere seniors baithe hue hain yar, hm kaise jaye ?
Mera to khatam ho gya kaam, jara wo sir ka kar dete hain,,bechare !!
Etc…etc….
8. Salary, pay and perks:
As I said – salary of SBI PO is best in its class. Even, a two year senior PO selected through IBPS gets less salary what SBI gives to its newly recruited POs. Here are the details –
In hand salay (net salary) – approx. Rs. 38500-40000 (depending on your place of posting) excluding the deductions of more than Rs. 8000 in NPS, PF, association fees etc.
Petrol(premium) allowance – price of 50L
Labour charges/cleansing/newspaper etc. – approx. Rs. 2000
House lease – minimum Rs. 8k
Medical benefits – Rs. 11000/year
Entertainment – approx. Rs. 4000/3 month
Utility items reimbursement, Mobile handset reimbursement, mobile bill reimbursement – – as per eligibility.
9. Promotion aspect:
As SBI says – Grow Everyday. It provides enormous opportunities to grow and work in/outside the country. After two years, you have a chance to become scale 2 and after that, after every 2/3/4 years, you have opportunities to get promotions. Even current chairman of SBI, Smt. Arundhati Bhattacharya, was recruited as PO.
10. Why should one go for SBI PO?
You should go for SBI PO, If you
Love challenges in real world.
Want a great future both for you as well as your loving ones.
Decent salary rather best salary package in its class.
Want to grow everyday.
Have a dream of foreign postings.
Want to sitch over your career in investment banking/credit analyst etc.
Cons:
Poor work environment
Absence of full-fledged support from seniors
Unequal work distribution among staffs
Internal politics
All the above mentioned cons are manageable J
How to keep away from negativities/rumors about SBI PO job profile:
Sometimes people say extreme negative about this job profile – just remember two things
What's your priorities/concerns ?
Jb nhi milta to – "angoor khatte hain!!"
Sometimes staffs of SBI itself spread negativity. They use to say – "yahan kahan aa gye life barbad karne, nikal jao jitna jaldi ho sake!!!"
"Avi tumhari umar hi kya hai, kahi aur try karo" –
uss time pe bs ye dekhna ki unke bacche aaj kahan pe hain ? kya kar rahe ? unki family ka life style kaisa hai ? unki assets kya hain ? sb chiz crystal clear ho jayega . fir khud decide karna sara chiz.
Best jaisa kuch v nhi hai hota, haan, if you get something better than SBI PO, just move on !!!
ACHIEVE YOUR DREAM TODAY – Get the FREE ALL INDIA MOCK for SBI PO 2017 From here
Note:- All above mentioned details are based on my personal experience, discussions from seniors and from best of my knowledge. If you find any alterations, kindly make me aware of. If you have any query regarding any topic of this article, kindly ask in comment section.
Regards,
Bahubali (SBI PO 2016)  
Average rating / 5. Vote count:
We are sorry that this post was not useful for you!
Let us improve this post!
Thanks for your feedback!