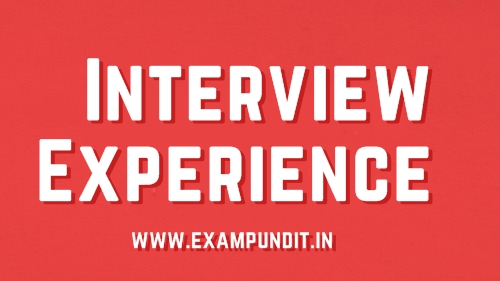 Hello and welcome to ExamPundit. Here is an Interview Experience shared by Nisha Gautam.
Date : 11/12/2015
Place : Regenta Hotel, Ahmedabad
Reporting time : 10 am
We reached the venue by 09:15 am.
We were told to be ready with the data sheet and all other
documents and asked us to write a small paragraph in local language, and then
the document verification started at 09:30 am. Post this they called me for
CPT, asked to prepare a WORD document and an excel sheet with a table. I was
done with CPT within 11 minutes. They asked me to wait outside.
Finally, my interview turn came at around 11:10 am. There
were three male officials, all aged people and very nice and friendly J
I went inside, greeted the panel,
they asked me to take my seat.
They asked me only about my family, my education, my current job and
other personal questions.
No questions asked from academics or insurance sector!!
Then they wished me good luck, I
understood it was over, so greeted them and left the room.
It was a very short and sweet
interview that hardly lasted for 6-7 minutes J
Thank you, wish you all the best!
Nisha Gautam


Regards
Team ExamPundit
Sponsored

(adsbygoogle = window.adsbygoogle || []).push({});
Books For 2015 Banking/Insurance Exams