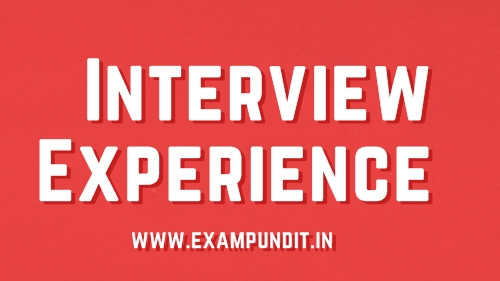 Hello and welcome to ExamPundit. Here is an Interview Experience of IBPS RRB OS-I from Kolkata shared by our disqus forum member "BLUESKY".
I was very nervous at the beginning.
My turn was at 8.30 a.m.
I was 3rd in st panel.
1st they asked about my basic info,about family,about
btech,about my job.
They asked why I am changing my line.
But didn't ask any technical question from either my
stream(instrumentation) or my projects in office(I worked in automation field).
Then they asked about Make in India project.
At first I was so nervous, couldn't answer properly,I
fumbled.
Then they asked from which field they should asked.
I tried to attract them towards sports or cricket.
But the Interviewer asked for another topic.
Then I said current affairs,
then they asked a lot about paris attack,
what was the no of death.
What is the reason,what is the reaction.Why refugees are
coming?
from where they were coming?
Entire discussion was in a friendly manner.
Then they asked about small and payment bank.
What was its need etc.
I tried my best what ever I knew.
Then they asked What should be the documents to open a Bank
account in rural bank.
They asked what is the need of KYC documents.
After around 15 minutes they finished the process.
Overall a good learning experience for me as it was my
interview.
The Interview was in ENGLISH LANGUAGE!


Regards
Team ExamPundit
Sponsored

(adsbygoogle = window.adsbygoogle || []).push({});
Books For 2015 Banking/Insurance Exams


EP Recommends: Practicemock Free Mock Tests