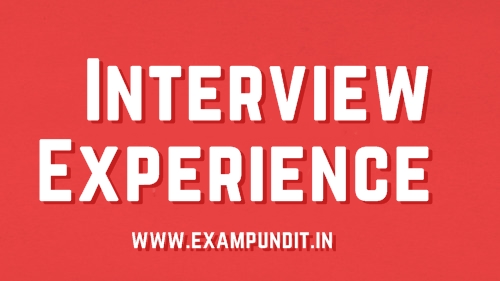 Hello and welcome to ExamPundit. Here is an Interview Experience of IBPS RRB Office Assistant 2015 shared by Rakesh from Gujarat.
Hello friends!!
I am Rakesh from Gujarat and I am a regular visitor of exam
pundit . This site helped me a lot to improve my preparation (specially GA) so
thanks for that exam pundit . I am going to share my Interview experience.
I reached over there 40 min before I met some candidates.
They gave us blank paper and said that Write anything in their regional
language ( I wrote about NPAs -Main concern of banks ) then after document verification I move to
the interview room.
INTERVIEW EXPERIENCE
Name: Rakesh (@Disqus: Raaj )
Post : RRB Office Assistant.
Location: Gandhinagar , Gujarat
Venue of Interview: Dena Gujarat gramin bank , gandhinagar ,
Gujarat .
Date: 23/11/2015 (8.45 AM)
In my Panel there was 1F and 4M
Me: Good morning Mam
and Good morning sirs…
They all said Good morning Rakesh . Have a seat.
Me : Ty
M1: Your name mean ?
Me: I told …. lords of night i.e moon
M1: In which year you did your graduation and in which
stream?
Me: Sir, B.pharm in
2013 and m.pharm in 2015.
M2: From where ?
Me: Told …. from Parul institute of pharmacy , Limda ,
Vadodara .
M3: So give two name who are famous for their personalities
from your city ??
Me: I gave two names .
M1: family members ?? What your Parents do?
Me: Answered
M3: What do you know about RBI?
Me: Explained with 2 line and functions .
M2: What do you know about NABARD?
Me: Explained well.
M4: What is endocrine gland (professional questions) ?
Me: I told simply .
M4: And what about pancreas and insuline ?
Me: told
M4: OK
F1: What is main difference between debit card and credit card
?
Me: Explained with 2 points but seemed not satisfy .
F1 : what are the functions of bank ?
Me : everyone knows … told well.
F1 : How many ways we can transaction money ???
Me : told ….
All said: Thank You Rakesh .
Me: Thank you… Have A Nice Day
They took only 14
min. First interview so can't say anything . but learned a lot from that
interview .
God bless me . Thanks


Regards
Team ExamPundit
Sponsored

(adsbygoogle = window.adsbygoogle || []).push({});
Books For 2015 Banking/Insurance Exams