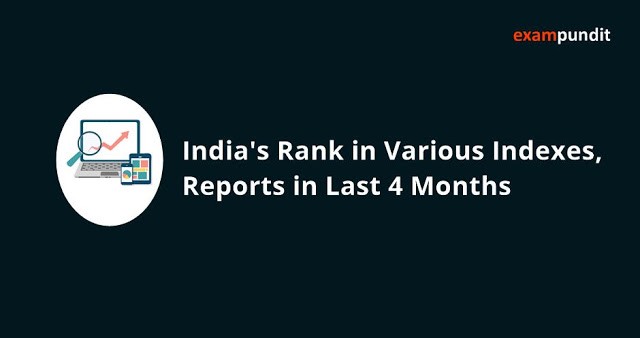 Hello and welcome to exampundit. In the recent months, World Bank, World Economic Forum, IFPRI & Various other organisations have released reports, indexes & lists on various topics. India has improved in many indexes/reports while showed poor performance in some.
So we decided to compile all the Indexes, Lists & Reports with India's Rank, Who topped it & who released it in one single PDF.
This PDF covers all the Indexes, Reports & Lists from July, 2017 to November 16, 2017.
Sponsored

(adsbygoogle = window.adsbygoogle || []).push({});
All the best! If you like it, feel free to comment 🙂
Sponsored

(adsbygoogle = window.adsbygoogle || []).push({});
Regards
Team ExamPundit