Herewith we have provided Important Days and Theme for each day. As we all know Important days and dates topic plays crucial role in all competitive exams. Aspirants those who prepared for competitive exams can get Daily Important Days and Theme 2020. In this page we have given Important Days and Theme in May 10.
Important Days and Theme – May 10
Mother's Day: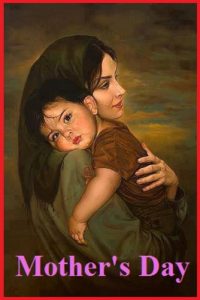 In India, Mother's Day is celebrated on the second Sunday in May.
It was first celebrated in 1908, by Anna Jarvis as her mother's memorial event.
Nationally this day was recognized in 1914.
This day is to admire our Mother who sacrifices and put her efforts to make our life more beautiful.
Through Mother's Day special gifts and gesture meant only for her.
The Symbol of Mother's Day is Roses.
Extra shots:
Red roses denote love and affection.
Lighter red or deep pink color denotes gratitude and appreciation.
We are sorry that this post was not useful for you!
Let us improve this post!
Tell us how we can improve this post?