Herewith we have provided Important Days and Theme for each day. As we all know Important days and dates topic plays crucial role in all competitive exams. Aspirants those who prepared for competitive exams can get Daily Important Days and Theme 2020. In this page we have given Important Days and Theme in July 2.
Important Days and Theme – July 2
World UFO Day: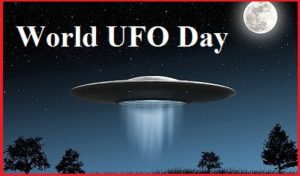 World UFO Day is celebrating for people together and watch the skies for unidentified flying objects.
The term 'UFO' was coined by United States Air Force in 1953.
The World UFO Day was first celebrated in the year 2001.
An unidentified flying object (UFO) is a phenomenon that cannot be identified or explained immediately.
This term is mainly used for claimed observations of extraterrestrial spacecraft.
This day is celebrated to raise awareness of "the undoubted existence of UFOs".
We are sorry that this post was not useful for you!
Let us improve this post!
Tell us how we can improve this post?