Herewith we have provided Important Days and Theme for each day. As we all know Important days and dates topic plays crucial role in all competitive exams. Aspirants those who prepared for competitive exams can get Daily Important Days and Theme 2020. In this page we have given Important Days and Theme in July 14.
Important Days and Theme – July 14
 International Shark Awareness Day: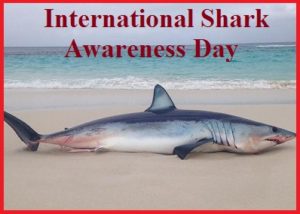 International shark awareness day is recognized by the World Wide Fund for Nature.
This day is observed to highlight the risks to Sharks in the Mediterranean region.
Each year, millions of shark being killed due to worldwide demand of shark-fin soup, shark-tooth medallions.
In US, the Shark Conservation Act of 2010 was signed in January, 2011 which brings shark finning is illegal.
There are more than 1000 different species of sharks in the world like White Shark, Whale Shark, Tiger Shark, etc.,
Extra shots:
Sharks don't have any bones and their bodies are made up entirely of cartilage as similar as human ears and noses.
In India, the first shark species was the whale shark which be protected by  placed under the Schedule 1 species list.
We are sorry that this post was not useful for you!
Let us improve this post!
Tell us how we can improve this post?