Herewith we have provided Important Days and Theme for each day. As we all know Important days and dates topic plays crucial role in all competitive exams. Aspirants those who prepared for competitive exams can get Daily Important Days and Theme 2020. In this page we have given Important Days and Theme in August 21.
Important Days and Theme – August 21
World Senior Citizen Day: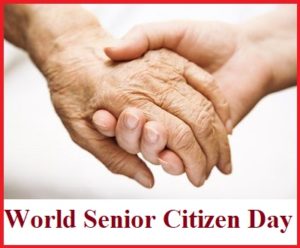 The World Senior Citizen Day is observed globally on August 21 every year.
It is celebrated to raise awareness about issues affecting older people, such as deterioration with age and the abuse of the elderly.
The Day was first celebrated on December 14, 1990 by the UN General Assembly.
This day is to support, honor and show appreciation to seniors and to recognize their achievements.
The day was officially founded by the former President of the USA, Ronald Reagan in 1988.
International Day of Remembrance & Tribute to the Victims of Terrorism:
The International Day of Remembrance and Tribute to the Victims of Terrorism is a UN
recognized day.
The day was designated by UN General Assembly in 2017.
It was first observed on August 21, 2018.
The goal of this day is to pay tribute to the individuals who have been injured or lost their lives by terrorist attacks.
We are sorry that this post was not useful for you!
Let us improve this post!
Tell us how we can improve this post?