Herewith we have provided Important Days and Theme for each day. As we all know Important days and dates topic plays crucial role in all competitive exams. Aspirants those who prepared for competitive exams can get Daily Important Days and Theme 2020. In this page we have given Important Days and Theme in August 19.
Important Days and Theme – August 19
World Humanitarian Day:
The Day is observed to pay tribute to humanitarian personnel who lost or risked their lives while doing humanitarian service.
The theme for 2020 WHD is #RealLifeHeroes.
In 2020 we are celebrating the 11th WHD.
The theme is a tribute and a heartfelt thanks to all aid and health workers who have committed their lives to helping others, during this difficult time of COVID-19 pandemic.
World Photography Day: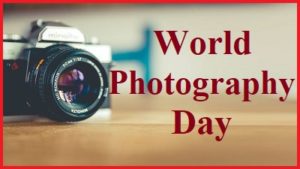 The World Photography Day is celebrated to promote photography as a hobby and also inspire photographers around the globe.
The first official World Photo Day was observed on August 19, 2010.
The origin of this Day comes from the invention of the Daguerreotype, a photographic process developed by Frenchmen Louis Daguerre in 1837.
On 1939, the French government purchased the patent of Daguerreotype process and announced the invention as a gift "free to the world".
We are sorry that this post was not useful for you!
Let us improve this post!
Tell us how we can improve this post?