Herewith we have provided Important Days and Theme for each day. As we all know Important days and dates topic plays crucial role in all competitive exams. Aspirants those who prepared for competitive exams can get Daily Important Days and Theme 2020. In this page we have given Important Days and Theme in August 1st week.
Important Days and Theme – August 1-7
World Breastfeeding Week: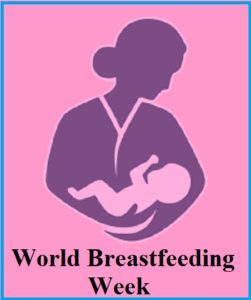 World Breastfeeding Week is celebrated in first week of August (1st – 7th Aug) in over 120 countries around the world.
This day was first organised by the World Alliance for Breastfeeding Action (WABA) in collaboration with the World Health Organisation (WHO) and UNICEF in 1992.
It is celebrated to raise awareness about the benefits of exclusively breastfeeding for the initial 6 months of a child's life.
The World Breastfeeding Week 2020 theme is "Support breastfeeding for a healthier planet".
World Lung Cancer Day:
The World Lung Cancer Day is observed on August 1.
It is to raise awareness about the causes and treatment of lung cancer and highlight the issues of lack of sufficient research funding for the ailment.
The day was first organised in 2012 by the Forum of International Respiratory Societies (FIRS), in collaboration with the International Association for the Study of Lung Cancer (IASLC).
Extra Shots:
The IASLC is the largest organisation in the world of its kind that only deals with lung cancer.
We are sorry that this post was not useful for you!
Let us improve this post!
Tell us how we can improve this post?