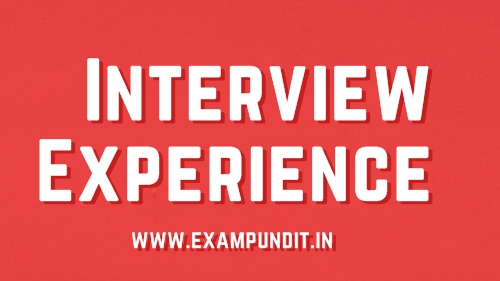 Hello and welcome to ExamPundit. Here is the IBPS PO V Interview Experience of Nisha Gautam.
Date: 23/01/2016
Place: Dena Bank, Ashram road, Ahmedabad
Panel: I
Reporting time: 08:30 am
I had reached by 08:30, we all were waiting for someone to
come and take us inside the premises. One sir then came and took us inside an
auditorium where the biometric and the verification of documents were to take
place.
My serial number was 5th in the list, but they
told me to wait for biometric as they did not have my thumbprint available from
written exam for verification. So I waited patiently and when all other
candidates had their biometric done, sir called me for biometric, they took my
thumb impression on a paper and also got an undertaking signed by me in this
case.
Meanwhile interview was completed for 17 candidates I
guess!! So after document verification, they asked me to go and appear since my
serial number was 5th and I was waiting.
Finally, my interview turn came at 12:10 pm, the bell rang
and I entered inside with permission.
There were five members, four males and one female, I will
call them M1, M2, M3, M4 and F1.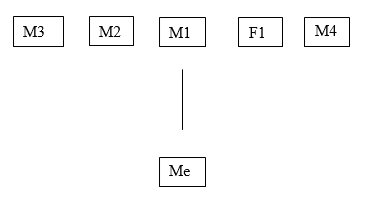 All the panel officials first
told me to be comfortable and get relaxed. (Forget
everything Nisha jo hua) I replied that I was fine J
M1 – Okay so tell us something
about yourself.
Me – gave a brief introduction
While I was introducing myself,
about my family, M2 asked in middle about everyone's profession and everything!
F1 – Nisha, tell me about your
hobbies.
Me – Told in a way that they
could not cross question me 😀
F1 – Who is your role model?
Me – My mother
F1 – any role model outside your
family, any sportsperson/politician/actress?
Me – Answered
M1 – Okay so Nisha what if you
get posted anywhere else other than your home city, how will you manage?
Me – convinced them with my
answers
F1 – do you know who Angela
Merkel is?
Me – (will not tell here what I answered, I was wondering wahan kya ho gaya
tha mujhe!!!!!!!!!!!!)
M2 – What is the role of IMF and
World Bank?
Me – Sorry sir, I don't remember.
M4 – You work in which company
right now? What is your role there?
Me – Answered about the company
and its products too.
(My company provides tax filing software for US clients, so M3 got a
chance to ask something related to this and meri band baja di unhone)
M3 – Achha apne tax me slab jaisa
kuchh hota hai, do you know all that?
Me – Told ke income ke basis pe
hota hai, (pehle toh confirm kiya whether
he was asking about US or India!), then he kept on asking me something on
taxation but I couldn reply.
M3 – Union budget me kuchh aya
tha pata hai?
Me – Yes sir GST was introduced
and explained its concept.
M2 – kyun laye GST? Why?
Me – explained well
M2 and M3 – how will it affect
these price variations?
Me – Sorry sir kaise karega wo
nahi jaanti
M1 – What do you know about
Indian Banking System that we can ask you?
Me – told that I knew only basic
things.
M2 – What is the difference
between Nationalized Banks and Private Sector Banks?
Me – Answered well
M2 – Asked some personal question
related to family and posting again but in other way
Me – convinced them that I am
capable of handling tough situations when faced.
M1 and M2 then said, "Okay Nisha
we wish you all the best."
M4 – All the best and
congratulations for your upcoming life.
All wished me good luck and I
thanked them and left the room.
No questions asked from Electronics and Communication!
(There were times when the panel members made pathetic expressions and
I was like pata nahi….)
I know it was neither good nor
bad, I know I was not at all prepared so I don't have any regrets for anything!!
Thank you, wish you all the best!
Nisha Gautam


Regards
Team ExamPundit
Sponsored

(adsbygoogle = window.adsbygoogle || []).push({});
Books For 2015 Banking/Insurance Exams