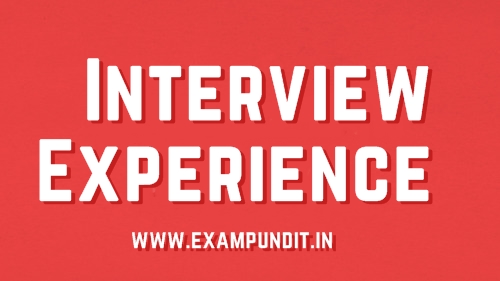 Hello and welcome to ExamPundit. Here is an Interview Experience of IBPS PO V shared by Avi from Agra.
Disqus name- Eddie Guerrero
Venue – Agra
Panel – 1
Qualification – B.Tech CSE
There were 4 male members and 1 lady.
I entered the room and greeted them.. the head who was in
the middle offered me the seat.. i said Thank You and sat down.
The head read out my name and praised my real name that it
is really very nice name and asked its meaning from me.
After my answer he looks pretty satisfied and asked me how
my engineering degree can be helpful in banking ?
I replied – Sir during my engineering degree i have
developed qualities like tackling difficult situations, how to work in team..
how to convince people as during our project work we have to convince our
mentor as well.
He said okay good and asked me do you have some knowledge
regarding rural areas.
I said yes a little bit.
Then he asked name of some rural areas near my city and
asked about the population of my district.
After that he asked me about the hierarchical structure of
districts.. which I don't know..
He explained it to me.. he said that there are districts,
subdistricts, tehsils, blocks, etc etc.
Another male member asked me about the priority sector
lending in RRBs.
Which i answered Agriculture..
But he doesn't seems to be satisfied.
The head again interrupt and asked me that "aap movies
dkhte ho"
I said yes.
Head- last movie kaun si dkhi h
I said wajir
Head- what was its story
I explained him he said good..
He again asked me accha beta tell me wat is the difference
between wajir, coach and mentor ?
I tried to explain but he was not fully satisfied and then
he himself told me about it with a smile.
At last he asked me do u play cricket ?
I said Yes I do 🙂
And that was the end of my interview ..
Ha ha ha.. they said all the best 2 me with a smile.
The lady remained silent throughout the interview.
It was a little bit strange interview but it was a good one.
Strange part was no technical questions no banking questions
THANK You Dada 🙂
You can share your Interview Experience at [email protected]
View all the IBPS PO V Interviews from here:


Regards
Team ExamPundit
Sponsored

(adsbygoogle = window.adsbygoogle || []).push({});
Books For 2015 Banking/Insurance Exams