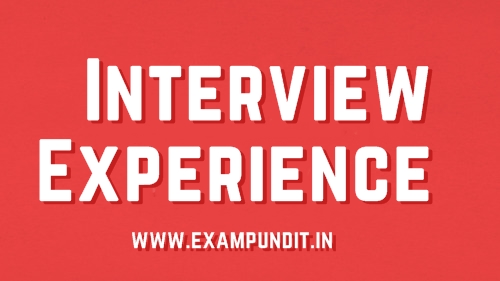 Hello and welcome to ExamPundit. Here is an Interview Experience of IBPS PO V shared by Aveek from Kolkata.



Interview date 21st jan..ubi tower
name- Aveek..
Panel consists of 5 members ..4 male and 1female…
all were very cooperative..except one was little bit
strict..interview was overall good..
Me is an electrical enginneer with job experience..
Questions asked…
Tell me about yourself..
being an enginner why you want to join banking..
why bank ..
why not other psu..
Weather in an atm electric shock can take place ..
if yes then why ??
What is more dangerous a.c or d.c??
Why a.c current gives shock not like dc??
What are the protections used in a power sub station..
what are the functions of a relay ??
What is inflation??
What are the rbi s policy to control inflation ??
What is selective credit control??
What is the effect of decreasing reverse repo rate in the
market ??
What is the effect of decreased fiscal deficit ??
All questions were tried to answer properly and upto the
point
Lets hope for the best..and all the best to you all…
You can share your Interview Experience at [email protected]
View all the IBPS PO V Interviews from here:


Regards
Team ExamPundit
Sponsored

(adsbygoogle = window.adsbygoogle || []).push({});
Books For 2015 Banking/Insurance Exams